Surely everybody heard what a marketplace is and that there are many types of the marketplaces. The marketplace provides many sellers and many buyers in contrast to online shops where only one seller is present.
Another important point that you should know that there exists a vertical and horizontal model of doing business. Vertical businesses sell goods of only one industry segment and horizontal model offers goods/ services from various spheres.
In this article 3 types of marketplaces will be considered: B2B, B2C, and C2C. Of course, there are much more types such as mCommerce and eCommerce marketplaces, auction platforms, crowdfunding, but this article will focus on B2B, B2C, and C2C marketplaces.
Also read our article: Top 10 online marketplaces according to the selling rates in current year
So, let's consider the first marketplace type.
С2С (customer-to-customer) marketplaces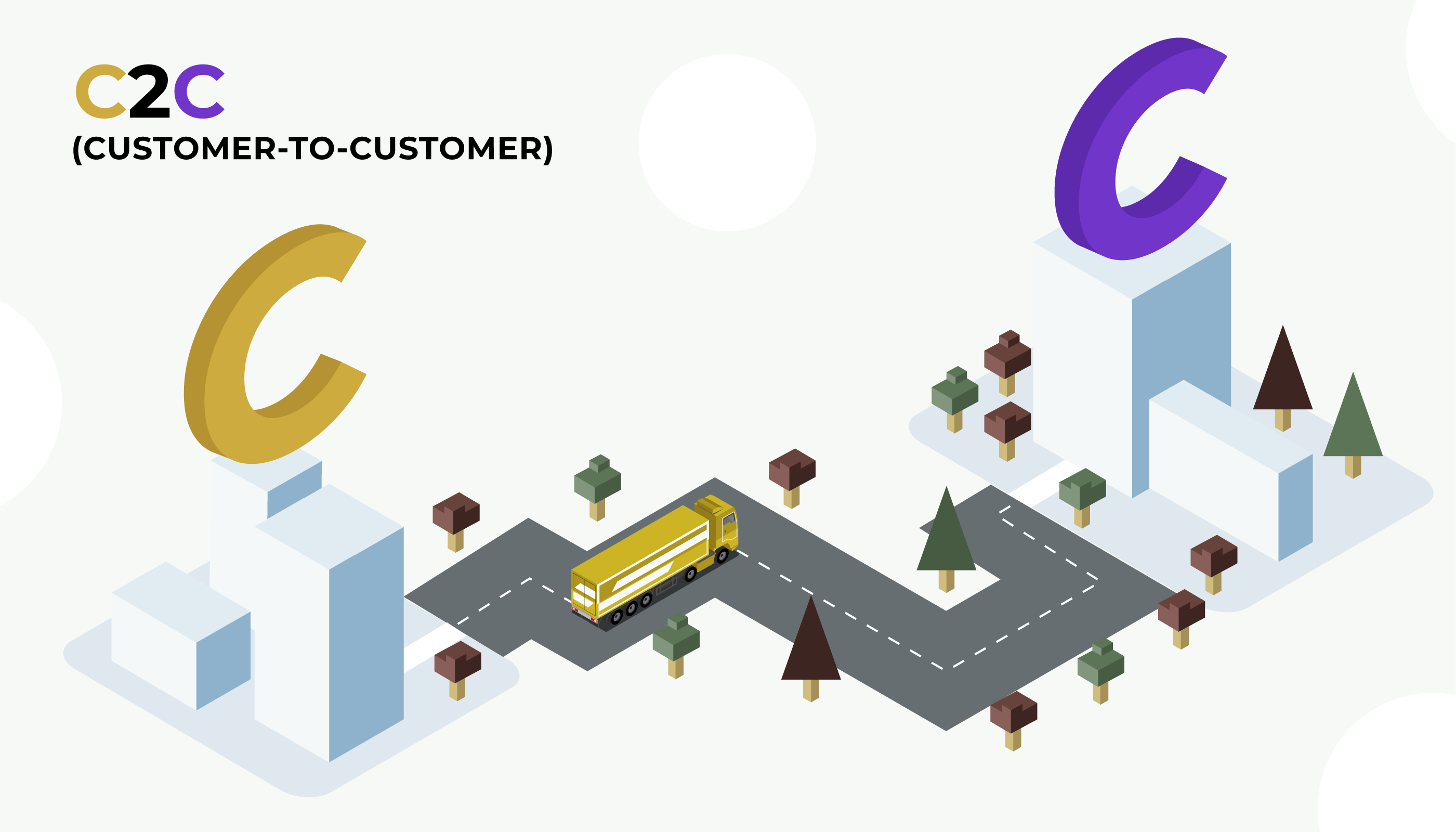 It means that all participants are equal. Sometimes this type is called P2P meaning the interaction between users: peer-to-peer, people-to-people, person-to-person.
People, coming to the platform aren't business owners. They want to sell or to get something and arrange for it on favourable terms. The marketplace helps them to save money. The users unite different communities. They switch roles: today they buy and tomorrow they will sell.
Concerning money saving: The good example is a ridesharing marketplace BlaBlaCar.
It helps the drivers to find passengers and vice versa. The drivers have got a free place in their car and the passengers don't spend much money. The websites tell about the saving possibility in the front page.
It's called sharing economy when the cost is shared among all participants. The similar search Lyft promises to help save up to 60% of the travel cost.
Despite the money economy, the participants get other important benefits / new acquaintances, an interesting ride, mobility (they can discuss time, route and stops with the driver).
Not only money saving can be the main reason for users. For example, Couchsurfing is a service for travellers, the registered users can live in each city of the world for free - the bed and hot meal are offered by the host. But despite money saving this service is interesting for other reasons. Travellers have the possibility to contact the locals, to see how they live and to share travel experience. That's why the front page of Couchsurfing doesn't mention money saving, it remembers another attraction: stay with locals and meet travelers.
All C2C marketplaces build communities of interest. These are traveling for Couchsurfing, hand-made things for Etsy or pets for DogVacay. The users come to the platform because it fits their interests, and start using the service.
In the C2C model all users are equal and one can both offer and get service. So participants can switch roles. For example, SkillShare offers learning online after choosing the needed topic. If you have good skills in some sphere, make a video on the website about your skills and find pupils. So users can both learn and teach.
Preply - the marketplace for tutor search has got a similar approach. The service helps to learn languages in skype or to teach your native language.
What is the conclusion about C2C marketplaces? The clear division of roles isn't present here, the interests of users are similar and the conditions are profitable for both participants.
B2B (business-to-business) marketplaces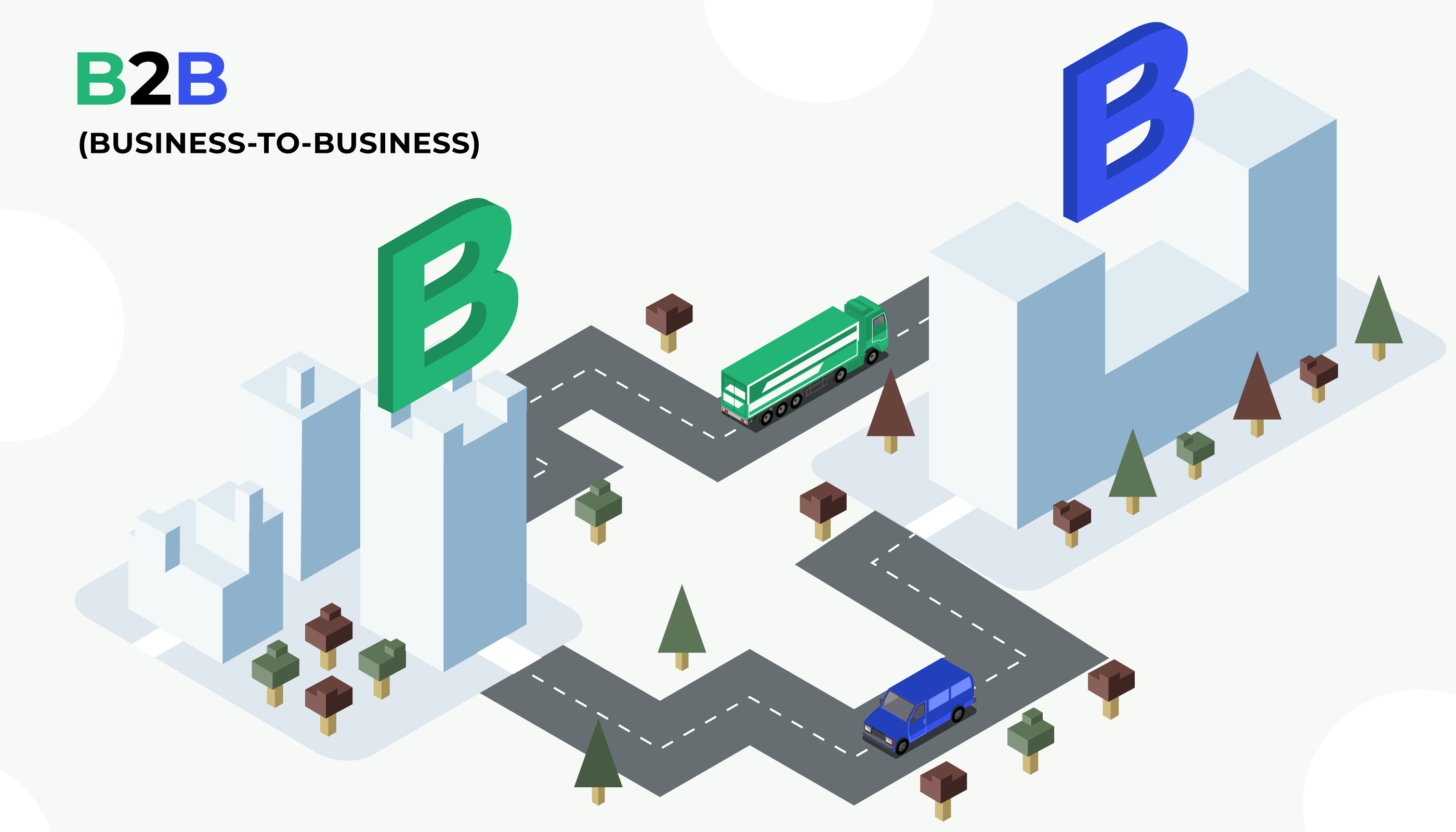 Business-to-business means that one business sells something to another business on favourable terms. For example, many marketplaces from China work like that: the business owner from the other country orders wholesale supplying from the Chinese business owner.
The marketplace can work as B2C but create a separate offer for businesses.
Also read our article: Building your marketplace app. Your step-by-step guide
Let's remember about the marketplace used by almost every traveler: Booking.com. It is a B2C marketplace. It helps to book hotels and apartments all around the world. But its subproject Booking belongs to the B2B marketplace and is intended for tour operators, travel agents, and carriers. All its users are small and large businesses.
One side is represented by hotel owners and the other side - by tour operators which want to save money at booking and to get volume discounts.
Another good example is Alibaba marketplace, which allows the business owners to order wholesale supplying. Almost all goods are represented in this platform (electronics, appliances etc.) Each businessman can make an order.
And the third model is the already mentioned above B2C marketplace.
B2C marketplaces: businesses to customers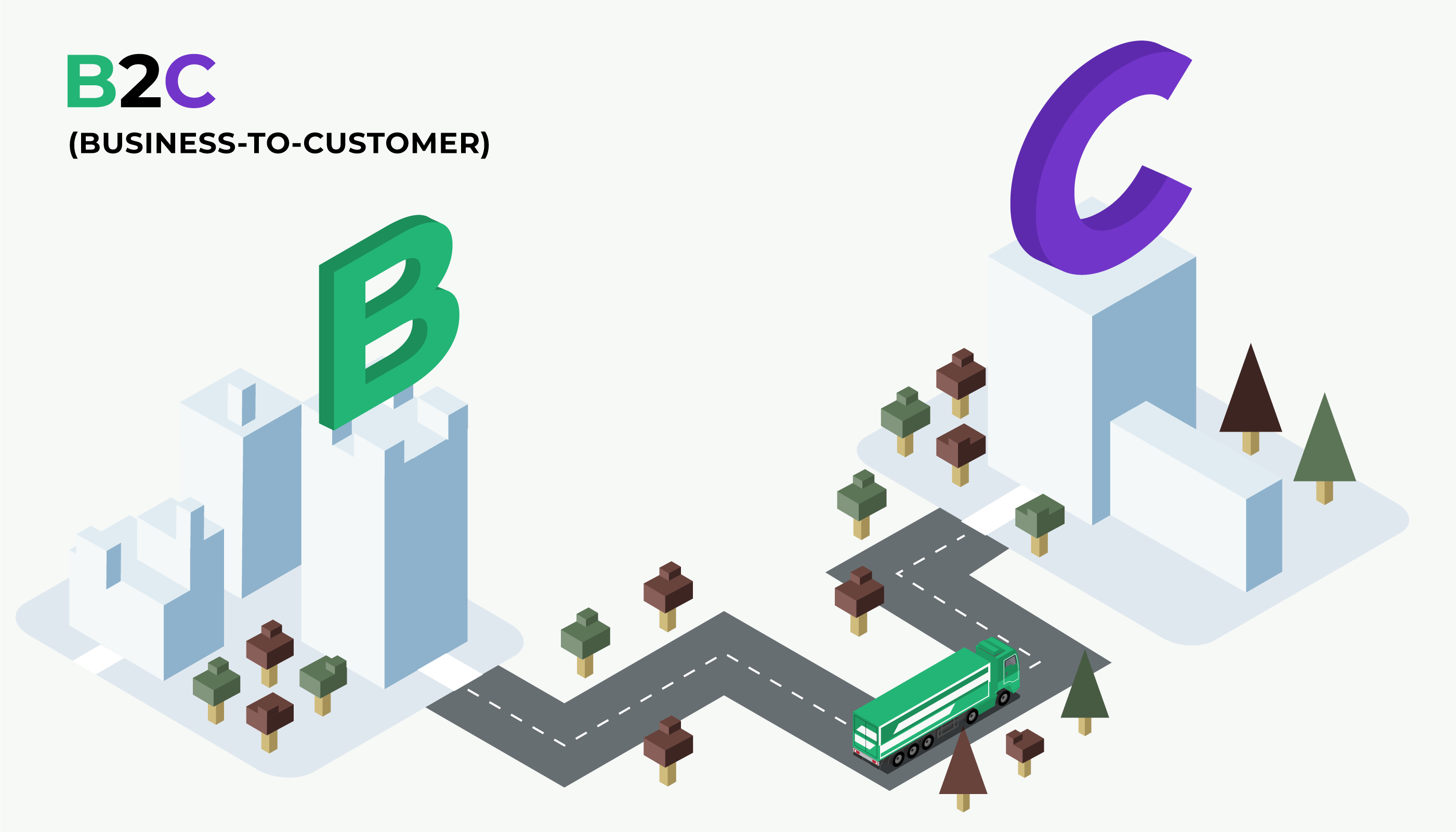 The advantage of such platforms is a big choice of commercial offers in the same website. It's a "one stop shop" — a place where one can find everything he or she needs.
People contact businesses and don't stay at couchserfer's place but in hostels and hotels, for example, abovementioned Booking.com or BedandBreakfast. The advantage of these platforms is a big choice of commercial offers on one website.
Another example of B2C is AliExpress - the world known marketplace, a huge platform, where many sellers have presented their goods. Ali is visited by 525 mln people every month. The users find here everything from cloth and toys to cars and bikes.
Each product is sold with its own brand so obviously, the sellers belong to the business. So the conclusion is that sometimes the В2С model is a derivative from С2С.
It happens because of 2 reasons:
On the internet marketplace С2С there are many people with similar goals and business owners see that their target audience is here. They present their goods and the marketplace turns partly into В2С.
Simple customers which have been working here for a long time decide to develop their trade as business and become business owners.
That's why the website Airbnb has got offers both from individuals and from companies. And the platform Etsy which has started as С2С marketplace offers goods from manufacturing companies.
Conclusion
In this article three marketplaces were considered: B2B, B2C, C2C. Of course, there exist more marketplaces which will be considered in the coming articles. The considered B2B, B2C, and C2C marketplaces differ concerning the interaction between users and concerning the participant type (businesses or customers).
Sometimes it's difficult to separate what type of an online marketplace it is, because the С2С marketplaces turn into В2С or become mixed marketplaces. You can start as a single seller and turn into the business owner some months later. Or if you have your marketplace startup, choose the appropriate model, deal with the topic of online marketplaces in depth and start your project. We believe that you can do it! If you need help with developing a marketplace app, here's a skilled development team which is always ready to help you.