LEADING SYSTEM OF SUSTAINABILITY REPORTING
Normative was designed to simplify sustainability reporting with automated calculations
PROJECT DESCRIPTION
Normative is the very first software capable of assessing a company's social and environmental sustainability. Using artificial intelligence combined with the world's largest online database, Normative will calculate the company's sustainability index. You will get automated calculations, advanced visual analytics, detailed reports and get recommendations to achieve sustainable development goals. Easy sustainability reporting for creating a sustainable society of the future!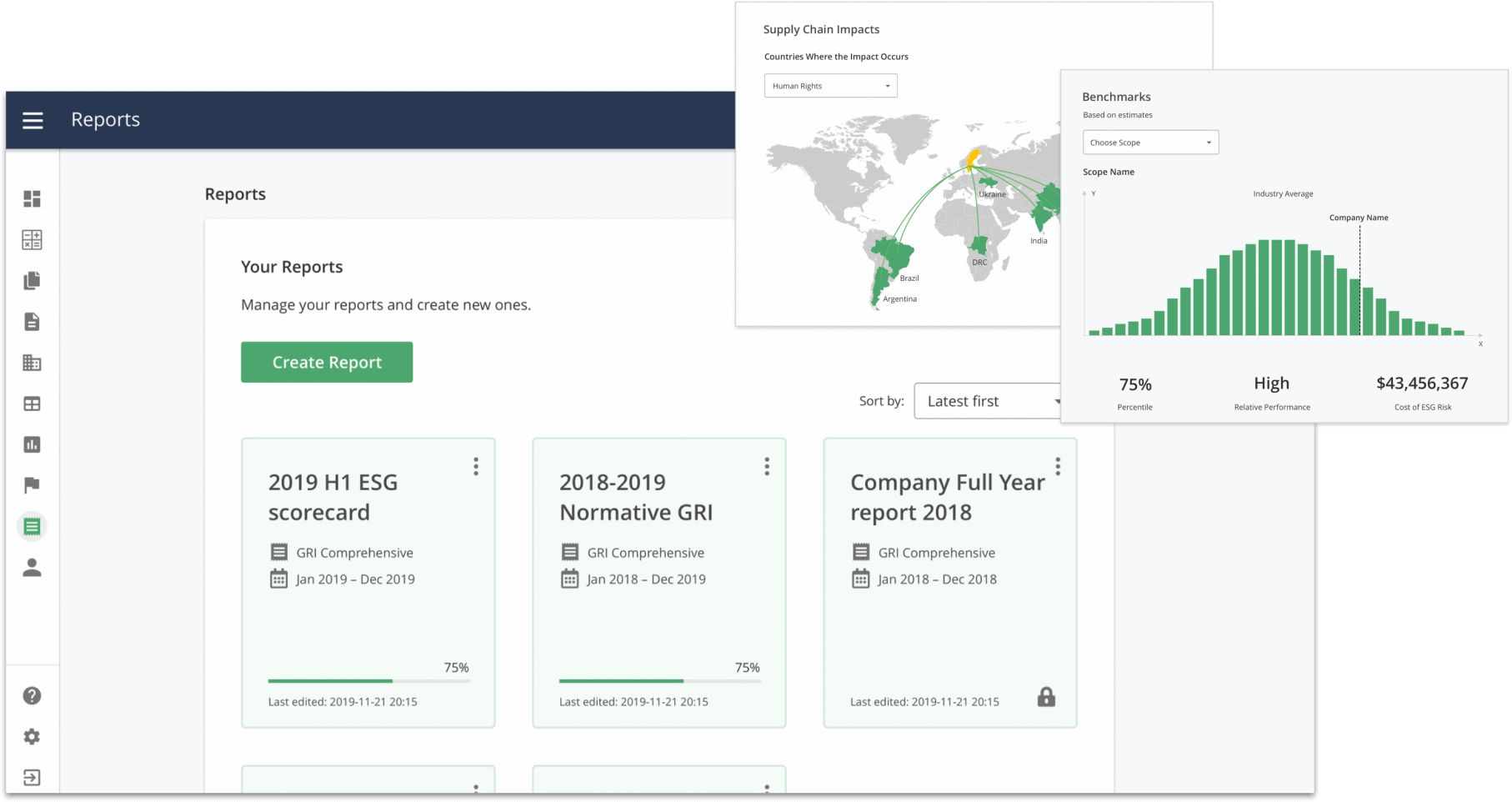 TECHNOLOGIES
We did the configuration of the entire frontend stack using Angular, Typescript, RxJS while for the backend we use NodeJS. Specifically, such a tech stack allows the Normative team to upgrade the app to different versions later on. Plus, NGXS made it possible to make functionality and logic more transparent.
OUR CONTRIBUTION
The consultancy assistance from our side as well as mutual cooperation with the Normative team allowed to create a massive tool for sustainable development. We provided the Normative team with feedback on the code review, improved overall user experience and introduced new features, such as:
Document Parsing

Document Validation

Table Creation

Info Charts

Localization

Authorization System

CSV/XLS Parsing

User Management

Organization Management
CONTACT OUR TEAM
Do you have an idea for your next project? Not sure what tech stack or business model to choose? Share your thoughts and our team will assist you in any inquiry.