Short description of the article
Intro

What is the difference between online shopping apps and style applications?

Main features of fashion advice apps

Best online clothing shopping apps

Mobile and web applications alternatives

Conclusion
Intro
Technologies are being introduced into all spheres of our life (App Development of Style Advice Apps with Machine Learning is not exception) and facilitate it day by day. A web and phone devices contain more information about us than our own memory. On the one hand, the trend towards reasonable consumption is gaining popularity. And on the other - there is a growing number of mobile apps for searching goods and making purchases.
Have you ever visited the store to view and "touch" the item you liked, and then order it in the app at a better price? A smartphone with mobile internet in the buyer hands has become a nightmare for retailers: buyers are increasingly looking for information about the product, compare prices and read reviews right in the store, which means they can easily go to a competitor. However, the most flexible sellers have already been able to turn all these trends in customer behavior in their own favor. But it's not about them today: Let's see what the advantages of mobile gadgets in the buyer hands could be given to them.
In order not to get lost in your own closet, use a smartphone as an assistant and personal stylist. As you know, there are so many women's clothing apps both for iPhone and for Android for today.
Moreover, modern e-commerce apps for fashion combine machine learning (ML) with real human experience (your friends, professional stylists, or just people with a similar taste). And this means that you will no longer lag behind the latest trends in fashion and street culture.
Also read our article: SAAS Website Development: 6 Top Mistakes (How to fix them!).
Modern style advice apps could:
Spread out all your things;

Create daily looks, given the weather outside the window;

Tell us what things are missing in the wardrobe and what we need to buy;

Look after the images of another stylishly dressed women, thus inspiring the creation of your own.
What Style advice apps types for fashion do we need to know?
We can distinguish three main types of Style Advice App. The first one is social fashion games (apps, in which users create and vote for best look). The second one - tinder-like apps (a swiping-style app where you can like/dismiss different items). Third one – style apps where users can design and share Moodboards with other people. And the final type combines altogether.
What is the difference between online shopping apps and style applications?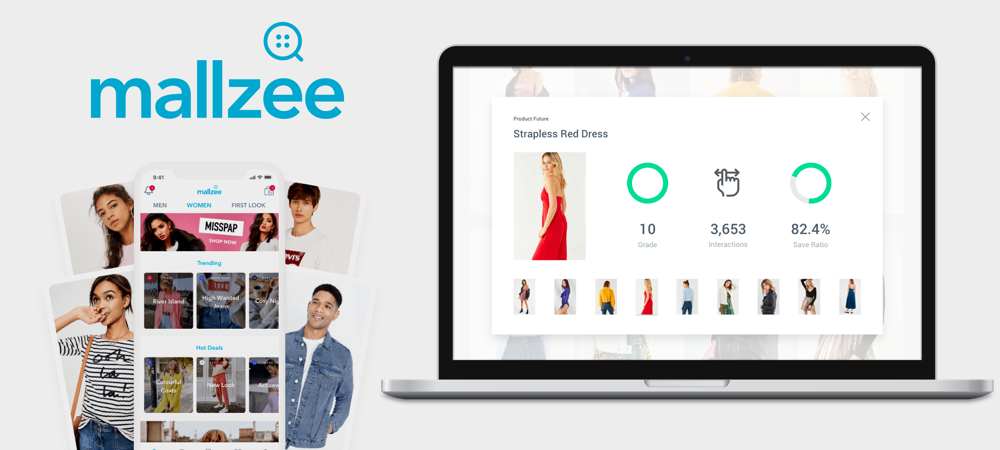 Many style apps are different from shopping apps, but sometimes they overlap. Let's look at Mallzee – it's a shopping application that allows you to combine your own outfit and send it to your friends that will vote on it. And if everything will suit – just make a purchase.
In fact, the main difference is that advice apps for fashion - are primarily a kind of clothes organizer, where you can create daily images and draw inspiration for shopping, without long surfing the Internet. The main audience for the application is the users who want to know if they have the right outfit and whether to buy one or another thing. Such applications do not put the purchase function at the forefront.
Main features of fashion advice apps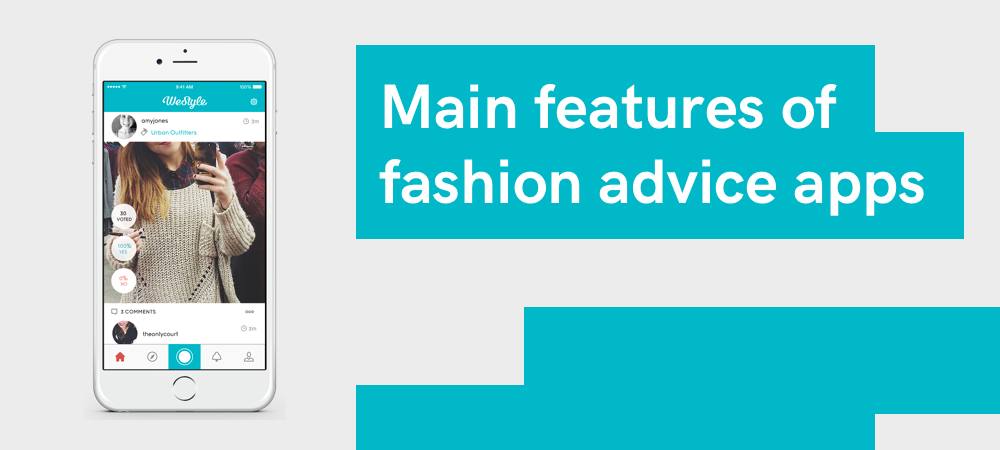 What makes the application simple and convenient, what are its main functions and features? Let's figure it out together.
A recommendation that will suit you
Personal style advice from the big community of people and fashion stylists.
WeStyle is a nice opportunity to exchange opinions with other people, before making a very difficult choice – to buy or not to buy. You need to upload a photo of the bow, and the community will tell you what it thinks. In addition, you can put before choosing the best look from the collection of two and more items you selected, and it is very convenient. Cropping tool – a useful feature to finish your work with the image before posting it.
WeStyle and similar best clothing apps have a nice recommendation system (that based on machine learning work) for every person individually. It personalizes the data of each user and determines their style, preferences in fashion and lifestyle. To make the app move recommendations system more relevant, developers decided to divide all products into many categories and base them on various datasets.
Another example is Polyvore, that already using such a recommendation system for both iOS and Android users. Apple users can check out the following types of recommendations that:
Based on content, which user liked the most;

Based on picks of other users with a similar taste;

Based on fellow/similar products that a user already bought or chose.
Such systems are widely used in style advice mobile apps as well as in different e-commerce apps because they help users to find the most relevant products. After the initial screening of goods, the ML area begins. What does it mean? When the user selects the product he likes, the system accumulates knowledge about your preferences and style in general. And the longer a person uses this application, the clearer the data will be. And accordingly more precise recommendations on style.
Best online clothing shopping apps offer ability to upload images and find a match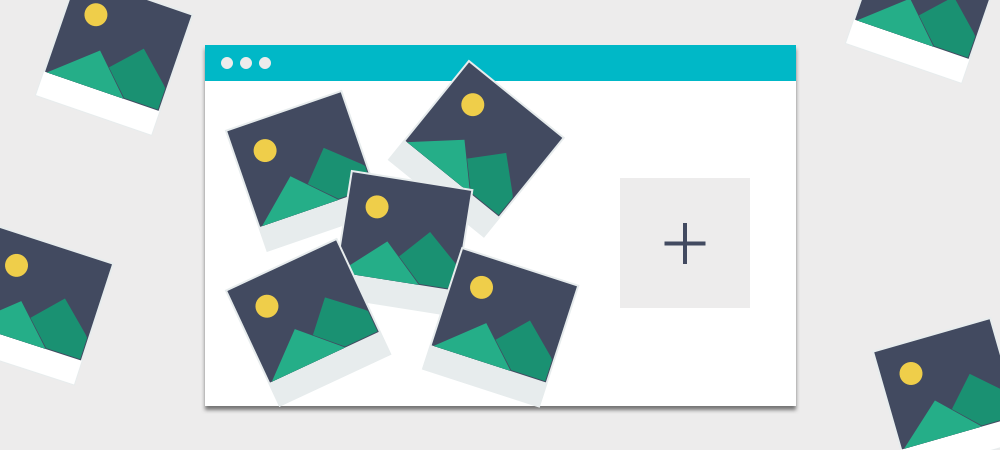 Nowadays, there are many similar items all over the Internet. And when it comes to fashion, algorithms of accurate matching play a very important role. So developers must choose the correct way to synchronize their systems with Internet databases, and use ML methods.
Of course, today's machine learning technologies are not perfect. They already easily can distinguish different items by their color and color-combination, shape, size. Nevertheless, a fuzzy form or background can confuse the system.
Therefore, it is very important at the design stage to create the correct algorithm for recognizing photos of the item from a huge database that will not reduce application performance.
Mobile and web applications alternatives with fashion shopping apps examples
Probably the first-rate solution for such situation is image recognition APIs, which can be included in mobile and web applications.
Also read our article: Freelancer vs Development Company. Your Business Choice [2018].
For example, Cloudsight (that work with Camfind), Vufind Recognise and LTU Technologies are the most suitable and accessible APIs for solving image recognition question. They allow upload image of any item and then return information about it (info about color, content and even brand).
Push notifications
A convenient feature that allows you to notify users about the cost reduction. You must configure the sending of SMS messages and press notifications. These parameters are designed to help the user determine the element and call the service, but should not cause annoyance, because after disabling annoying messages the application itself will be deleted. And if done correctly, Push notifications will help keep the client.
Also, a pleasant bonus is notifications to the phone about the appearance of discounts, shares and reduced prices for certain products. In this regard, people see that the application can save them money, so they will choose it more readily.
Social sharing
A particularly convenient app for choosing clothes should include feedback. Thus, attracting social networks makes it possible to increase the popularity of e-commerce applications. Moreover, it was proved that users more often, spend less on those items that were approved by stylists and friends.
Combination of filters
Two Tinder-like shop apps: Grabble and Mallzee because famous due to swipe function. Therefore, users can grab what they liked and share it with their friends through the social networks or another cloud services. Such clothing store apps need to divide information by the types of items (by brands, colors, fabrics, style-purposes, prices, etc.). So, people can use filters at the beginning or rely on a personal selection system.
Conclusion
Technologies are being introduced into all spheres of our life. In order not to get lost in your own closet, use a smartphone as an assistant and personal stylist. As you know, there are so many women's clothing apps both for iPhone and for Android for today. Many style apps are different from shopping apps, but sometimes they overlap. In fact, the specific features (push notifications, social sharing and combination of filters) like will shape the uniqueness of your business.
In case, you got left any questions or suggestions, feel free to contact us and we will assist you in any inquiry!