Short description of the article
Intro
Types of music streaming applications
The most important features of music streaming apps

Must-have" features
Additional feature ideas

Conclusion
Intro
Many business owners have good startup ideas for building music apps. If you belong to them here's a guide on how to make a music application. When speaking about a music app we should remember that there are some types of it. They are designed for different purposes.
Music Streaming apps - they deliver music to the users without the songs to be downloaded from the internet on your device. Here belong such well-known apps like Spotify and Pandora.
Music Player apps - in contrast to the previous type these apps should be downloaded on your device. The users can make their private music collections, play audio files etc. For example, these are iTunes, Windows Media Player and RealPlayer.
Music Identification apps - they identify songs and singers the users want to figure out. The most famous music Identification apps are Shazam, SoundHound and TrackID.
Music Download apps - with their help the users can download music. These are Freegal Music, Beats Music etc.
Music Making apps - these are software for music production. With their help you can mix your vocals and create new melodies. There are many popular apps like Garageband, Songify, Animoog.
Types of music streaming applications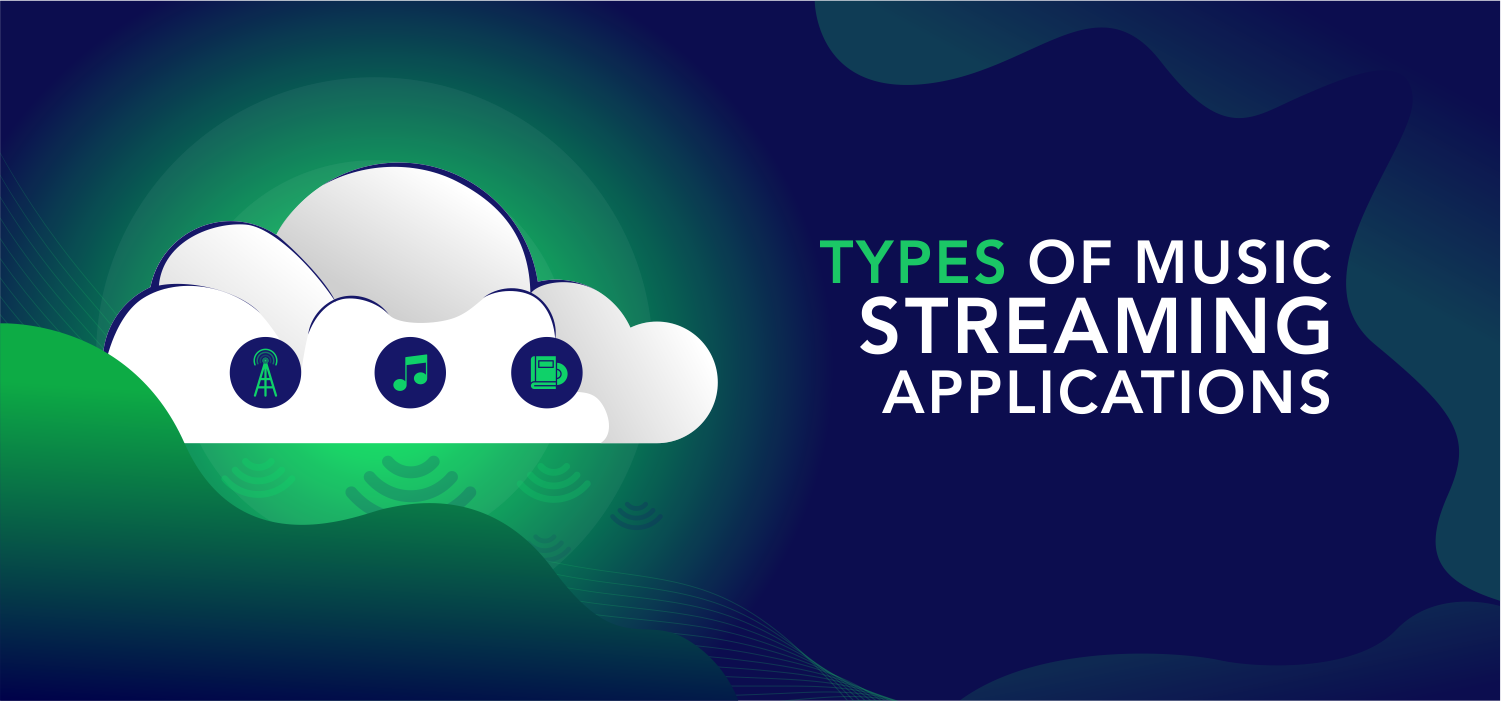 For the beginning you need to know the types of streaming apps and to decide which type your streaming app will belong to:
Cloud Storage. With this model the users can store music, songs and stream anywhere and anytime.
Theme Radio Station. It helps to choose a definite radio theme or themes and listen to only chosen options.
Music Library. The user can create his own music library. Then he offers access to it to other customers, sometimes this access is paid or partially paid.
Firstly, you have to decide what type of a streaming app you plan to develop. Secondly, decide upon the features you need to see in your app. Remember to place "must-have" features to your music application and add some new ones.
The most important features of music streaming apps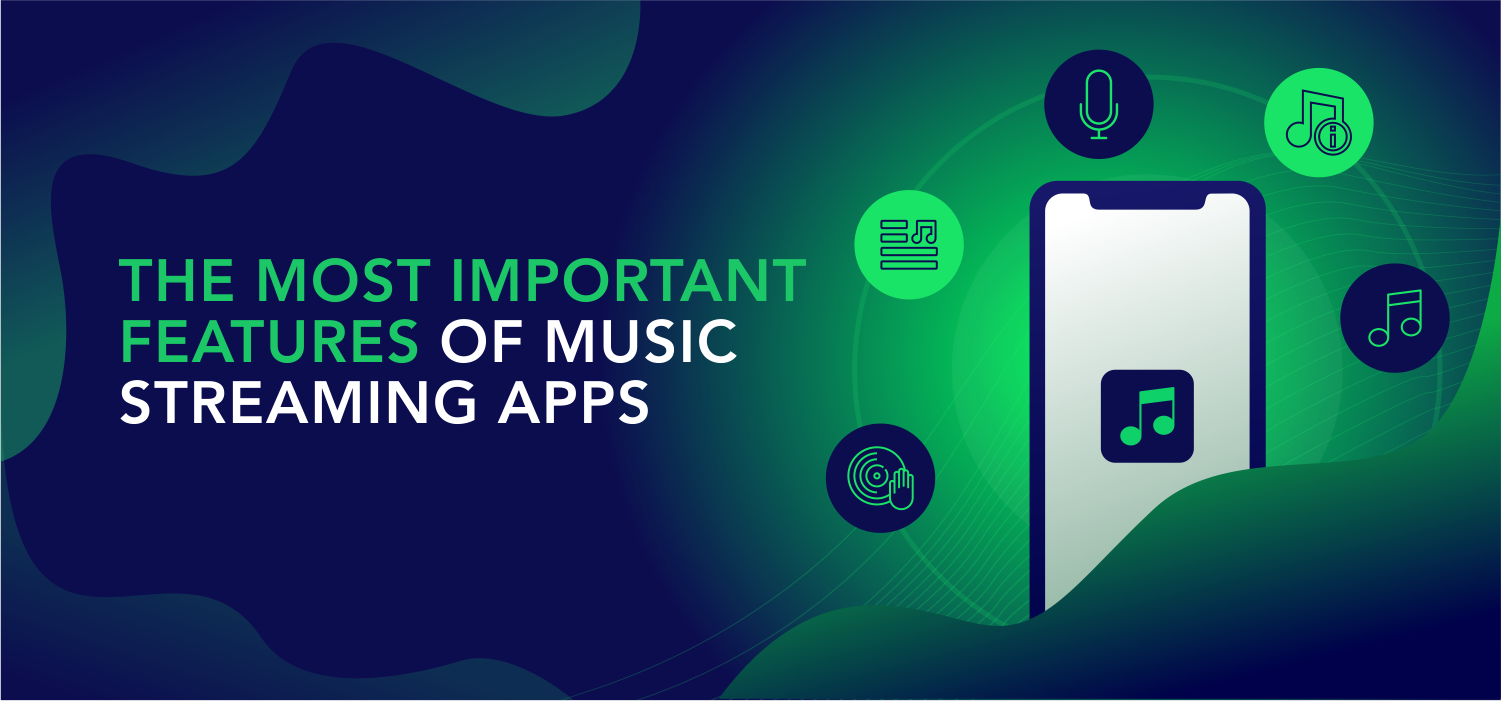 According to statistic, the variety of music was named the most important feature of music streaming services.
Look through other preferable features: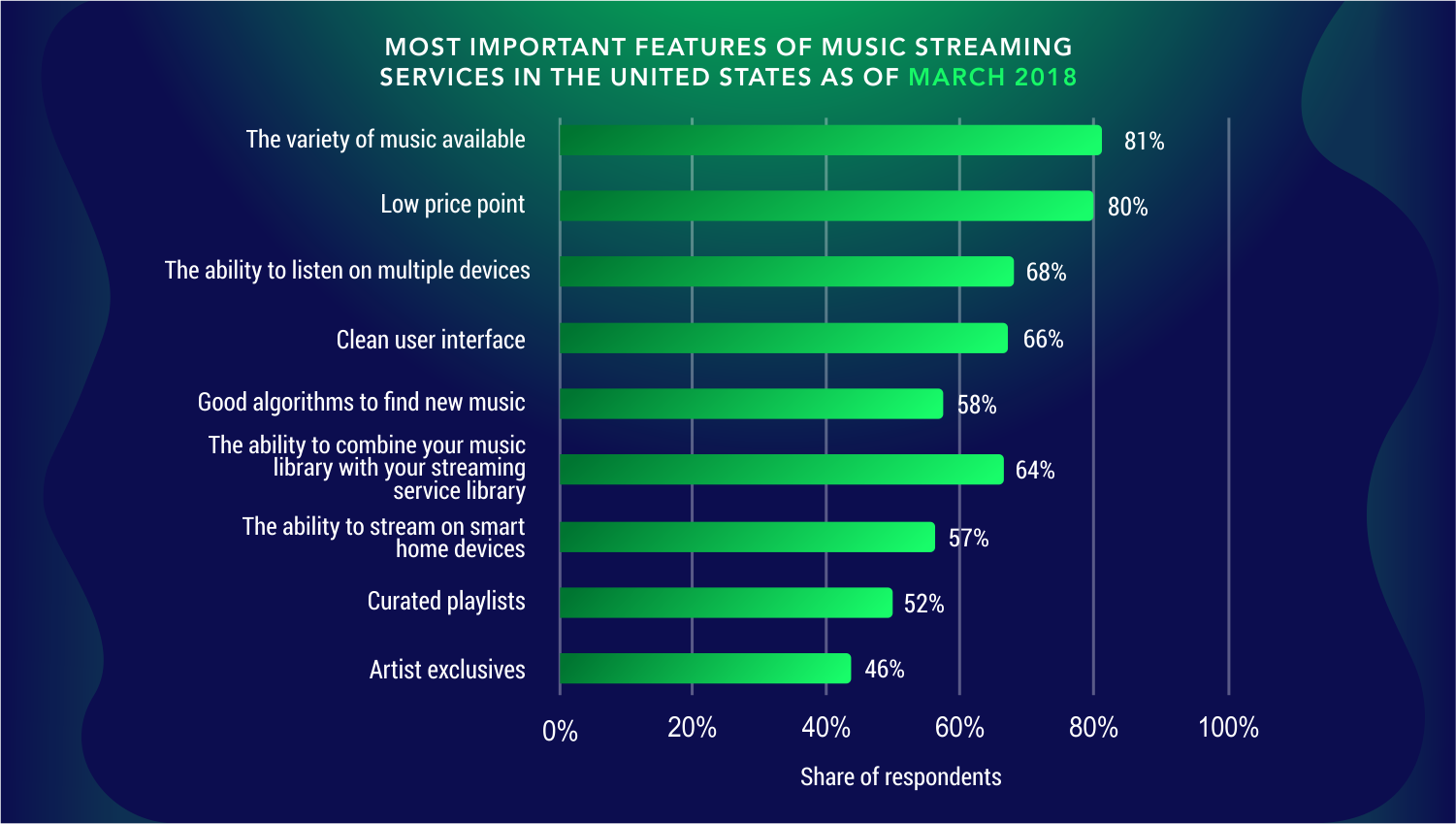 There are "must-have" features which are usually present in every music app. Besides, every app should have unique features and come to the market with them.
"Must-have" features
If you are planning to launch your music app don't miss these important points, all music apps have them and you should take them into account.
Signup and Signin
There are some options. One of them is to use your music app without signing up.Another option is to make a quick and comfortable signup/signin via Facebook, Instagram or other social networks. Instead of social networks, there can be registration via email or phone number. Why is it a better option? Because this way helps to monetize an app. Then the user can create his own account and make his playlist, get access to paid features.
Search for music
Users surely want to find new songs and new favourite tracks. Think of proposing them new songs based on the categories and singers they like. There is an option to make other categories like Top songs, Most popular, The newest tracks etc.
Option to make playlists
You should give your users the option to store songs, albums, to add them to their libraries. Actually, almost all music apps provide this option.
Social sharing
This feature helps to make your app well-known. Users like to share music they are listening to in social media so that other people can see it. This is a good opportunity to become famous rather quickly.
Online and offline mode
The first one is important for sharing tracks or for downloading music. The offline access is important when the internet is slow, when users save bandwidth or when there is no internet connection. In this case, the users can store music and listen to it from their library.
Additional feature ideas
There are other features which are not so important but they can make your app unique among the similar apps. We gathered several ideas here and you can pick one of them, some of them, or add the new ones. Usually, when developing an app one core feature and some additional features make it special.
Song info
It is a great idea to let users discover more details about every song, for example release year, general info about the singers or the band, details about the song and video creating, details about the whole album etc.
Lyrics
Offer the users the lyrics of the song and display them while the users are listening to the song. Additionally, they can get the translation into their native language, and the text playing right now should be highlighted in both languages. (People learning the foreign language will be grateful to you).
It would be a good option to remove lyrics displaying and to listen only to the music without the lyrics.
Option to record own songs, to upload these songs and the chosen music to separate libraries.
Some songs the users like may be absent in your playlists and the users should have a possibility to add their favourite tracks.
Categorisation of songs into different record genres (romantic songs, peaceful songs, relaxing sleep music etc.)
Option to set the chosen song as a ringtone
It's a very desired option because each user has ever set his favourite song as a new ringtone
Option to view the video of the song on the internet.
This option will entertain the users. People can watch their favourite artists while listening to the song.
Music Identification
It would be great to add a "Shazam" option to your streaming app. If the user hears the unknown song he can identify it, add to his playlist and enjoy listening to it after he has learnt its origin.
Of course, knowing the features is not the end. Beginning with the music application development you should know some simple steps:
Read our article: Mobile application development: Top 9 steps to build your startup
CONCLUSION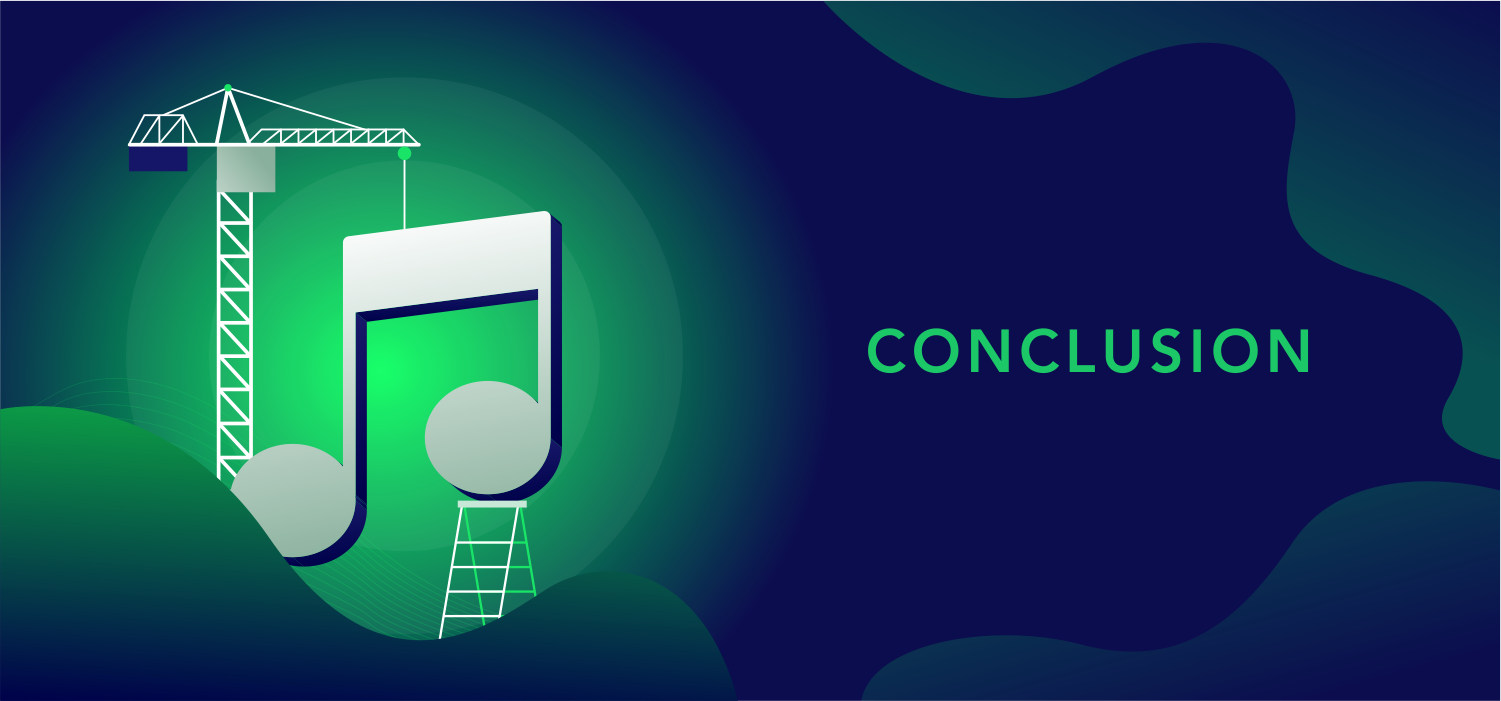 Music app development
is a good idea. Before you get started a lot of preparatory work has to be done. Our advice is to research the market of streaming apps and to figure out if your streaming app has unique features and doesn't become one of many similar apps.
Remember that the music streaming app should contain one core feature and some additional unique features. We tried to give some pieces of advice to simplify the streaming music app development for you.
If you have some coding knowledge you can build the app on your own. If not than feel free to contact the skilled team if you want to get a really unique and qualified product.