Short description of the article
Intro

Technical competence and knowledge

UX/UI facilities, consultations on design aspects

Business expertise

Conclusion
Intro
It is rather tough mission to create and develop a decent marketplace platform. In case you are eager to entrust your idea and future product to an organization (software or mobile and web develpnet company), you should be convinced that it's worth reliance and is able to create a valuable application.
In order to hit a market with a good and profitable app you should build an achievement-oriented application. For that reason, you have to make your choice of an organization which can provide you with not only effective technical support but a clear understanding of trade logic and all the specific features of marketplace industry.
According to this, we have prepared this clause that comprises some tips and characteristics that may be useful in the process of choosing the organization you need to achieve success and gain enough profit.
Important points you should emphasize while estimating your potential choice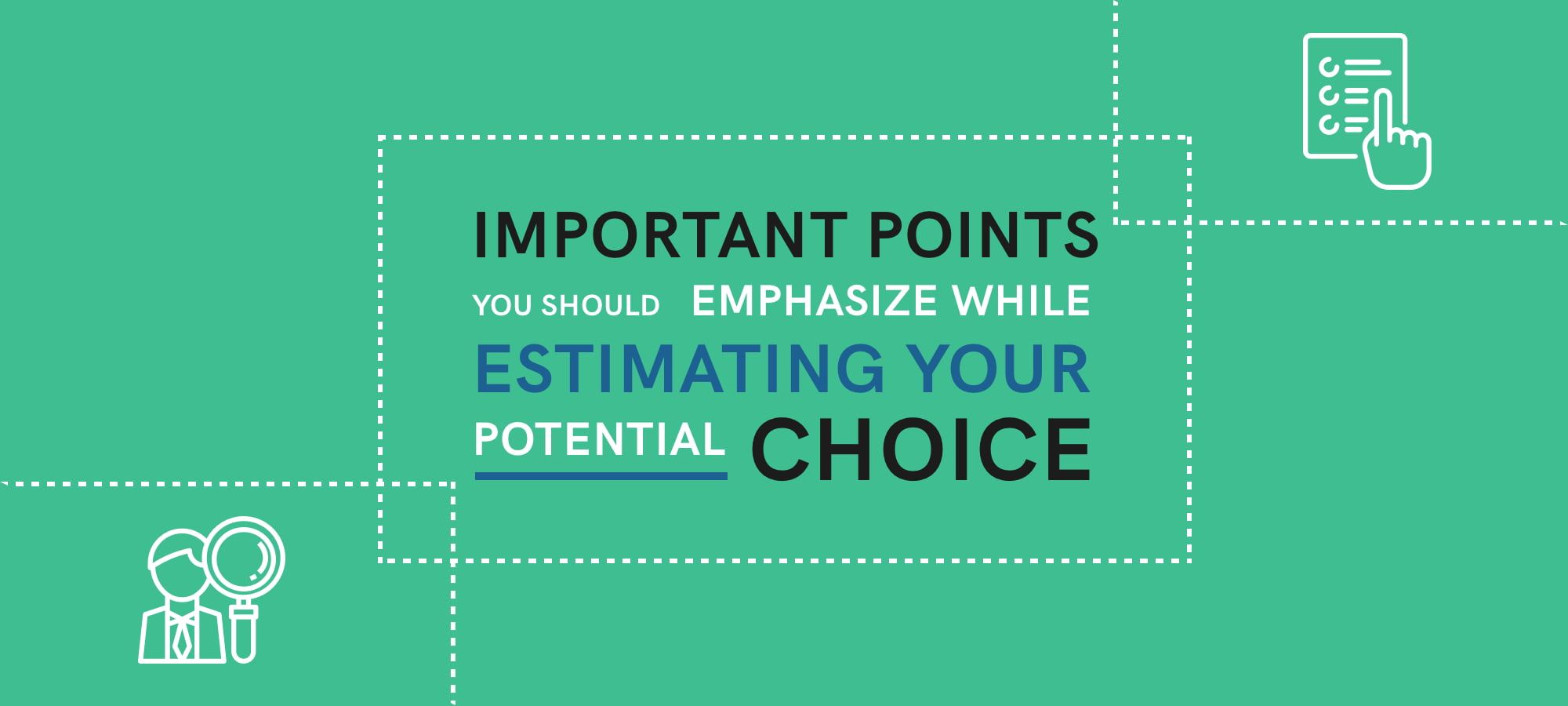 Technical competence and knowledge
Knowledge and skill of organization in this industry sphere
The very first aspect you should check once you are shortlisted few outsourcing teams is their experience and best practices in order to be sure that this organization worth reliance.
The industry of developing and creating marketplace applications particularly is rather hard challenging and demands enormously qualified understanding of this sphere. This comprises more than simple knowledge of consumers and their needs. It should also comprise technical ability to provide enough implementations, functionality and friendly user interface.
For this reason, you should pick an organization that has an experience of working with such kind of products. Moreover, such team will definitely provide you with the most convenient solutions and technologies that can help you with embodiment of the idea.
You should have a serious approach when it comes to the choice of technology. An organization you hire should have an extensive background in working with the proper technology they offer to use for your application.
Try to avoid 'do-all' organizations .Instead, give your preference to groups that specialized on some certain languages.
The set of technologies that is going to be used has a great impact on the modularity of your potential product and the level of its accomplishment. That is why it definitely worth your attention. We offer you the main criteria you should put your attention on while selecting a technological set:
Which platforms your future app should work on;

The deadline for your product and release date;

A list of functions, integrations and services you are eager to see in your product;

Will you enhance it and continue developing after some period of time?
Source code as a property
It may be rather necessary to inquire about intellectual rights for the code and its sources before you put your signature and ratify the agreement with chosen organization. Keep in mind that you spend your money for the creation and developing your product but not always for the code.
Commonly, organizations with low work charges keep all the copyright for the code of applications they develop. For that reason, in such situations you are bound to use the same organization in future in order to enhance your application or somehow upgrade it. That is why it is vital to decide on this question in advance.This will help to be sure that such troubles won't appear.
Services that cover the entire development process
Organizations which supplies full-cycle development services will maintain your application during all process of creation including integration into market and furthest support.
According to the unwritten rule, it comprises beta-version and whole conception creation, design and general development period, testing and evaluating, and furthest bugfixing and enhancements. Such method has rather important advantages:
You can be sure that all the provided services won't disappear;

Consentaneous approach and highly-coordinated production during all the period of cooperation;

Clear comprehension of your products' idea;

WSame group of developers for all the app building process till the launch of the app
QA, testing and further maintenance
We recommend you to check if the organization you choose is able to supply its clients with test assessments and QA facilities during all the process of cooperation. Actually, such ability can reduce risk-factors and the set of potential future issues and fails.
As a result we can have a product of rather high quality with a wide range of various functions in the end. For that reason, such tests should be implemented at each period of development process:
Preparing and confirmation of formal demands

Checking all the designs' aspects

Set of features and efficiency checking

Next support and consulting
The number and proficiency of developer team
Take it as a rule to inquire about the number and proficiency of developer group you are going to cooperate with. Moreover, you are able to require some code examples or an access to their git to get more familiar with it.
Another thing you should inquire about is the way they arrange the work process and how they share all the duties and responsibilities for the current situation. Look carefully at the reports of current progress and set the time periods within which they must be sent. Keep in mind that it is good to get such reports after finishing of each milestone.
UX/UI facilities, consultations on design aspects
The main cause of most new product breakdowns is low level of user-friendliness.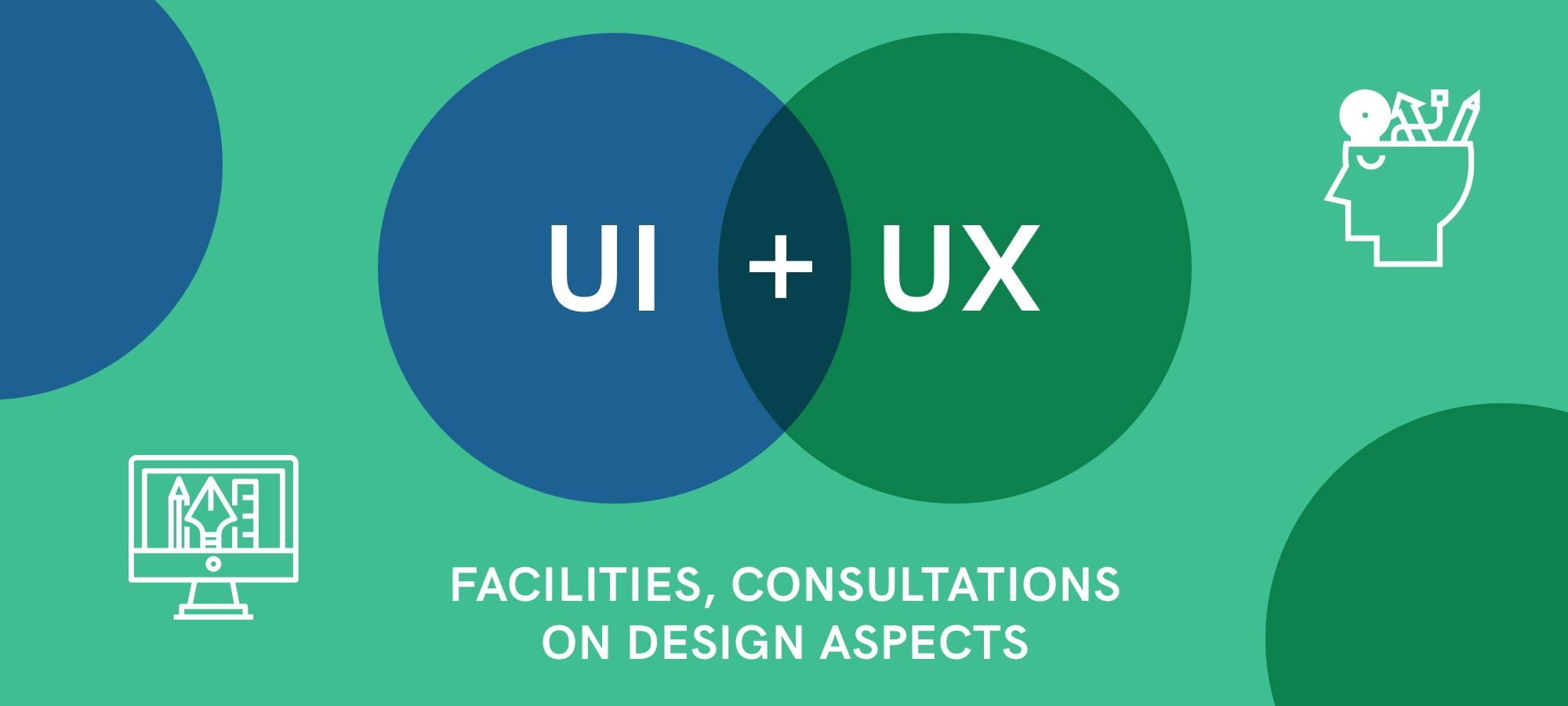 In case you prefer a close touch between your consumers and you, try to find an organization that supply appealing UI and easy-to-use UX which design will be able to show all the product' details and will be built in accordance with certain technical demands.
Usually, after this preparation you will have designed prototype of your application in order to present it to your potential investors and partners. Such thing is a profitable opportunity to assess your application on future consumers and see their reaction and feedback to find out all the fails and bugs that may destroy the UI/UX effect.
Business expertise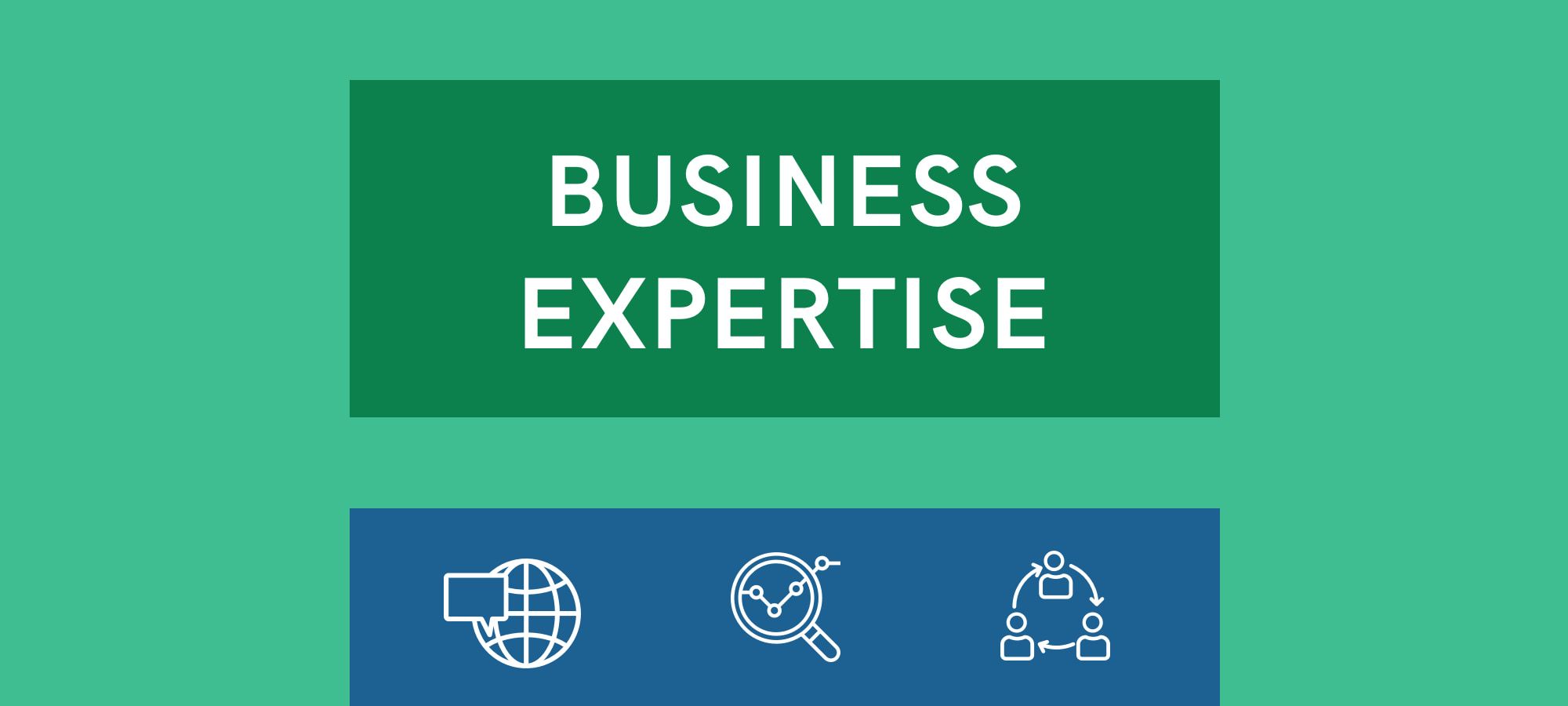 The selling point of an organization and its benefits compared with others
The selling point is organization features that make it rather appealing to the consumers and tell clients why they should cooperate with company.
For that reason, ask about distinguishes this specific organization from others and how can they prove their qualification before ratifying the agreement. An organization should prepare the certain list of its benefits and their potential solutions of different problems that may appear. Getting such information and analyzing it makes you to be able to choose an organization that really are the best at that moment.
Оrganization's proficiency related to some start-ups and middle-businesses projects
In case it is your first experience of working in marketplace sphere try to be sure that an organization you have chosen has enough proficiency related to such start-ups. An organization that has such experience, usually, is able to sum up all your ideas, needs, demands and give you some pieces of advice related to vital aspects of feature set and develop the most suitable strategy that will definitely help your product to hit market within shortest terms.
Get acquainted with the organization's' portfolio and performance results. It is rather vital to pick a team that uses cross functional methods of solving various problems and is able to react quickly at any improvements or new functionality in the products' concept.
Similar scenario is advised when you get minimum viable product (MVP) and need to enhance and scale your project. Organizations with at least some level of proficiency in such sphere can definitely implement some new key features, elements and tools thereby making your project wider and better. As a result, you get a possibility to cover an increasing number of consumers.
How do they ensure themselves as well as you that your project won't fail?
Starting a new marketplace service requires rather tough endeavor and is quite a time-consuming thing. The scariest thing for those who are involved in process of creation and launching an application is its failure. Usually, the reason of such fear is misunderstanding of concept aspects and strategy points.
The key enemy of your products' success is uncertainty in important questions such as strategy, product concept and so on. It means that in certain situation you don't have strong position about your demands and you are changing them every moment. Such behaviour can cause wasting a lot of resources with no effect. Moreover, in case you are not able to solve your problems, it is impossible to solve consumers' problems either.
J. Brikman describes his position about MVP in his article on YCombinator. He thinks that it is not a product but a process which must keep being enhanced.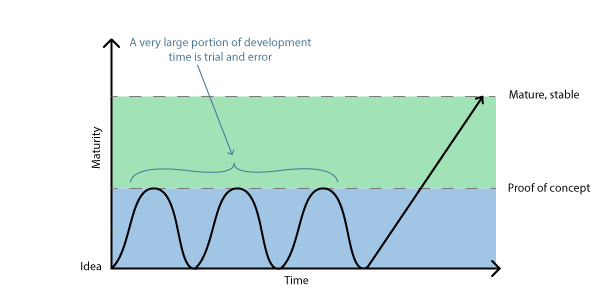 According to all the written above it is clear you will reduce all the risks and defeat all the fears by giving your preference to the organization that supply you with tests of each development period as well as involve you into the process by doing constant consultations.
The way the organization uses to implement all the upgrades into the developing project
Pick the organization that is able to consult you about the most suitable features to implement and to supply you with valuable information about the main tendencies of the industry. Moreover, it is vital to be sure that the organization is able to support your online platform after launching and keep working on it.
Advisory services related to business aspects
In case you have a concept of online marketplace that has not been used before, we recommend to hire an organization that will not only develop and launch it, but also give you an advice about business strategy. One of such services is "Research and Development".
R&D comprises market analytic investigation, checking your potential consumers demands and needs, testing the prospect of your business ideas, flexibility and ability of your product extension. Generally, R&D has 2 types of services: basic and applied.
Applied one usually is the solution for those who want to give a second chance to their existing projects. The main purpose is to assess the situation including performance aspect, engineer and technological aspects and present some strategies that may renew your platform.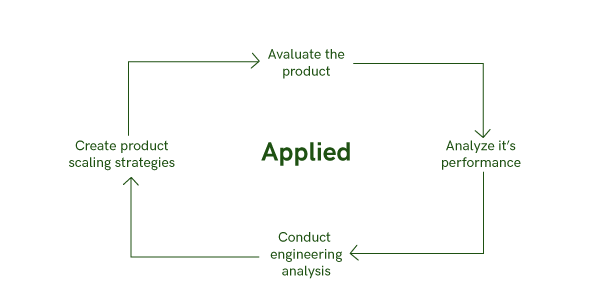 Basic is dedicated to creation an entirely new application which requires total market investigation and technological prospect. It starts beforehand and comprises market survey, researching all the consumers demands and needs, all specific features that might be required, user stories, wireframes, functional and technological solutions which add extensibility to your product.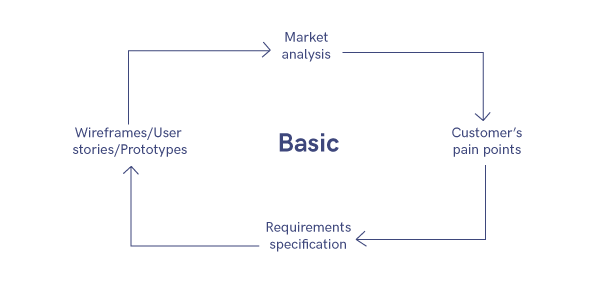 Process structuring of app building
Process structuring of app creation has rather high impact on efficiency and the amount of time and efforts that can be spent on it. In case you are a novice we recommend to hire an organization with agile methodology approach to managing. It means that the organization can launch your marketplace using the minimal of required functionality and, moreover, prepare it to forthcoming upgrades.
- The way the team communicates with the client.
Left all the doubts behind and ask about the way they are going to organize communication flow. Try to discover the frequency they do contact, whether an organization use Skype or other messengers on a daily basis, who is in charge of it and the way they solve some extraordinary situations.
- Traditions and restrictions of an organization.
In case you are eager to know all the deep secrets and be rather familiar with the organization, wonder about traditions and restrictions and so on. Doing that you can find out more interesting information about the life of an organization, the way it delights consumers and workers.
Don't be afraid to spend your time on learning and comparing a set of various organizations. It is not a secret that the success and prosperity of your online marketplace strictly tied with the team that is working on it. For that reason, you shouldn't hesitate about spending your efforts on searching the right organization.
Conclusion
In order to hit a market with a good and profitable app you should build an achievement-oriented application. For that reason, you have to make your choice of an organization which can provide you with not only effective technical support but a clear understanding of trade logic and all the specific features of marketplace industry.
Got left any questions or suggestions, feel free to contact us and we will assist you in any inquiry!