A business that deals with customer data and serves customers directly should not neglect mobile app development. Indeed, many organizations benefited from the opportunity to develop a mobile app for its business purposes. Consequently, it will lead to a boost in sales and an increase in profits as well as brand visibility. All major industries are making use of mobile apps including real estate, healthcare, retail, education, etc.
If we are talking precisely about real estate mobile apps, it is crucial to make a user-focused app. Basically, the real estate industry has many challenges where app development is the ultimate solution. For example, on a daily basis users have to spend a lot of time visiting the place personally while analyzing the property. In addition, users do not get proper information about all real estate properties in one place as well as it is quite difficult to get the direct contact number of property owners for further cooperation.
Real estate mobile app developers target the mentioned issues and build amazing real estate apps. Most of the real estate apps for house hunting, while some apps are developed for real estate agents. In this article, we are going to focus on house buying apps. Precisely we will discuss how you can build your own real estate app and starting a real estate business.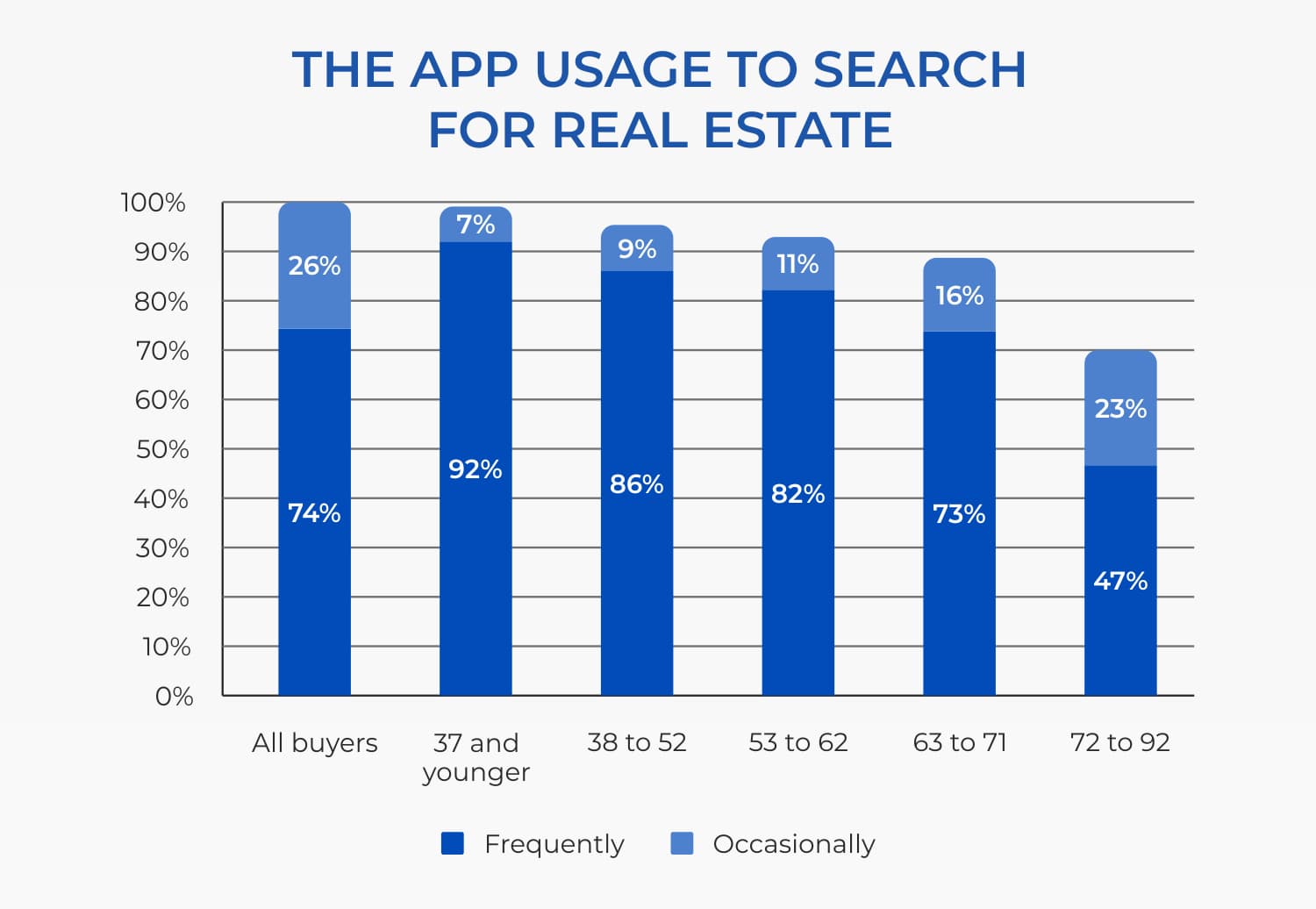 Why Create a Real Estate App?
Real estate refers to buying and selling different properties, buildings, and land. In fact, residential real estate includes both new construction and resale homes. It provides housing for families which is simultaneously is the source of wealth and savings for many families. Commercial real estate includes shopping centers, hotels, and offices, while industrial real estate focuses on manufacturing buildings and property. Another part of the real estate market is a land which consists of vacant land, working farm and ranches.
According to the current statistics, 76 percent of all buyers using a mobile device in order to find a house or other property, while 17 percent found a real estate agent due to a mobile device. On the graph above, you may observe the percentage of mobile app users in relation to their age group who choose to use the Internet to search for real estate. A person's mobile app usage decreases with age, for obvious reasons, while other indicators have quite high positions.
In fact, real estate affects the U.S. economy by being a crucial driver of economic growth. In 2018, real estate construction contributed $1.15 trillion to the nation's economic output. That's 6.2 percent of U.S. gross domestic product. It's more than the $1.13 trillion in 2017 but still less than the 2006 peak of $1.19 trillion. At that time, real estate construction was a hefty 8.9 percent component of GDP.
As we briefly mentioned earlier, there are certain needs that contributed to the real estate app development:
Customer's lack of free time. To choose the right house or property is quite a time-consuming procedure. Simultaneously, daily obligations consume a lot of our time, therefore, potential buyers could not afford to spend a lot of time wandering around searching for the right houses.

Lack of information. For ages, house hunting was done in an old-fashioned way by asking your friends and placing ads in newspapers or magazines. It is customers who usually consult people around to find an excellent home for themselves. However, this idea does not always work. The web/mobile app that includes all the required information and details about the property significantly transformed the real estate business.
Nowadays, there are top 4 best real estate apps - Zillow, Redfin, Trulia and Realtor. Those leaders are setting the trends on the real estate market. Actually, they are making the process of selling homes a lot more easier and convenient in comparison to other mobile apps. Being not precisely into a property sale, but provide great user benefits due to online publicizing administration.
So, how to make a real estate app successful? There are some must-have features a developer needs to consider while building a real estate app.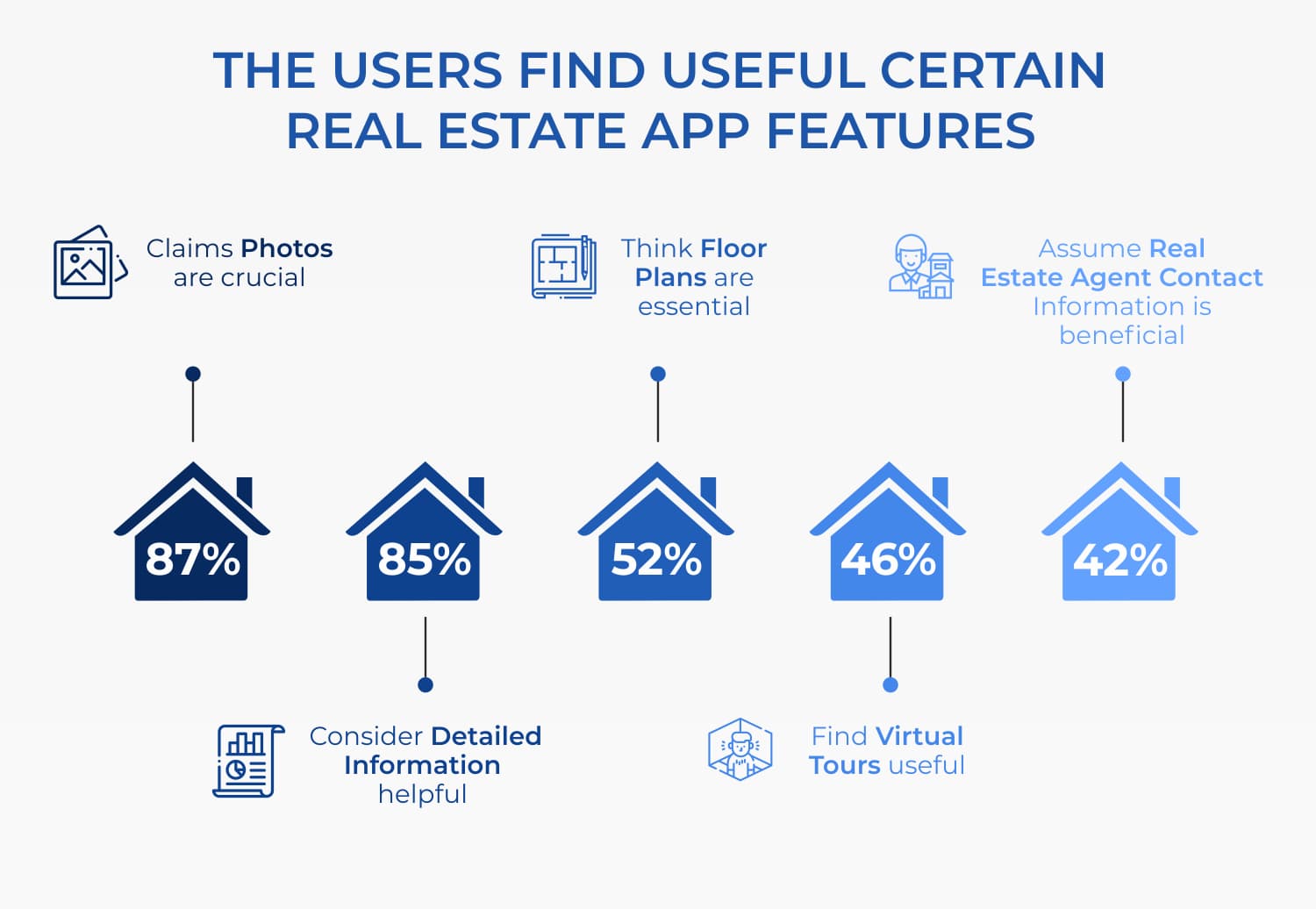 Real Estate App Development: Must-Have Features
Surely, your app should have a unique approach towards the real estate business. Nevertheless, your app has to contain a certain set of features to guarantee the rich user experience and satisfaction of provided services.
A smooth sign/ log in experience:
It will be convenient for the user to have a personal account. Moreover, there should be an opportunity to log in using (1) user's social media account, for example, Facebook; (2) user's Google account; (3) user's phone number authorization and verification. Including personal information (name, email address, contact number, etc.) enables businesses to keep connected with users and offer enhanced service. Due to the fact, real estate app implies to have a full user profile with contact personal details - the matter of security became a prevalent issue in this case. Therefore, legal documentation, private policy statements are essential to guarantee the safety of real estate operations.
Photo gallery:
Users prefer to look through the property photos first in order to make their decision. Almost 87 percent of users decide whether to buy a property or not from the images displayed. In addition, it will be a good practice to have virtual tours (46 percent think virtual tours are helpful in the decision-making process), floor/flat plans (52 percent finds this approach useful). So the feeling of the real presence will be achieved.
A list or catalog:
Every real estate app must have a listing feature. This listing should involve a list of available properties with every detail. The listing must involve primary details. When the user clicks on the listings, other details are displayed, like contact information or more specific features of this house. Moreover, it will be useful to add a "Favourite" list, so the user will have the chance to add the houses of his/her preference to the list and refer to them later.
Geo-location and interactive map accessibility:
This is a must-have feature that should not be skipped. This feature helps customers reach a given destination easily. People new in the city find this feature very helpful as the map navigates the complete route. The app can also suggest properties near the user's current location using a map feature. The geolocation highlight inside the app uses the GeoTag or GPS area of a phone. Customers get an opportunity to see the properties or homes available for purchase. GPS helps to find those properties close-by their present area continuously on a map.
Property search and filters:
The search feature requires certain keyword types such as location, the name of the property, number of rooms, etc. By merely putting the right keywords, the user can get the desired details. Filter feature of any real estate app requires much time for development as numerous filters are offered. These include filters on the basis of location, size, price, type of property (bungalow, office, apartment, etc.), rent or buy, terrace, number of rooms, the age of the property, parking facilities, etc. As per these filters, the user can search and find the best suitable property in no time.
Communication means and notifications:
Any real estate app should offer a real-time messaging, video, audio feature. The user can directly communicate with the property dealers and owners without having personal contact numbers. Make sure the messaging feature is fast and hassle-free. A poor experience can cost the loss of a customer. In addition, notifications is a great way to stay connecting with the user. They do not just keep them mindful of the extraordinary offers, occasions, news, and properties. They also guarantee that your application will stay on their mobile for some time span.
Detailed property information:
The details must include all information like the name of the property, location, how many rooms are available, number of bathrooms, size of the area, other facilities like club house, gym, parking, etc. Also, display ratings and cmments by other customers.
CRM arrangement:
The blend CRM arrangement with property dealing applications helps in sales strategy. With CRM you will see how small information can significantly turn things for you. The framework is helpful in sending messages to clients concerning different offers. In addition to it has an impressive part to play in advertising and advancements plans.
Bonus!
If you want to produce truly outstanding app and stand out from competitors, you need just more than a must-have feature. Additionally, you need to think about killer features. For example, property analytics, mortgage calculator, video content, sold homes statistics, property's price trends, signing documents online and 3D or virtual reality tours could be a great option for the killer features.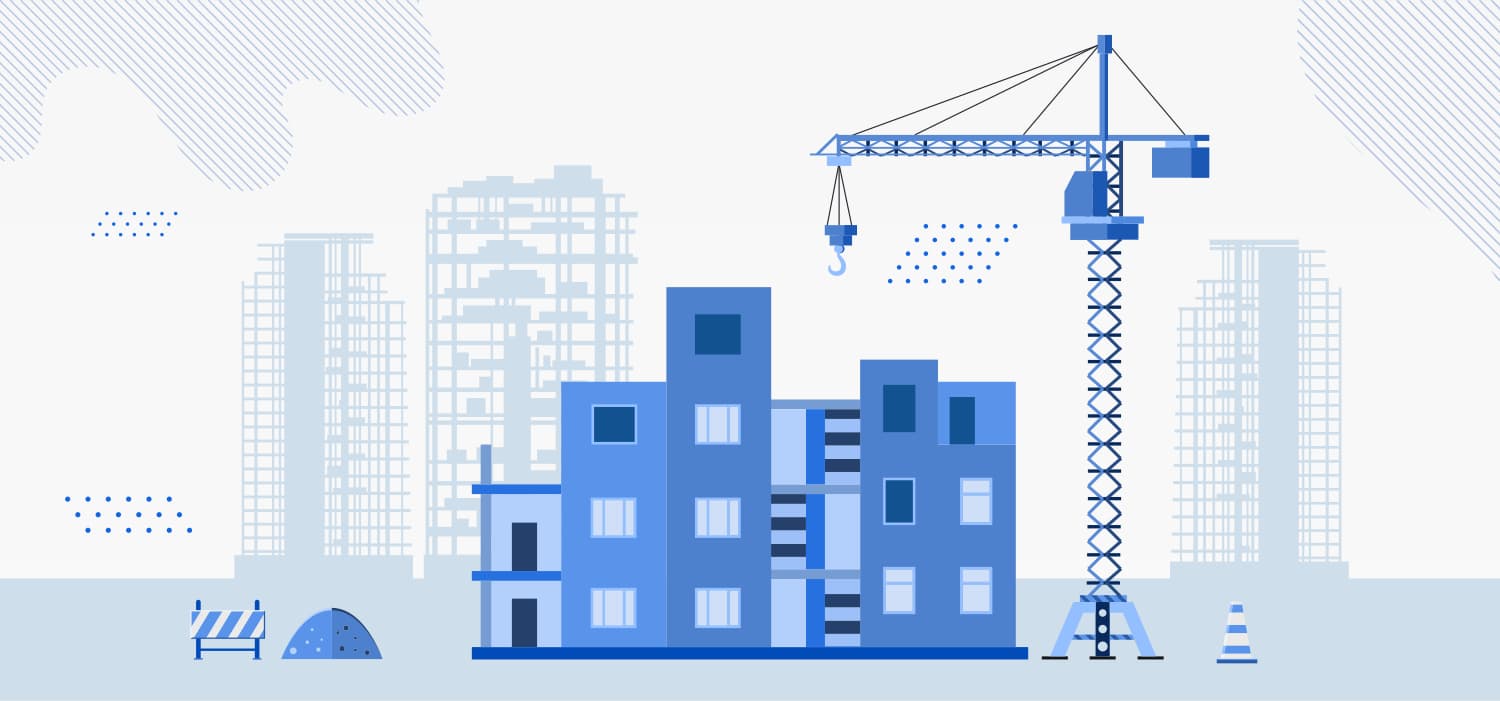 Real Estate App Development: Business Model, Tech Stack, Monetization
Business model
Real estate business plan suggests connecting property buyers with sellers. Such a system eliminates the gap between them as well as it saves time and efforts of both parties.
In fact, real estate features directly depends on the business model that you will choose. You may want to create an app where independent real estate agents and brokers put properties up for sale or rent and where buyers and renters look for houses.
Another option is to make a mobile app that only features listings. If you have a big real estate agency with many options or niche offers, you can create an app your clients will use. You need to do thorough market analysis to find out whether your clients would like to have a mobile app and whether it will actually be profitable for you. To test whether an app is profitable for your business, you can use an app builder for an MVP, but its functionality probably won't be sufficient for your business needs.
Features for a real estate platform supports three user roles: agents, buyers, and administrators. If you want to create a mobile app specifically for your real estate agency, you can just pick the features you'll need and calculate the price of real estate app development later in this article.
Tech Stack
Nowadays, over 90 percent of real estate firms have their own websites, consequently increasing their digital presence. Taking that into account, developing real estate mobile app is an essential element of a successful business strategy.
Nevertheless, to choose the right tech stack for app development might be quite confusing. As a company, that has several successful cases regarding the development of real estate projects, we would like to give you a couple of hits about tech approach. Therefore, you may follow one of the proposed options.
The first option, you may develop the web app and mobile app separately. Note that depending on the device's operating systems the technologies would be different, too. Therefore, Android tech stack include Java or Kotlin, while iOS uses predominantly Swift and Objective C. This approach might be quite time-consuming and require to hire additional devs. Due to the fact, the code base will be different for web and mobile development, so you have to hire different teams with required skills for this purpose.
On the other hand, speaking about the technologies for real estate apps, we suggest to use cross-platform development. Basically, cross-platform development will provide one codebase that would be shared across different platforms, specifically on iOS and Android. Precisely, there will be developed a web page with the functionality of a mobile app. In this case, you will have the chance to use modern web capabilities to deliver fast, engaging and reliable mobile web experiences that are great for users and businesses. Actually, this approach is widely known as PWA (Progressive Web App).
The framework for development could be Angular or Ionic which is based on Angular. In fact, one of the main reasons behind choosing Angular is that its has capabilities to deliver PWA allowing to easily implement a service worker that became the main subcomponent of it.
The second option is more preferable as our team has a lot of experience in developing apps based on the following approach. Therefore it is a reliable and trustworthy practice among our clients. Moreover, this approach is widely used by top leaders at the real estate market, which proved the efficiency of this practice.
This approach suggests multiple advantages. For example, due to the one code base, the user interface will have the same look and will have similar app behavior across different platforms. The process of scalability will be smooth as a result of a more easy way to add new features. Needless to say, that it is a time and money saving approach as it will be one dev team who build a code.
Please note that there is no right or wrong technology and you or your team's devs can use whatever suits your project the best. Our piece of advice was provided based on our personal experience as well as the best practices of the real estate business development strategies.
Read our article about How to choose the right Tech Stack for Web App Development
Revenue Model
There are several ways how to monetize your real estate app. We will mention the most common and effective ways:
Premium users fees. Many real estate app companies offer a free trial to users with limited access. In case, you would like to get more options and access to more property details - you should subscribe and become a premium member. The app development company charges a certain amount to the premium members.

Charge fees. Real estate apps can earn by charging fees to the sellers. The property owners who display their property details have to pay a certain amount to the app development company. The fees can be on a monthly basis. The fees are decided from the type of property. Commercial properties have to pay different fees. Residential properties have to pay different fees. Once the property is sold out, the app removes the details of that property.

Ads. Nowadays, advertising is the most popular way of making money from any app. In a real estate mobile app, the ads should be relevant,such as mortgage ads, bank house loan ads, furniture ads, interior decorating service ads, property insurance ads, etc.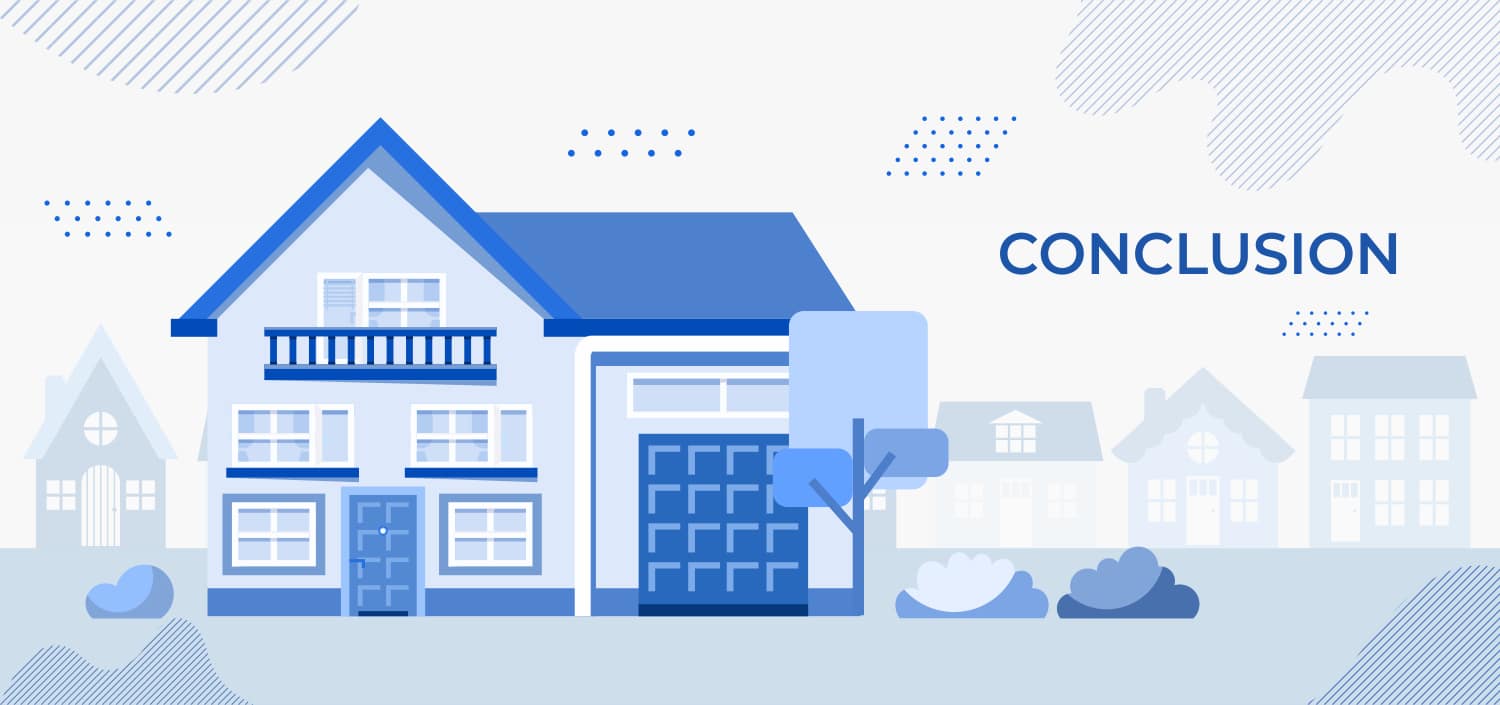 Conclusion
Recently real estate market has grown massive popularity. Taking that into account such apps provide their users with detailed property information, ability to contact a real estate agent and save your personal time. In the article we suggest what must-have features are supposed to be included in the real estate app and the reasons why to develop such an app. Moreover, we briefly elaborate on what business model, tech stack and revenue model should be incorporated in your app.
Regarding the technology that you will choose for your real estate development it might be quite confusing at first. As a company that had a several succesful real estate apps development projects in the portfolio, we suggest using cross-platform development. In this case you will get one code base that wouls be shared across different platforms (including both iOS and Android). Please note that there is no right or wrong technology or business model for your project. You need to consider you business goals and models in order to approach the most suitable for you.
In case, you would like to build your own real estate web app, feel free to contact our devs team. We will help you in any inquiry!