eCommerce stands for buying and selling goods and services using the Internet. Moreover, eCommerce is always changing due to the constant process of technological development. Thus, new features and trends evolve every year.
Shockingly enough, approximately 76 percent of shoppers abandon their session before completing a purchase. This indicates that retailers need to do a lot more to convince customers to follow through with their choice and purchase items online.
Our team, understand how important to follow modern practices and correspond to the latest trends. That is why we prepared a list of 5 trends that will drive your sales in 2019.
Virtual reality (VR) and Augmented reality (AR)
The rise of mobile VR technology is about to create a new reality in the eCommerce industry. For every customer quite important to know that s/he made the best choice and purchased the right good or service. In that case, virtual reality will be a perfect solution for your eCommerce business. VR technology can offer multiple benefits for both enterprises and clients.
Users will have the chance to explore virtual showrooms. Retailers can look to build virtual showrooms or virtual stores. These platforms offer customers a virtual experience which is just about as close to heading out to a physical store as you can get from the comfort of your own home. One of the major leaders in implementing this technology is Lowe's Holoroom. Lowe's Innovation Labs provides the users with a mocked-up version of how their home could look with the specific items or products. The entire scene that users see is a virtually generated version of a home, and the immersive experience allows them to become spatially aware of how various products would work as one.

Customers can virtually visualize products. "Try before buy" is a great approach that currently followed by many companies. In fact, rather than focusing on VR (which is completely computer generated a world) you should pay attention to the Augmented reality realms. Using AR, users see is a video of reality and only a few virtual elements overlaid. For instance, a consumer could put on a headset and instantly see the room they are standing with a visualization of the item they would like to buy. By allowing consumers to see how certain items would fit into their everyday life, AR is able to provide better visualization than physical goods in physical stores. IKEA, has already launched an AR catalog app which allows you to see how certain items of furniture would look in your home. Consumers can virtually visualize how these pieces will look and, crucially, how they will fit in their home according to the product's dimensions.
The idea of using AR and VR is that consumers would get a rich shopping experience than the traditional online one. Additionally, implementing the technologies that will allow getting a real visualization of the items customer's would like to buy will be working as a driving force to attract more customers. It gives customers a new reason to come back to your online store.
Personalization
Personalization is the real-time customization of a customer's buying journey. In fact, eCommerce personalization means showing individualized offers, product recommendations, and other content to your visitors based on their previous actions, demographics, and other personal data.
Using personal online data such as search queries, page visits, and purchase history, brands transform their online stores to best serve the customer's needs and interests. For instance, log in to your Amazon account. You'll find recommended products based on your past purchases, ads tailored to your search history, and marketing copy speaking directly to you. Expect more brands to follow suit as personalization technology becomes easier to integrate into eСommerce sites.
At the age of cybersecurity, privacy is key. Nevertheless, around 57 percent of shoppers claimed that they have no problem sharing personal information with brands if it would benefit their shopping experience. Personalization based on the user's previous interest and browsing behavior could frame the customer engagement with a brand. That consequently will result in building loyal users that will benefit your business goals.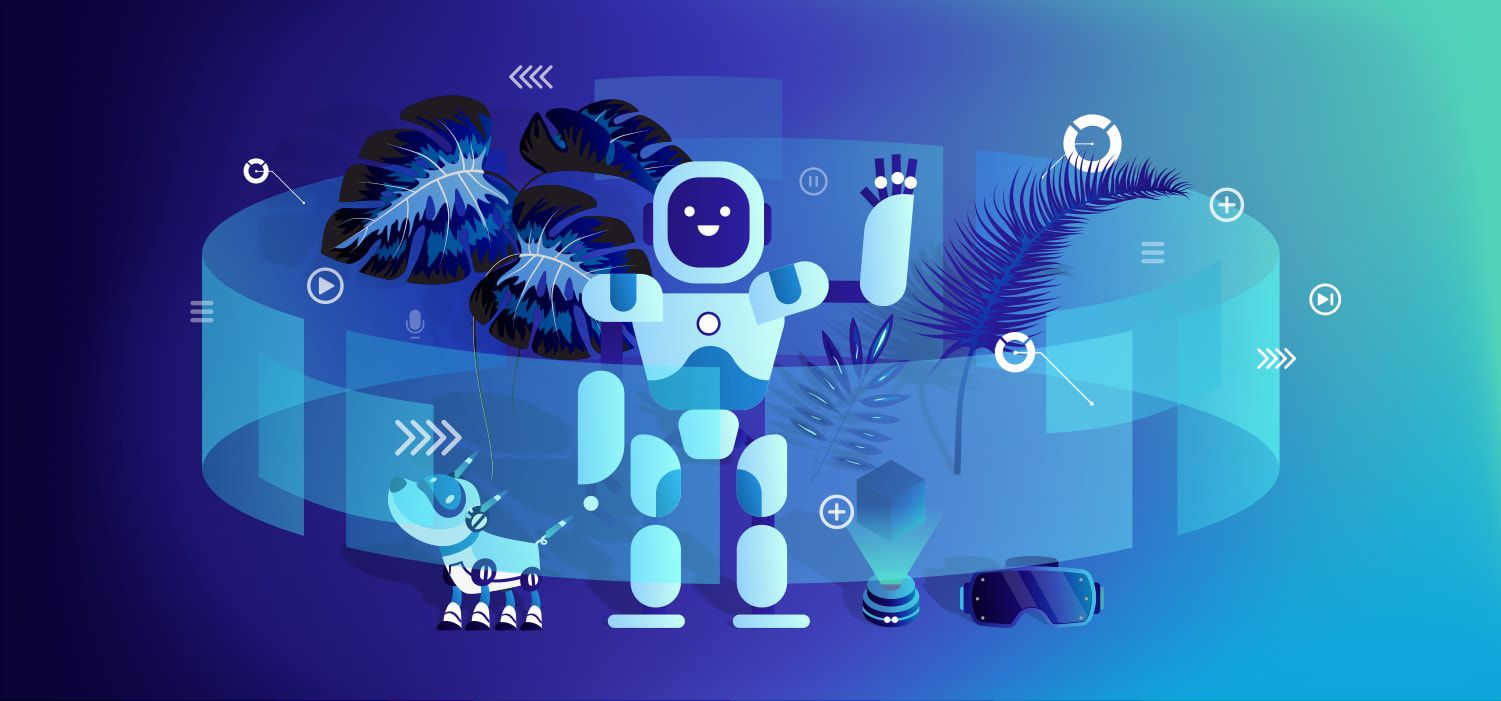 Environmental Impact
It should be a moral norm rather than a trend. Nevertheless, taking into account modern reality the environmental issues became a huge trend in almost all spheres of life. Nowadays, consumers are becoming more aware of the environmental impact of online shopping, particularly around packaging, fashion, and beauty industries. Consumers are noticing when boxes are too large or an excessive amount of packaging is used. Efficient packaging labeled with marketing messages around a company's efforts on waste reduction and reuse is key to winning over consumer consciousness. Moreover, goods are eco-friendly would be another reason why consumers wanted to return precisely to your online store.
AI, Assistants, and Chatbots
It is not a secret that Artificial Intelligence (AI) steadily spreading across all spheres of life, from science to education, from the governmental sector to the business sector. eCommerce is no different. In fact, the rise of conversation AI (in other words chatbots) is one of the most popular trends in 2019. Moreover, it is expected that by 2020 over 85 percent of customer interactions will be managed without a human. Many e-commerce businesses are already using forms of AI to better understand their customers, generate new leads and provide an enhanced customer experience.
This eСommerce trend provides massive value to busy consumers who demand immediate answers, regardless of the time of day or the platform they choose to contact a company. AI allows eCommerce businesses to support customers on all platforms simultaneously. In addition to answering common customer questions, messenger bots are also able to facilitate the buying process for online shoppers.
Actually, robots such as chatbots and AI designed to enhance a customer's overall shopping experience. AI assistants can handle a number of tasks typically assigned to a human, for example handling inquiries. For instance, chatbots can fulfill a number of customer service needs, from answering questions about a product to discussing a complaint. AI and chatbots also learn from customer conversations and evolve to better assist in a user's personalized eCommerce experience. Consequently, you will have more time to think about other business related things, while these digital assistants could carry out specific processes dealing with customers.
Payment options
It is required to have one way to accept payments, however, in the competitive online marketplace, having multiple ones could put you at an advantage. It is suggested to have several online payment methods. You may choose PayPal, Amazon pay, Google Pay, Apple Pay, Stripe, etc. In addition, there a few payment trends that you can incorporate into your eCommerce business. For example:
Multi-channel selling - give your customers the flexibility to complete their purchase from any device (including their smartphones), regardless of where they initially started the checkout process from.

Try to Implement subscription model - moving to a recurring billing model instead of a one-time sales model has positive implications for both business and consumers by: opening up additional customers segments who may have initially been hesitant to subscribe because of high upfront investment, promoting growth with more consistent revenue streams and increasing customer retention through hassle-free billing.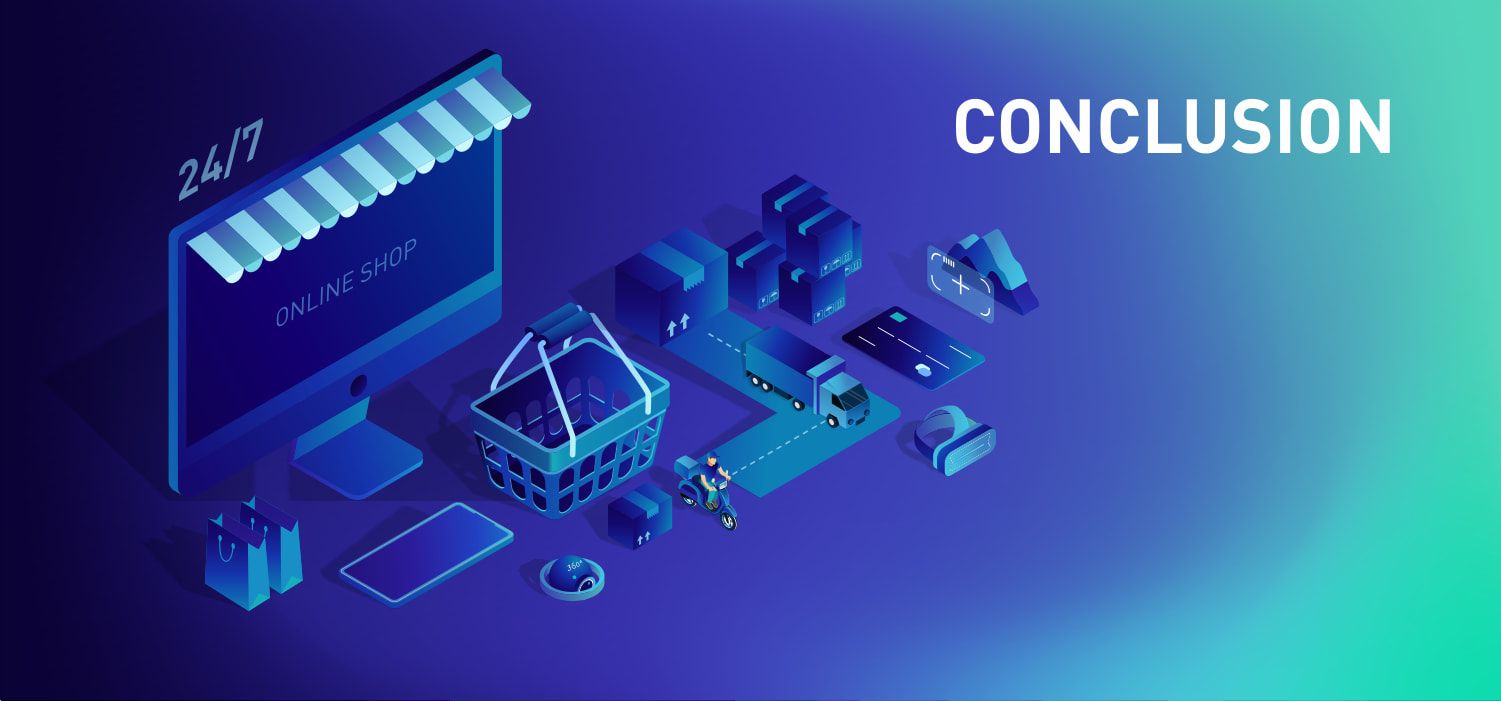 Conclusion
While some trends and its elements may sound futuristic, the pace of the trends we have noted in this article suggests that they will soon be available to the wider consumer base. Both retailers and eCommerce companies need to ensure they are in a position to incorporate these technologies into their everyday customer service experience.
If you have any questions, suggestions or you would like to build your own eCommerce store, feel free to contact us. As a team who specialized in web/mobile app development, design, branding, and business strategy, we will assist you in any inquiry. Let's create a future together!