Business blogs are an excellent way to develop a personal brand as well as achieving specific goals in your business endeavor. According to the recent statistics around 71% of consumers feel positive about a company after reading its blog, while approximately 80% learn about a company's approach through the blog posts. In that case, content development is one of the many types of marketing strategies that shows you how to build a brand effectively.
From a personal perspective, we can say that blogging is an affordable way to promote your company's values and maintain a personal brand statement. With the right approach, a business blog shows your company as an innovator in the industry. Moreover, the company's blog is the predominant tool to frame the content marketing strategy, which helps:
Driving web traffic;

Converting traffic into leads;

Growing customers and target audience;

Generating revenue.
Additionally, it is a great way to share the experience and practical knowledge of your devs and management team. Such practice allows mutual growth and comes out with new solutions. At 2muchcoffee, we value the unique contribution of our teamwork skills as well as practices that might be helpful for others.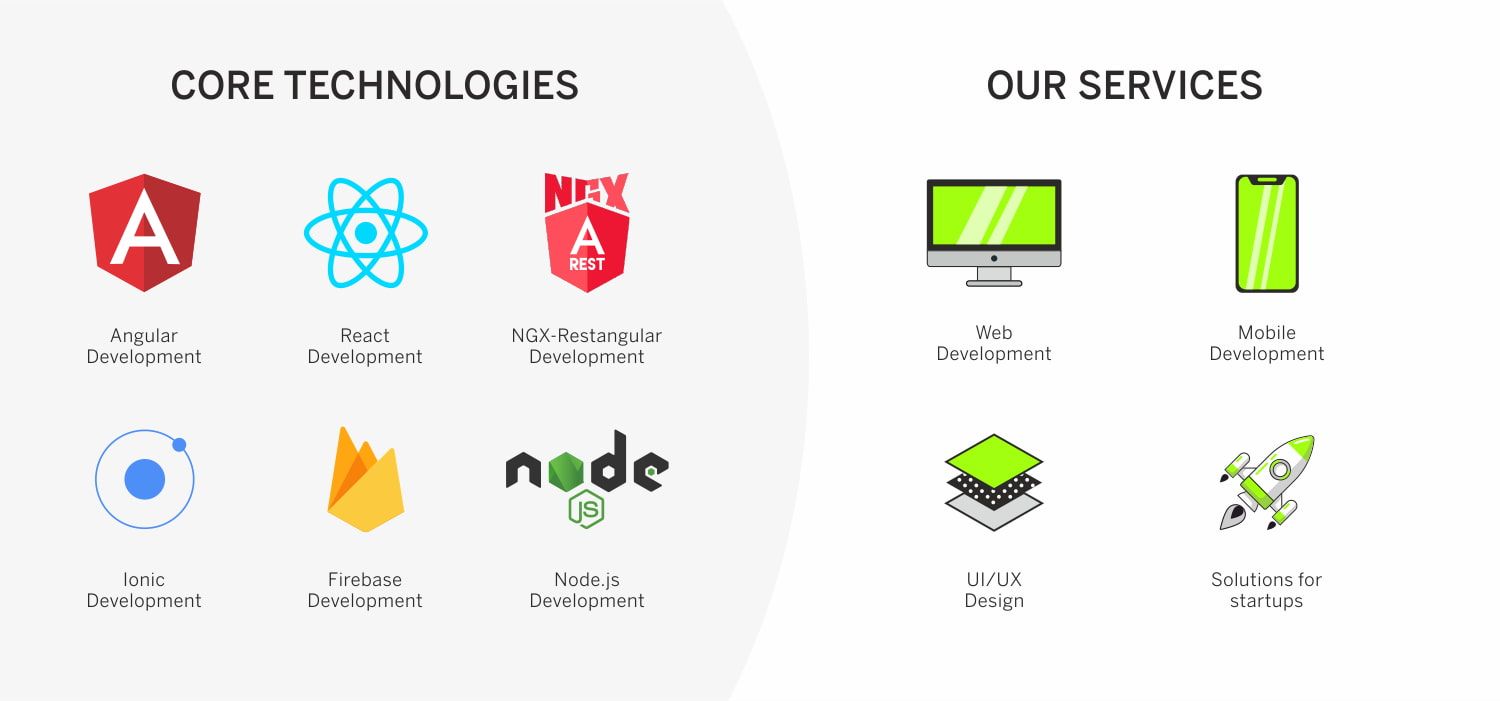 Our Services and Core Technologies
Having the core expertise in web development and mobile app development we provide top-notch products using business verticals like Education, FinTech, Healthcare, Fitness, Lifestyle & Booking platforms. Our portfolio includes projects related to the development of SaaS, B2B, and complex marketplace apps. The combination of high-level tech skills with a clear understanding of business needs allows us to deliver the best solutions while developing successful products to the market in the shortest amount of time.
As an opensource contributor, we understand the importance of sharing the best practices and knowledge with others. That is why we are proud to share our high-level tech expertise through content contribution to other tech blogs. Indeed, it is a unique opportunity to spread the word and invest in the industry of software development.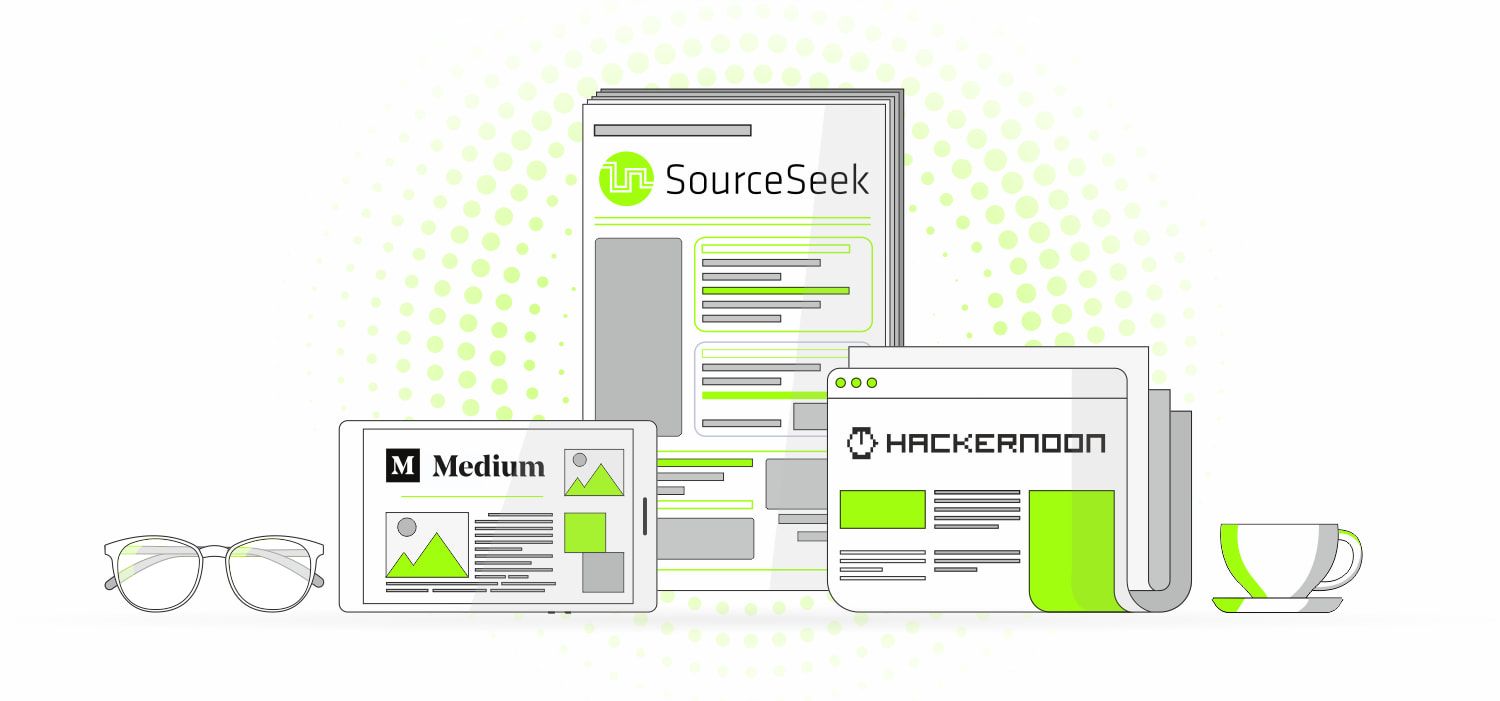 Our Contribution to the other Tech Blogs Content
Hackernoon is an independent tech publication. It includes 7,000+ contributing writers covering technology topics like software development, FinTech, an overview of technology trends. Indeed, it is the best place for tech professionals to publish their opinion articles, to have a tech discussion and share innovative approaches to daily issues.
Having the experience of cooperation with both freelancers, dev teams and clients our team accumulated a lot of practical knowledge dealing with established businesses and startups. That is why we wanted to share our thoughts with a wide audience. In addition, our purpose was assisting clients and product owners with the most crucial question like whether to hire a freelancer or the development company for your next project development.
Our article "Freelancer vs Web Development Company: what to choose?" investigates the issue in depth by providing a short plan and checklist for the business owners who about to hire the staff for the new product development. We need to mention that there is no good or bad choice. What is important is to evaluate all the pros and cons of each option and think about what will be the most suitable for you.
SourceSeek is another great source to get to know about the latest discussions about trends, tech discussions, and new solutions in the IT industry. At the same time, it is a blog to share your opinion and personal practice so the readers could benefit from it. Our contribution to the SourceSeek's blog lies in submitting the article "The Challenge of Fixed-Bid Software Projects".
Too often, implementing fixed-bid projects create tension between the dev team and the client, and neither side ends up happy. We shed the light on the reason why is this happening. Discussing the expectations versus reality we were depicting the most common and relevant examples about the fix-bid projects.
It is important to mention, that our profile on Medium as well as 2muchcoffee blog contains the most relevant publications about web and mobile app development, business strategies and branding. Form the articles of How to build a… to weekly news digest and top trends in the industry. We are keeping it relevant to our readers will know the most updated information.
In conclusion, the contribution to other companies' blogs is a proven solution to confirm your level of expertise. In addition, so-called guest blogging is a successful practice of the marketing tactic which along with other instruments will increase the company's online visibility and contribution to the web and mobile app development practice.