It's already summer. Therefore, it is time to travel and collect great emotions during your vacation. However, sometimes the excitement of future trip might be overshadowed because of required planning.
What will be your point of destination? What airlines should you choose? What will be the fastest and the most convenient way to travel there? Where should you stay? What kind of sightseeing would you like to visit? It is a million questions that need to be booked, solved and arranged before you could enjoy your vacation fully and completely.
That is why our team collected the best travel apps for planning your next vacation. All you need to do is to choose the travel app, install it on your smartphone and enjoy the quick decision-making process. Plan your trip without pre-travel anxiety.
All mentioned apps have 4 stars + ratings which mean the effectiveness of the services and users' trust. Without further ado, let's take a look at top 15 travel apps for your upcoming trip planning.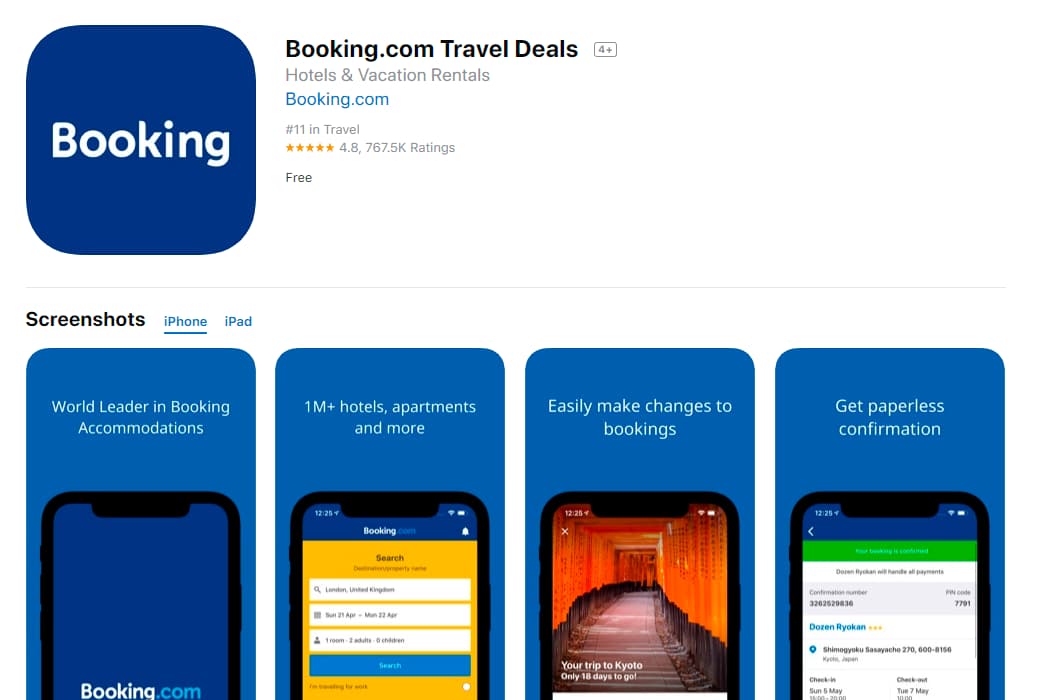 Booking.com Travel Deals
Installs: 100,000,000+
Thousand of people proved the efficiency of the travel app finding a place to stay for your holiday, weekends or business trip. Booking include the wide range of hotels, vacation rentals and apartments all over the world. You can search by city or landmark, hotel name or nearby places to go or visit. The app use different filters, so you can focus on price, review score, location, etc.
Download from Google Play and App Store.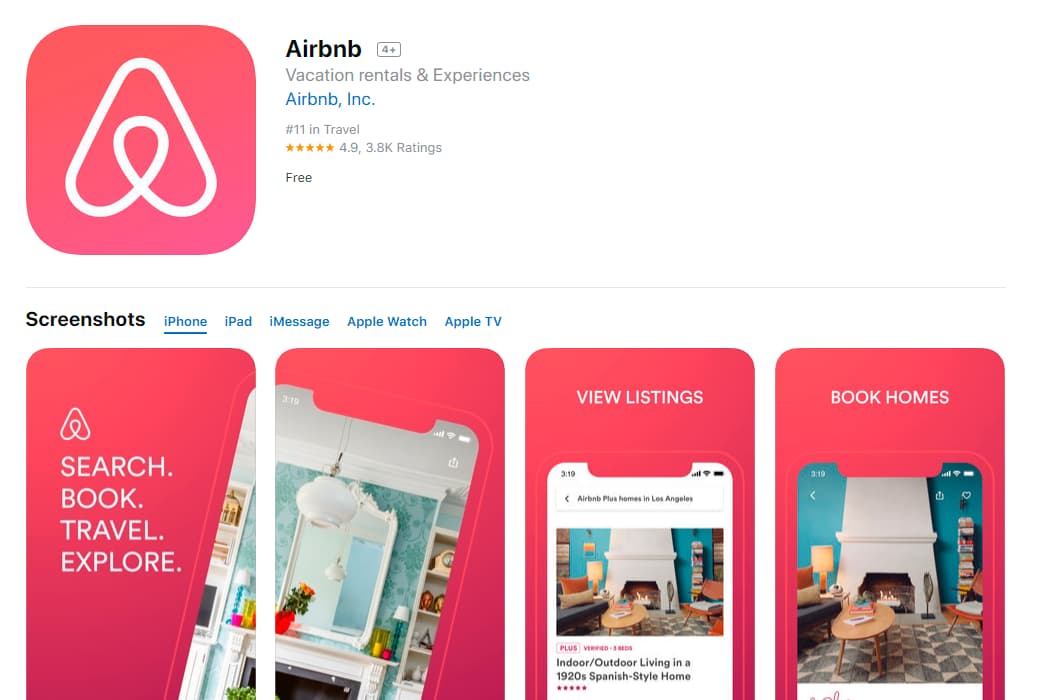 Airbnb
Installs: 50,000,000+
Airbnb connects travelers with people who have rooms, apartments, homes, and other unique accommodations to rent (including tree houses, trailers, and boats). Whether you need a short-term vacation spot or a month-long stay, Airbnb has options all around the world. In some locations, the site also sells tours, classes, workshops, and excursions. In some areas, it can help you book a restaurant reservation.
Download from Google Play and App Store.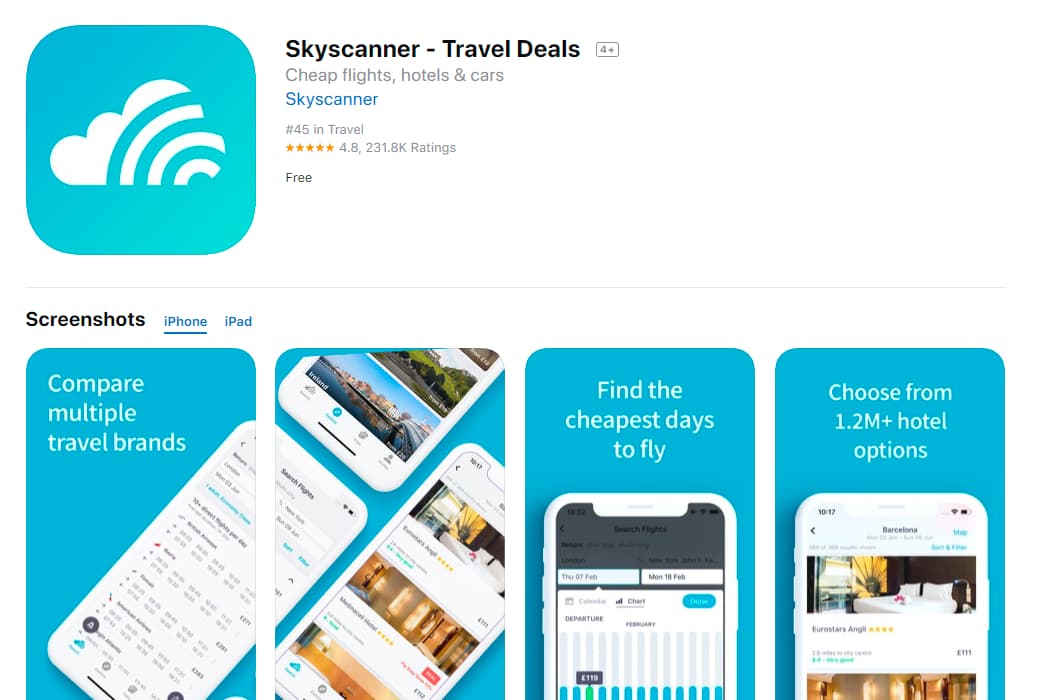 Skyscanner
Installs: 10,000,000+
This travel planner app will help you to compare the prices of flights, hotels and car rental to choose the best deals. Installing the app you can search, compare and choose the cheapest months and dates to fly, get the right accommodation (including hotels, resorts, apartments and hostels all over the world) or simply find rooms near your current location.
Download from Google Play and App Store.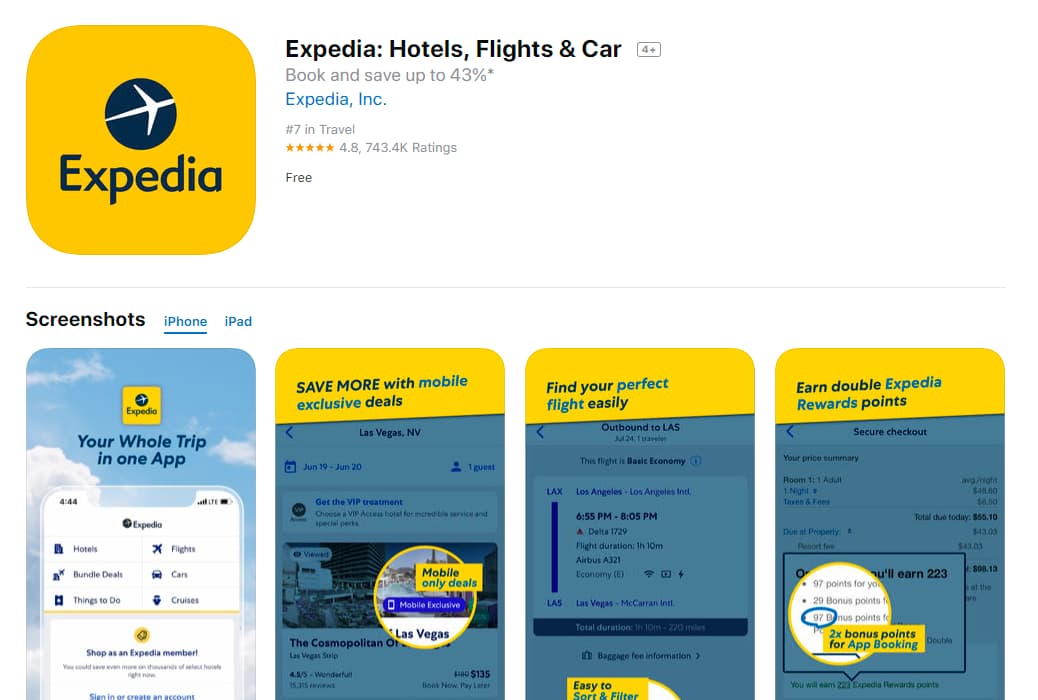 Expedia
Installs: 10,000,000+
Another trip planner app that will help you to get the best dealsaving on hotels, flights, cars, etc. Book your hotels, flights, rental cars and things to do during your vacation. Receive alerts for flight delays, hotel check-out times and more, view upcoming trip details, hotel address information and get maps for directions, share itineraries with family and friends via email or text messages.
Download from Google Play and App Store.
Hopper
Installs: 10,000,000+
Hopper will be your personal travel assistant in terms of booking flights. The app tracks flight prices and gives you periodic updates on whether you should buy now or wait. What makes this travel app valuable is its level of detail. For example, it doesn't just tell you to wait to buy your ticket, but gives you a date when the price will likely rise. Hopper features the major airlines in the US, Canada and around the world such as American Airlines, United Airlines, JetBlue, Alaska Airlines, Air Canada, Frontier, Spirit Airlines, Hawaiian Airlines, Air Transat, WestJet, British Airways, Air France, Lufthansa, KLM & many more.
Download from Google Play and App Store.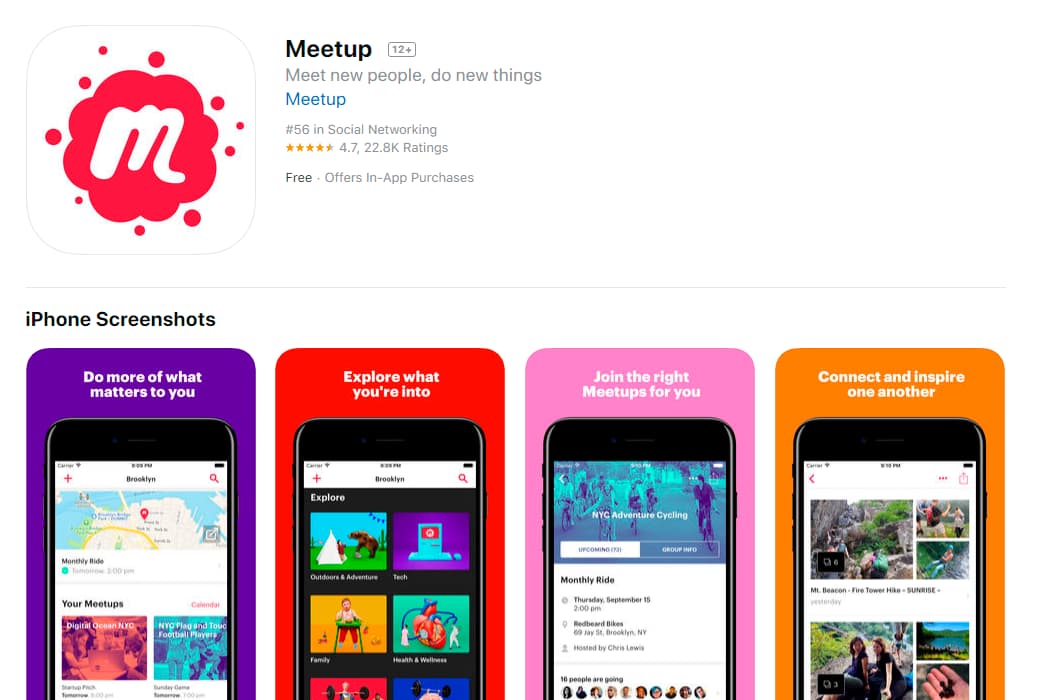 Meetup
Installs: 10,000,000+
Discover local events and activities so you can meet new people and try new things. The app allows you to explore the city and get out of your comfort zone by participating in the events hosted by locals. You can get matched with events based on your personal interests, from movielovers to free yoga class.
Download from Google Play and App Store.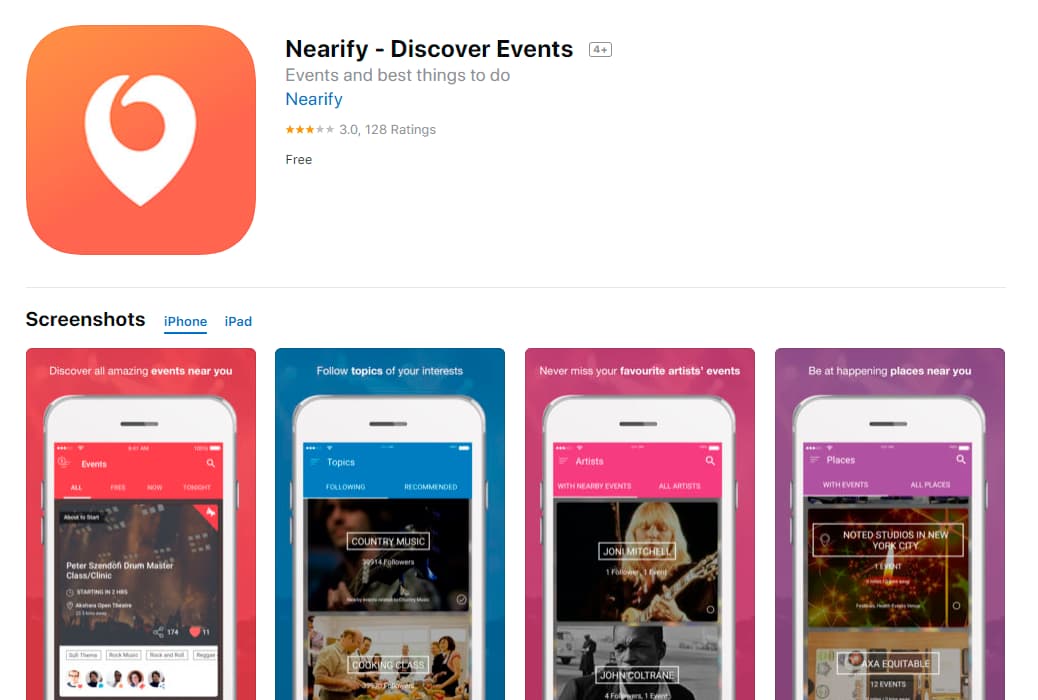 Nearify
Installs: 10,000,000+
The great way to spend a vacation is to attend as many events as possible. Nearify is the best option to discover new and fun things to do during your vacation. The app recommends every day personalized list of events at the location of your choice. You can plan your free time ahead following the trending events for the weekend, weekdays and upcoming holidays. The app focuses on the wide range of festivals, gigs, concerts, shows, classes and many other fun activities.
Download from Google Play and App Store.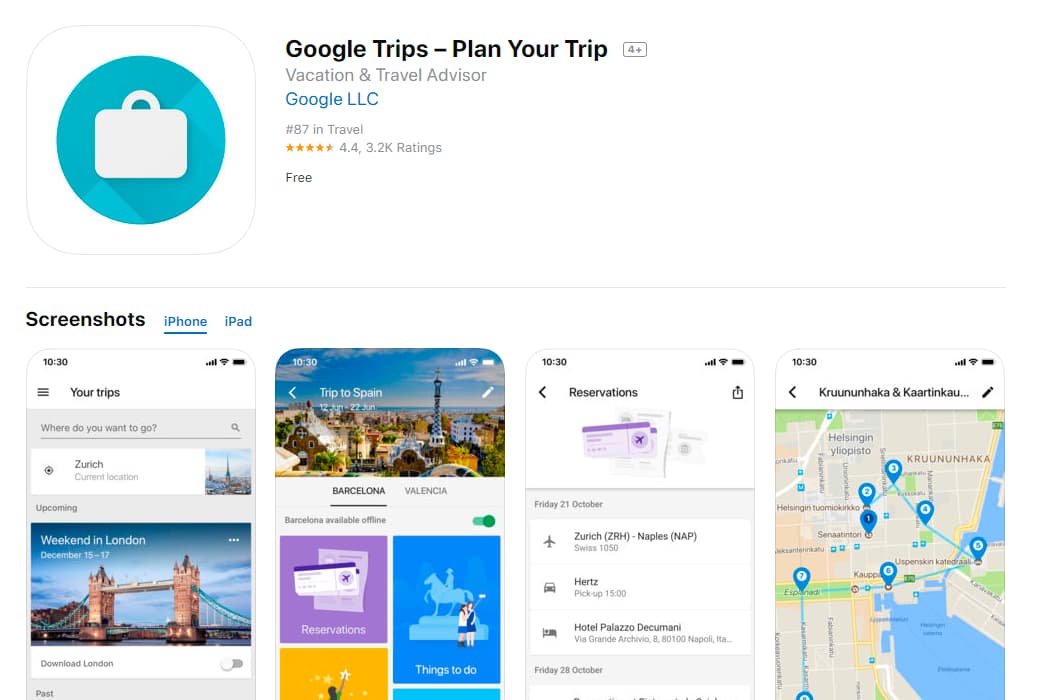 Google Trips
Installs: 5,000,000+
The Google trips incorporate the best features of other google products (such as Maps, Calendar, Gmail) to form an ultimate travel pack. The app is available offline. Therefore, based on the places you have added in Maps, the app suggests you to visit specific websites while there. Or based on flight information you've saved in Calendar, Google Trips can guess where you're going and when.It has other suggestions, too, with maps, information, and photos.
Download from Google Play and App Store.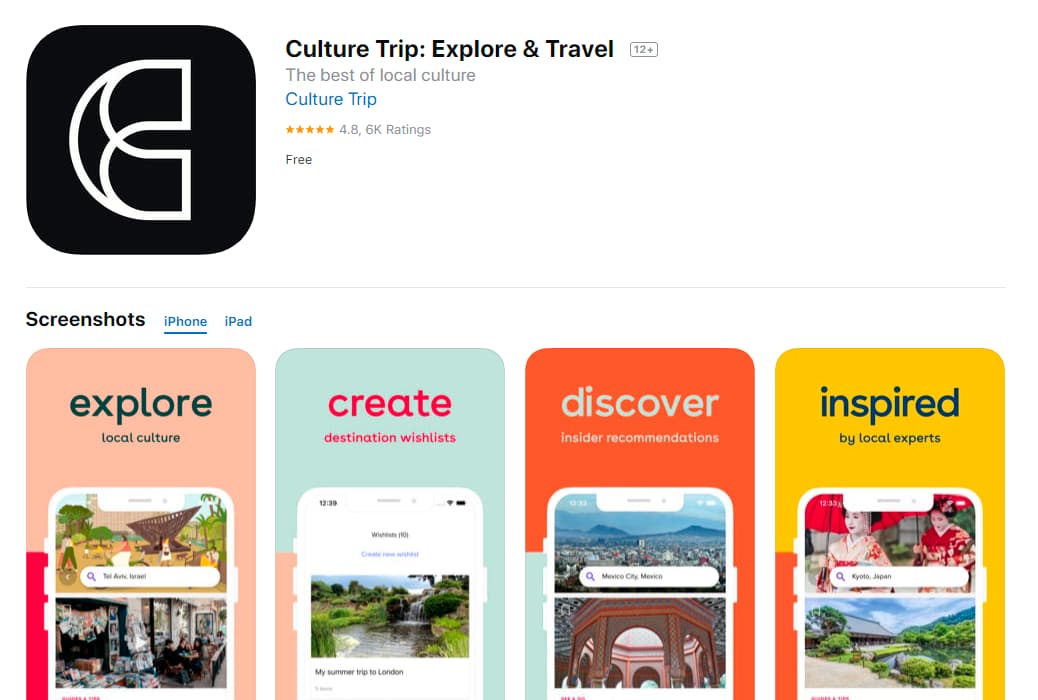 Culture Trip: Explore & Travel
Installs: 1,000,000+
If you want to experience the new culture at its fullest, this app is for you. Explore new places, cuisine and cultural extravaganza! The travel app provides recommendations for every state in the world and suggests restaurants/bars to eat, places to visit and things to do. Unique and informative perspectives curated and written by locals.
Download from Google Play and App Store.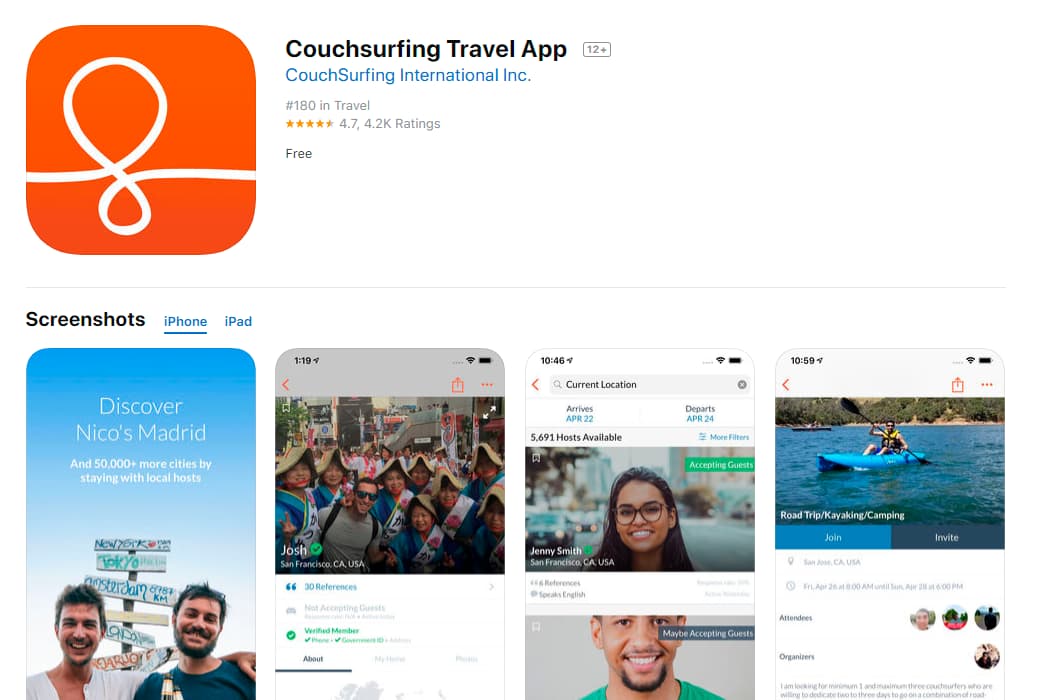 Couchsurfing Travel App
Installs: 1,000,000+
It is a great opportunity to be hosted by locals and discover the cultural traditions from different perspective. Install the app, sign in and type your next destination. The app will find the most suitable options for you, so you could contact the locals. In addition, this is a great chance to travel with minimum expenses.
Download from Google Play and App Store.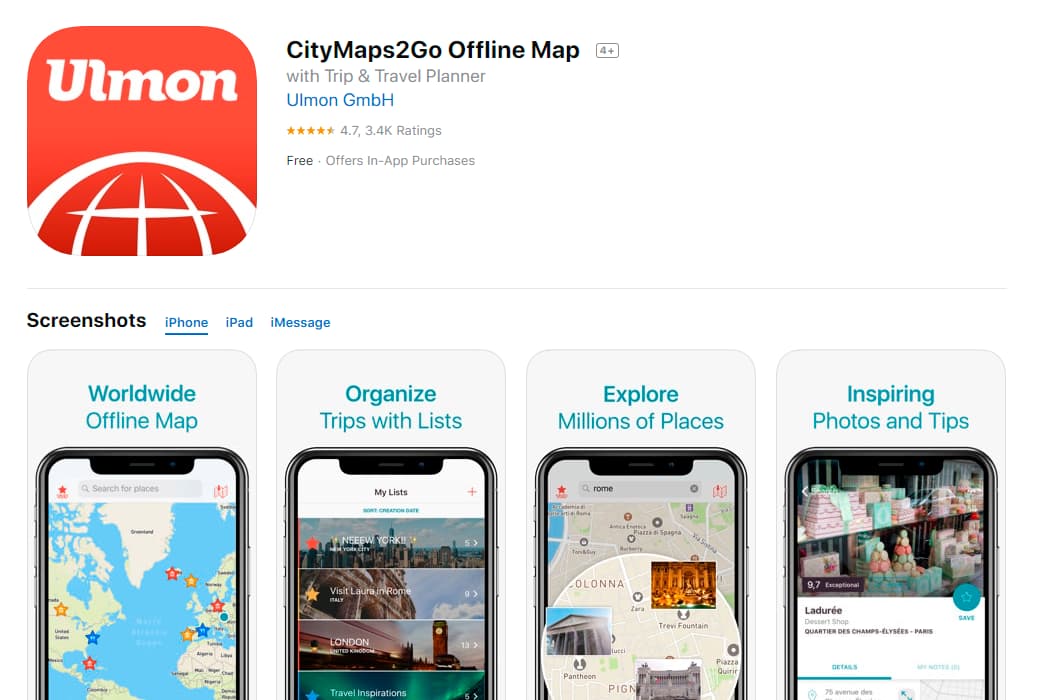 CityMaps2Go Offline Map
Installs: 1,000,000+
It is a user-friendly offline travel guide and companion. The app allows access offline to the widest range of popular attractions along with insider tips. Virtual and detailed maps will help you to find restaurants, hotels, streets, museums and art galleries as well as other sightseeing.
Download from Google Play and App Store.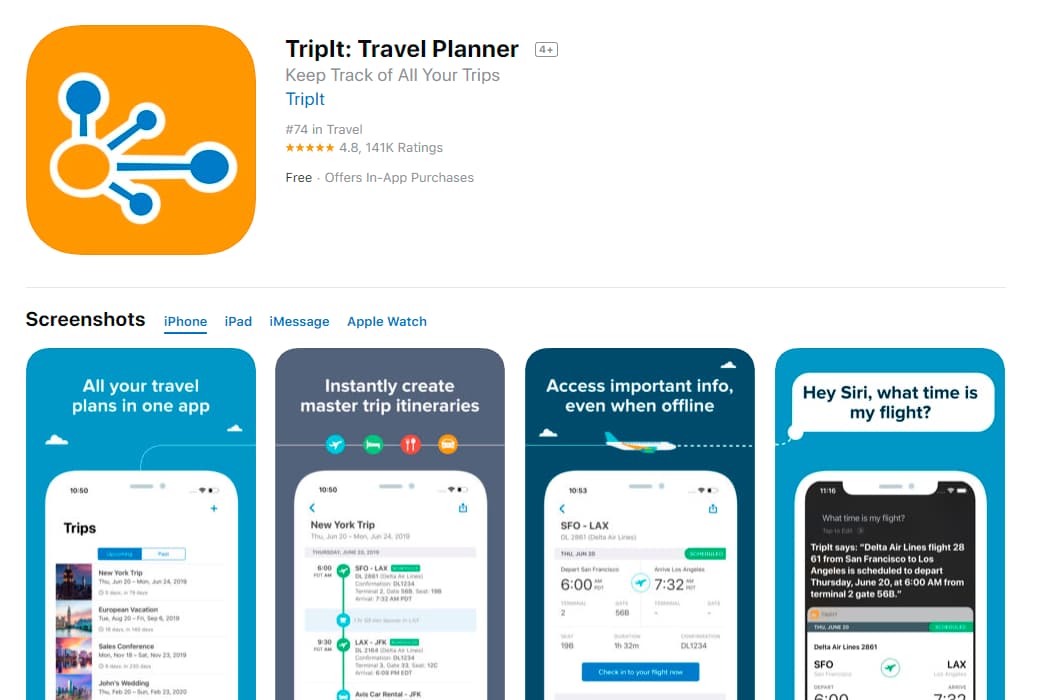 TripIt
Installs: 1,000,000+
TripIt connects automatically compiles travel information into one itinerary, based on confirmation messages you receive via email after you book something. The app finds the important details for flights, hotels, rental car reservations, and even restaurant bookings, then collates them in order. If you worry about not having all your details in one place, TripIt is a wonderful travel organizer.
Download from Google Play and App Store.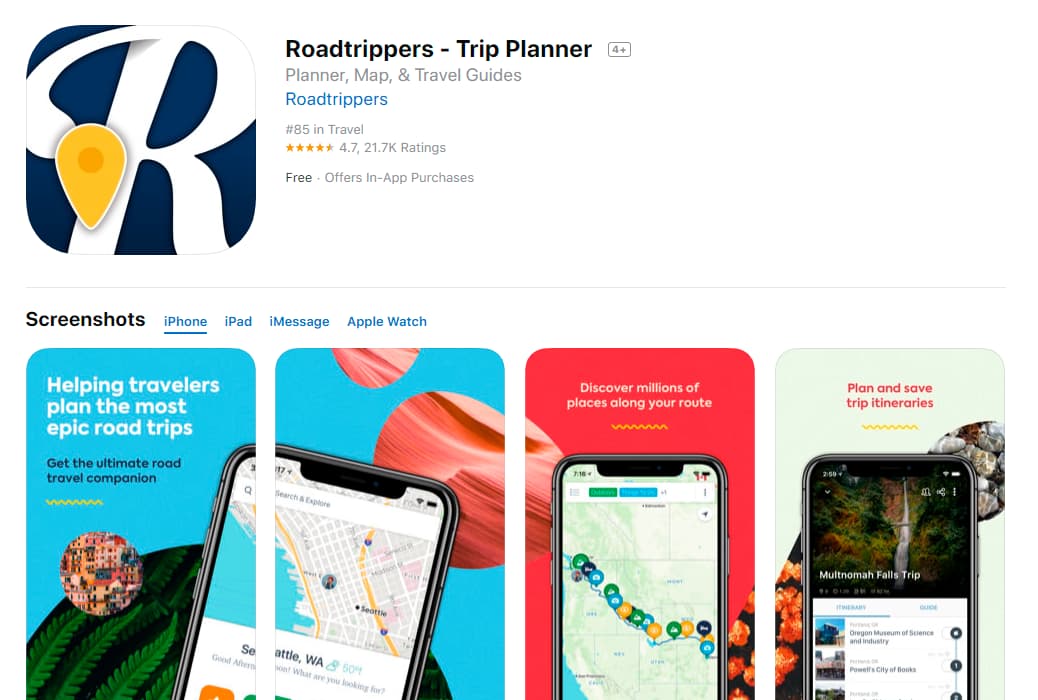 Roadtrippers
Installs: 500,000+
Tell Roadtrippers your starting location and destination, dates of travel, and what kinds of things you're interested in finding along the way, and this app will plot your journey for you. The app can find offbeat attractions, restaurants, museums, amusement parks, campsites, and more. When you find a site you like, just add it to your trip, and Roadtrippers will redraw your travel map accordingly. Note that the app is currently focused on states like USA, Canada, Australia and New Zealand and potentially will expand to other states.
Download from Google Play and App Store.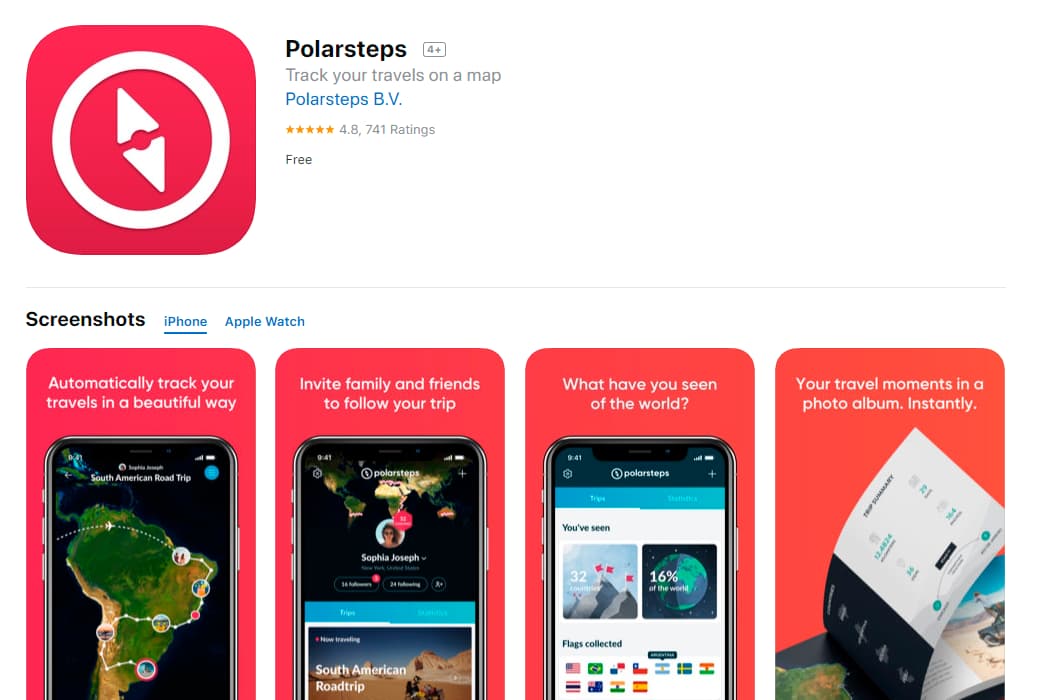 Polarsteps - Travel Tracker
Installs: 500,000+
It is a great app if you want to imprint your travel route and place you have been visited. Polarsteps transfers routes, locations and photos to your personal account, so you have the chance to share your trip on social media. You can easily track your travels, get an instant photo album and even tracking offline.
Download from Google Play and App Store.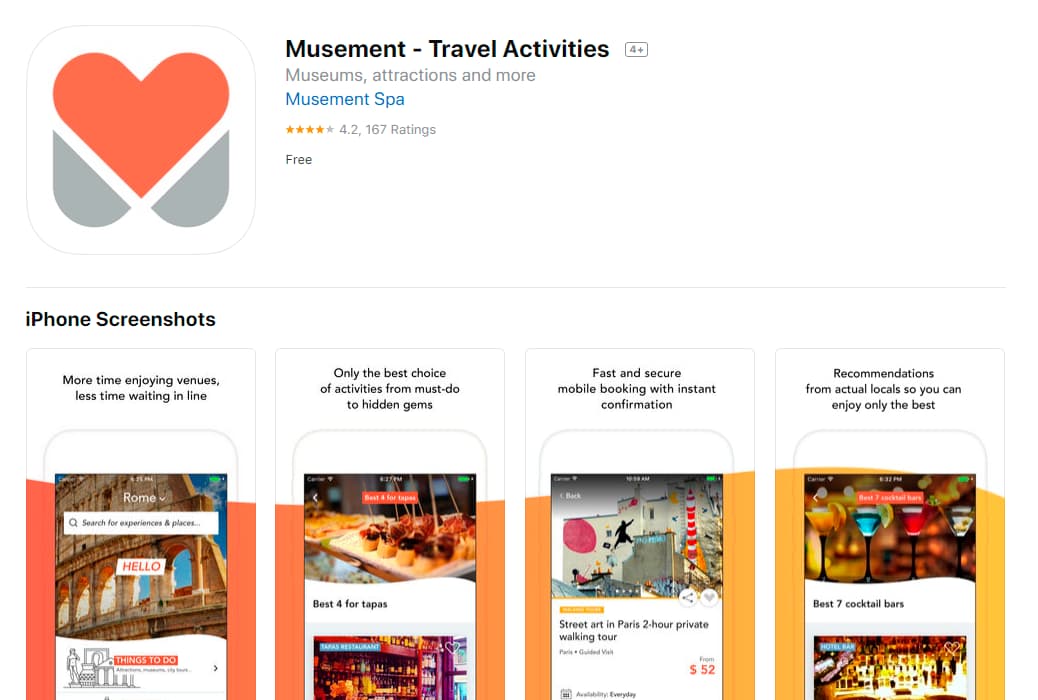 Musement
Installs: 100,000+
Approach your phone as a local city guide with the Musement app. You have the chance to attend local attractions, restaurants, museums, art galleries, concerts, all with only one tap on your phone. Among the most distinctive features are the option skip-the-line and priority tickets which allow you to spend less time waiting in lines and more time inside. Competitive prices and exclusive discounts for some venues.
Download from Google Play and App Store.
Conclusion
On a daily basis, we face some challenges while planning our trips following leisure or business purposes. Therefore, in order not to overshadow the excitement of the future trip, our team collected the best 15 travel apps for your upcoming trip planning. From the wide range of travel apps, we choose the most user-friendly and the highest rating apps.
Whether you would like to find a place to stay, or the cheapest flights, or probably you would like to know more about what to do in the new city and socialize with locals - you can get all of that by using the right app. Travel apps give you a unique opportunity to dive into the world of cultural diversity and new experience!
Thinking about your own fitness mobile application which could bring greater value than already existing apps? Contact our team and we will guide you thought the way starting from initial idea to live product. We always ready indeed valuable products, should it be yours?