The mobile app development allows you to frame your workout routine as it has never before. While going to the gym or running in the park, it is better to have a personal coach on your smartphone.
Our team picked up the best mobile apps for running. Convenient and user-friendly apps will guide you through the whole activity. In addition, you will be able to track your running activity, calories, personal goals, etc. Mobile apps can significantly shape your workout routine. All you need to do is to choose which app to use.
All mentioned apps are iOS and Android running apps. In addition, we include in the list only free of charge apps. Just choose the best app and enjoy your workout!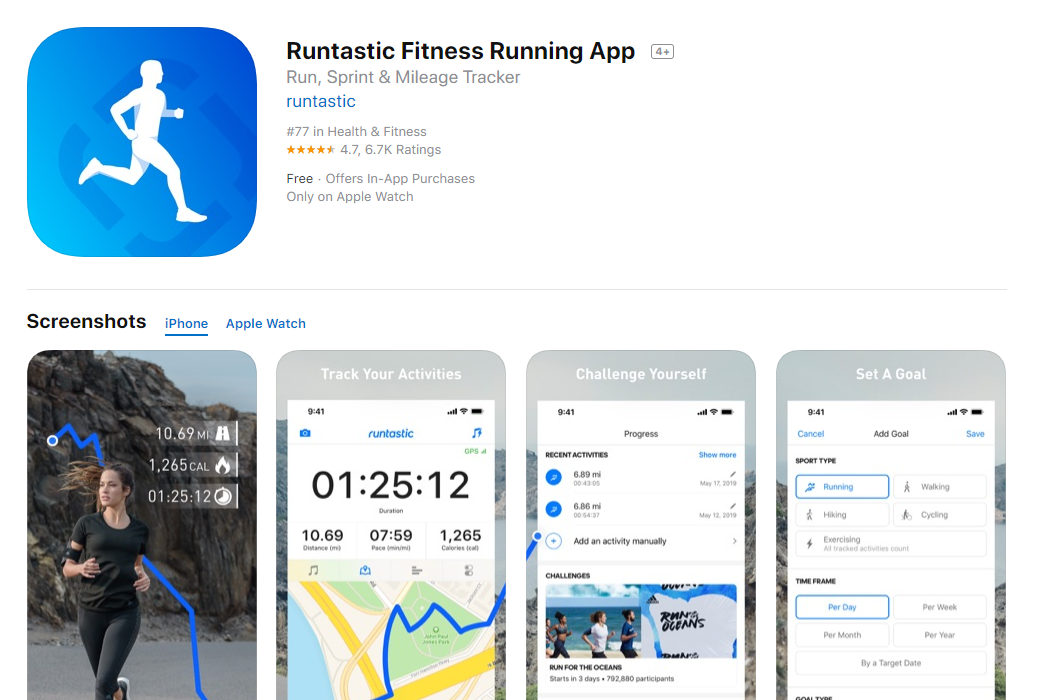 Runtastic Running App: Fitness, Jog & Run Tracker
This app helps you to track your activities, such as distance, time, speed, elevation, calories burned and many others. Get trained guidance and audio feedback from a Voice Coach, monitor your running statistics to analyze your exercise patterns. You can set fitness goals and challenges to boost your motivation and achieve personal health goals. You can have Runtastic Premium Membership in case you want to get access to more features.
Download from Google Play and App Store.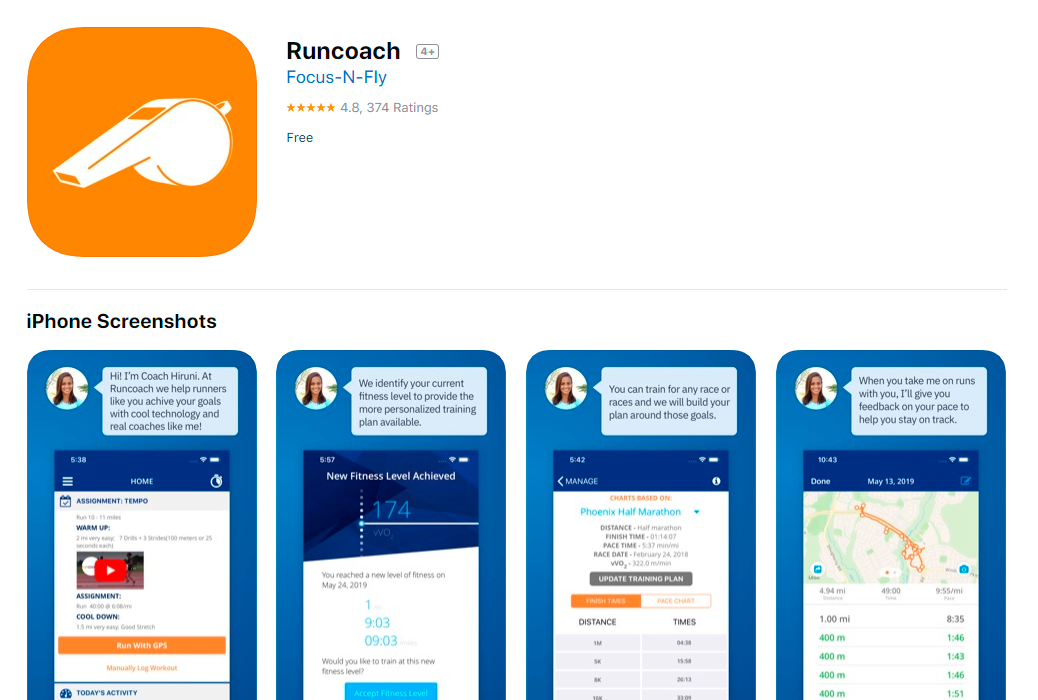 Runcoach
Runcoach is the modern online training system on the market. The app combines the mix of modern technologies and real coach experience in order to provide highly personalized guidance. Update your workout routine to your goals, sync with your favorite tracking service, get rewards for achieving your goals and much more.
Download from Google Play and App Store.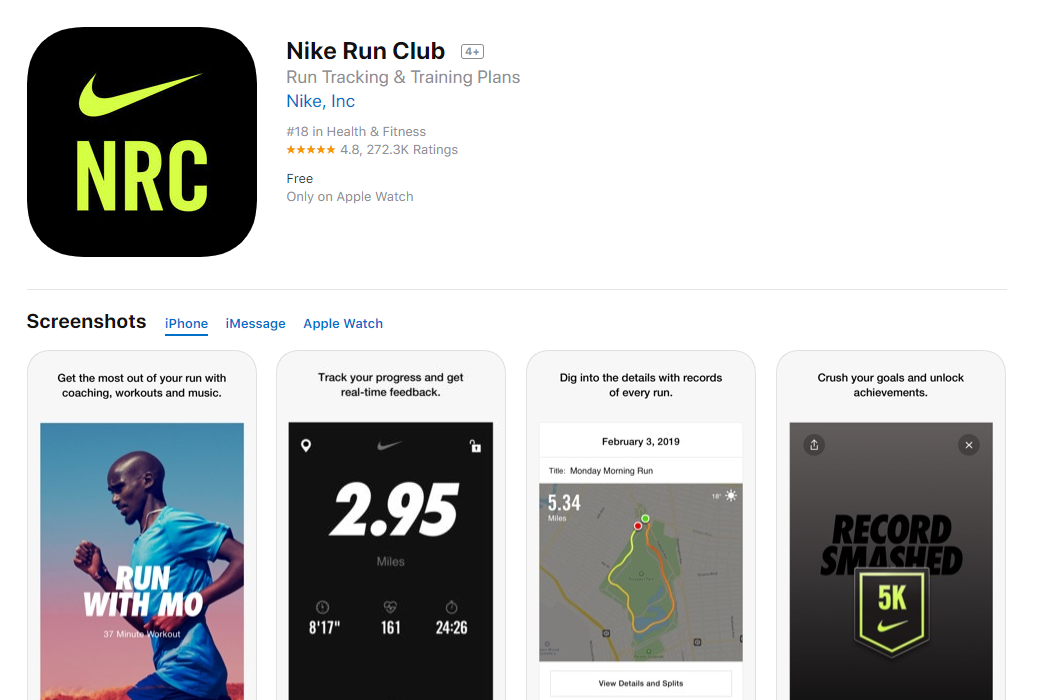 Nike Run Club
Specifically engineered for runners, the app goes beyond the basic tracking model. It has tools you need to run better, faster and more effective. Including GPS run tracker, audio-guided runs, custom distance challenges and customize coach plans this app is everything you need to experience a truly effective run session.
Download from Google Play and App Store.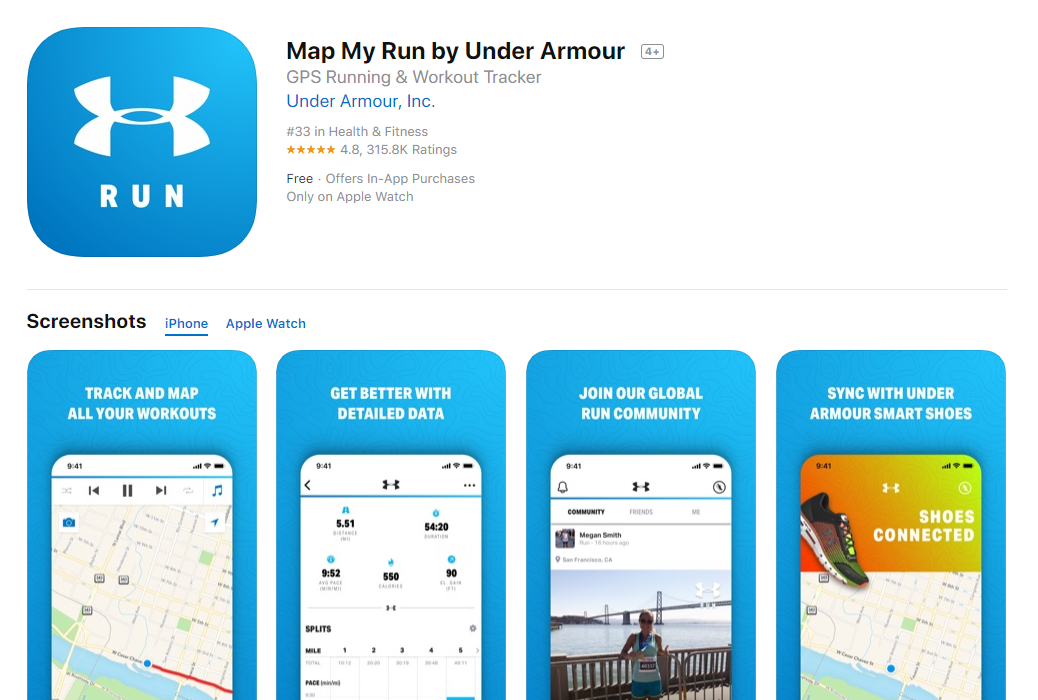 MapMyRun
Not sure where to run? Choose from one of more than 70 million routes on MapMyRun, Under Armour's comprehensive tracker that records distance, pace, elevation, calories burned, and more. It integrates with a variety of major wearable trackers, as well as the My Fitness Pal app, so you can sync your diet and exercise info together for a clearer picture of your health.
Download from Google Play and App Store.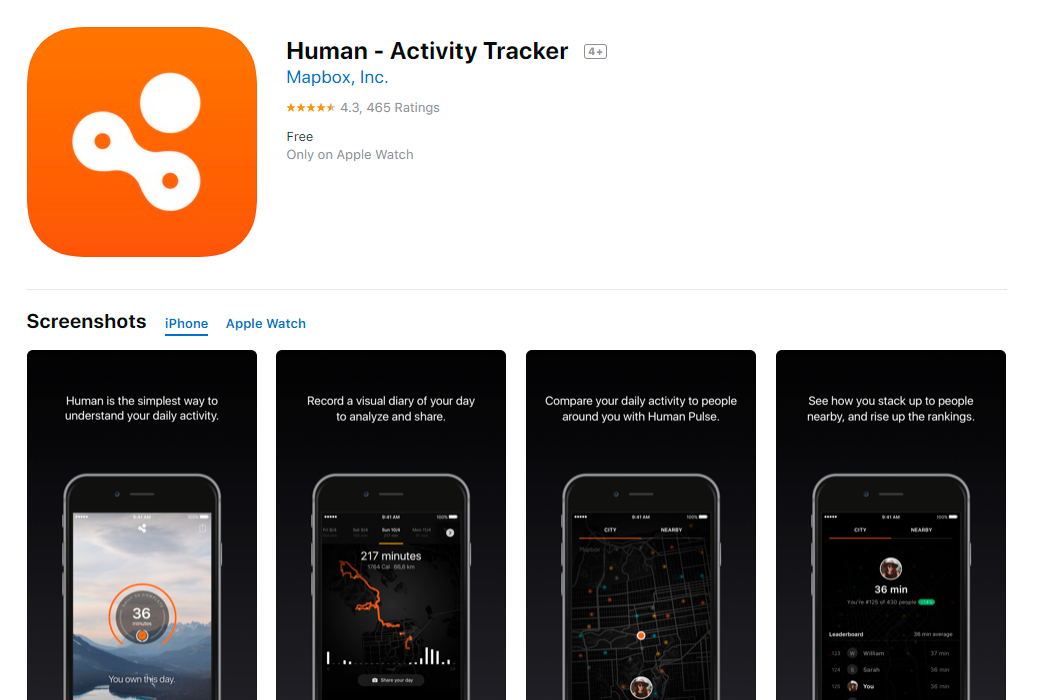 Human
If you are looking for an app to track your activity - this app is for you. An advanced activity tracker allows you to track the all-day activity, such as running, cycling, walking, etc. Unlike a step counter, the run tracker picks up activities of a minute or more and focus on outdoor activity by mapping on the interactive map.
Download from Google Play and App Store.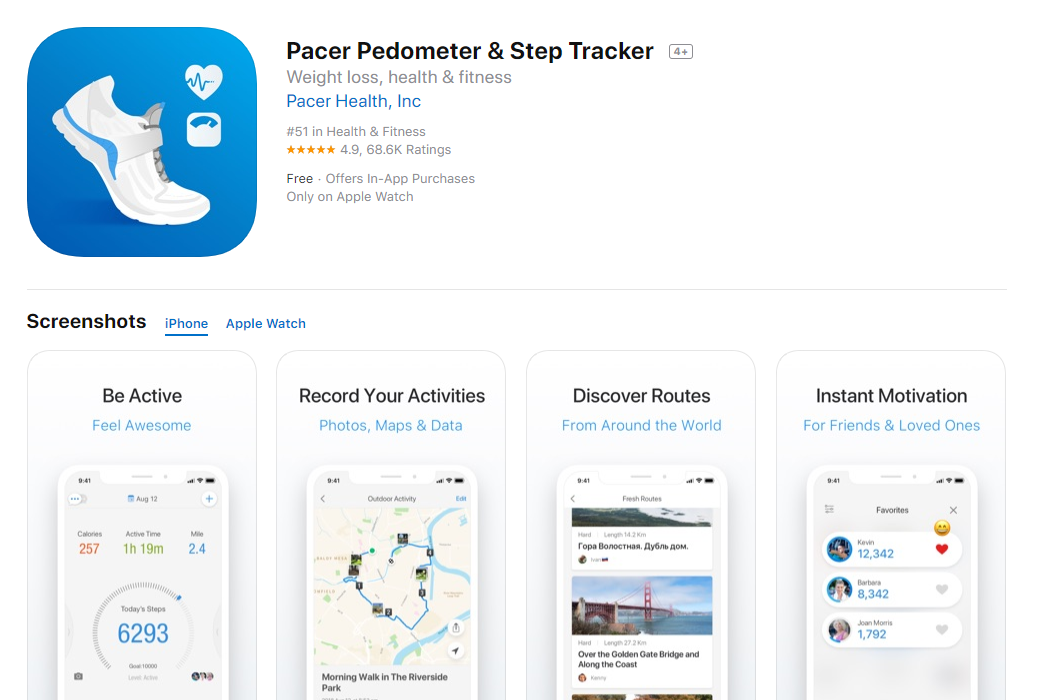 Pacer
In case, you are not able to perform the running routine at the moment, the Pacer will be your answer. Still pacing will be the great supplement of the running. Just download the app, open it and start walking. The counter app will track your steps automatically if your phone is with you.
Download from Google Play and App Store.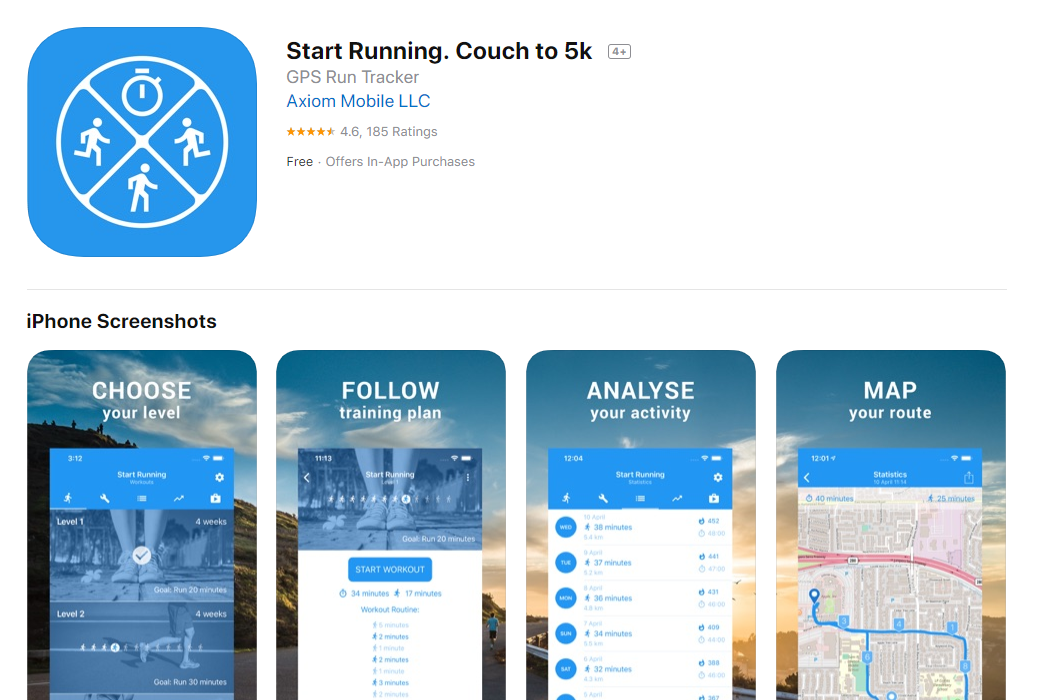 Start Running. Couch to 5K
Do you have an aim to run 5k, but don't know where to start? This app is your solution. 4 levels of training sessions, custom workouts, accurate built-in pedometer, calorie burnt counter, detailed statistics and easy charts with your past and current achievements. Smart Running delivers everything you should expect from such jogging tracker and personal coach apps.
Download from Google Play and App Store.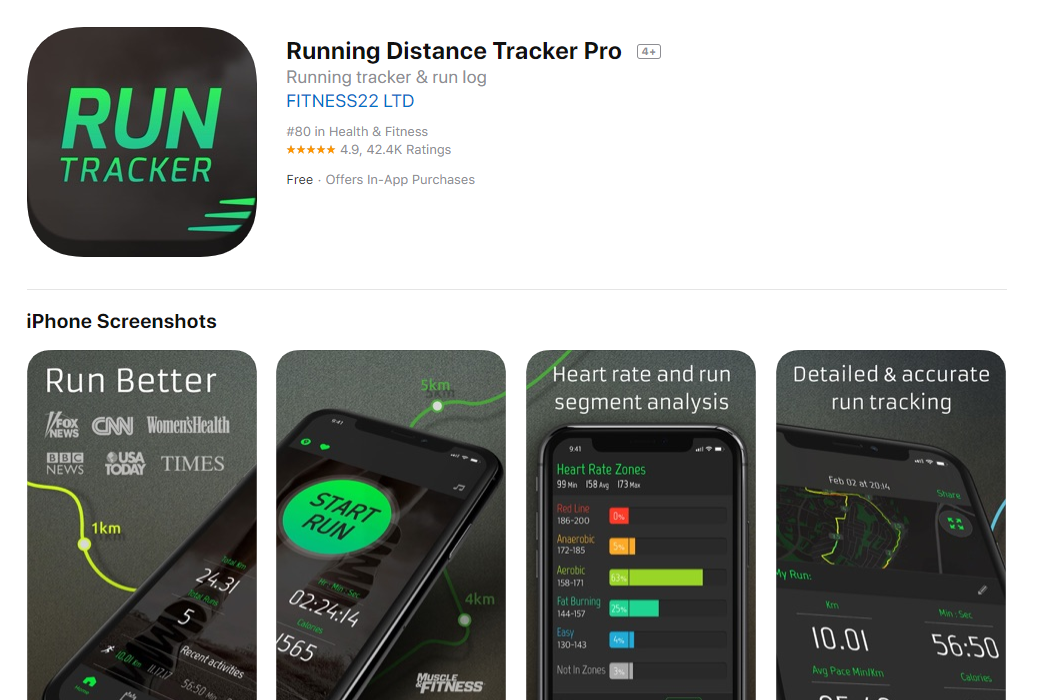 Running Distance Tracker +
This is the perfect tool if you want to track the distance, pace, calories and much more. The accurate running distance and time tracker along with the simple interface will catch your attention with no time. The main features include running GPS with maps and running routes, calories spent table, voice feedback as well as a music player access.
Download from Google Play and App Store.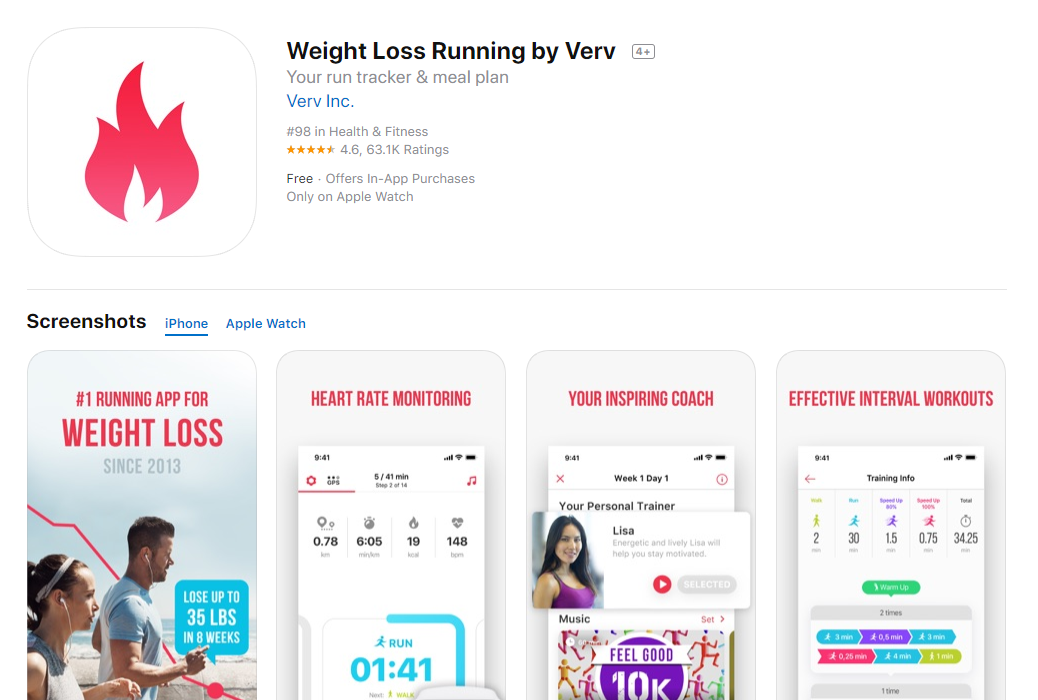 Weight Loss Running by Verv
The app provides you with a unique weight loss plan, a mix of effective interval running, jogging, walking and sprints. Among the main features are different levels from beginners to advanced, multiple training plans, meal plans, and hydration as well as fitness motivation. It is a great tool if your purpose to achieve not only good health but a perfect body in the shortest amount of time.
Download from Google Play and App Store.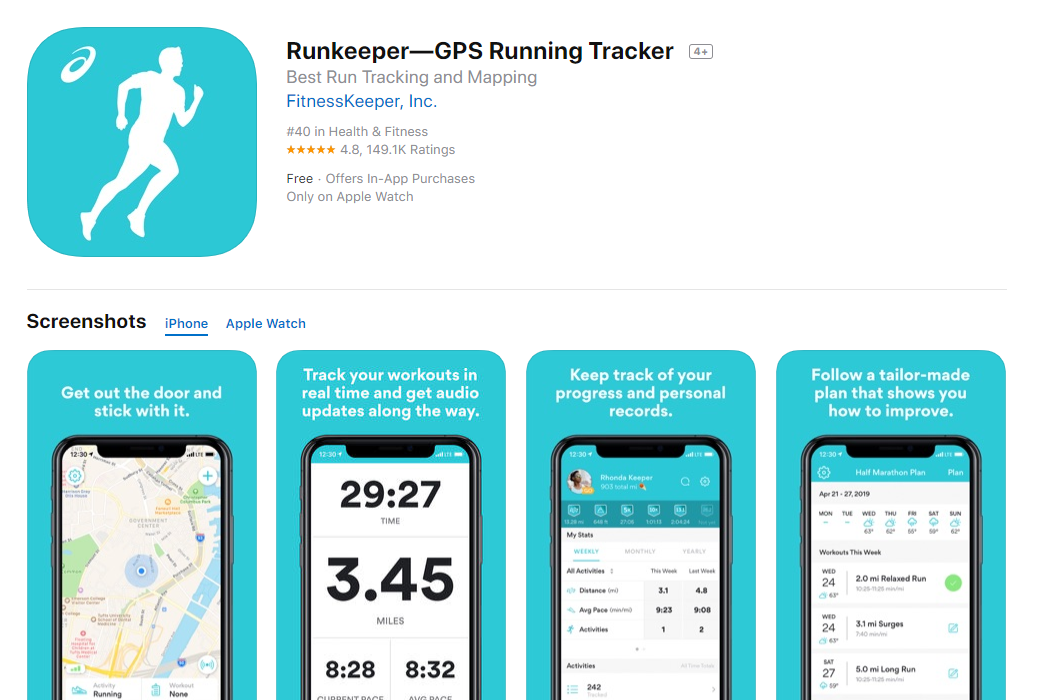 Runkeeper
Track exercise, set goals, sweat, and see progress along the way. Whether you're working your way up to tracking a 5K goal or deep into marathon training, use the GPS app trusted by 50 million users and counting. This app is a classical solution for everyone who is keen to run on a daily basis.
Download from Google Play and App Store.
Conclusion
We hope that the article was useful to you. Nowadays, there is a wide range of running apps with multiple features, such as calorie tracking, distance, time, speed tracking, workout routine, voice coach and many others. therefore, it is easy to choose the one that will be perfect personally for you. Download the app and enjoy the running at its fullest capabilities.
Looking for devs to build an app? We are glad to transform your idea into a successful product. Contact our team to get more information on how to build a top-notch FinTech app - the app that could stand out from the wide majority of apps!