Let's say you have your product. What's next? How people will know about it? What is the right place to launch it? You will find answers to these questions and even more while reading the article.
Read our article "You Don't Have to be Superhuman to Launch Your Product Again and Again" to change the way you used to think about the launch.
Nowadays, there are a lot of platforms suggesting to provide a solid basis for your startup launch. But how to choose which is the best one? Check out the following list with the top platforms for a startup to launch the digital product.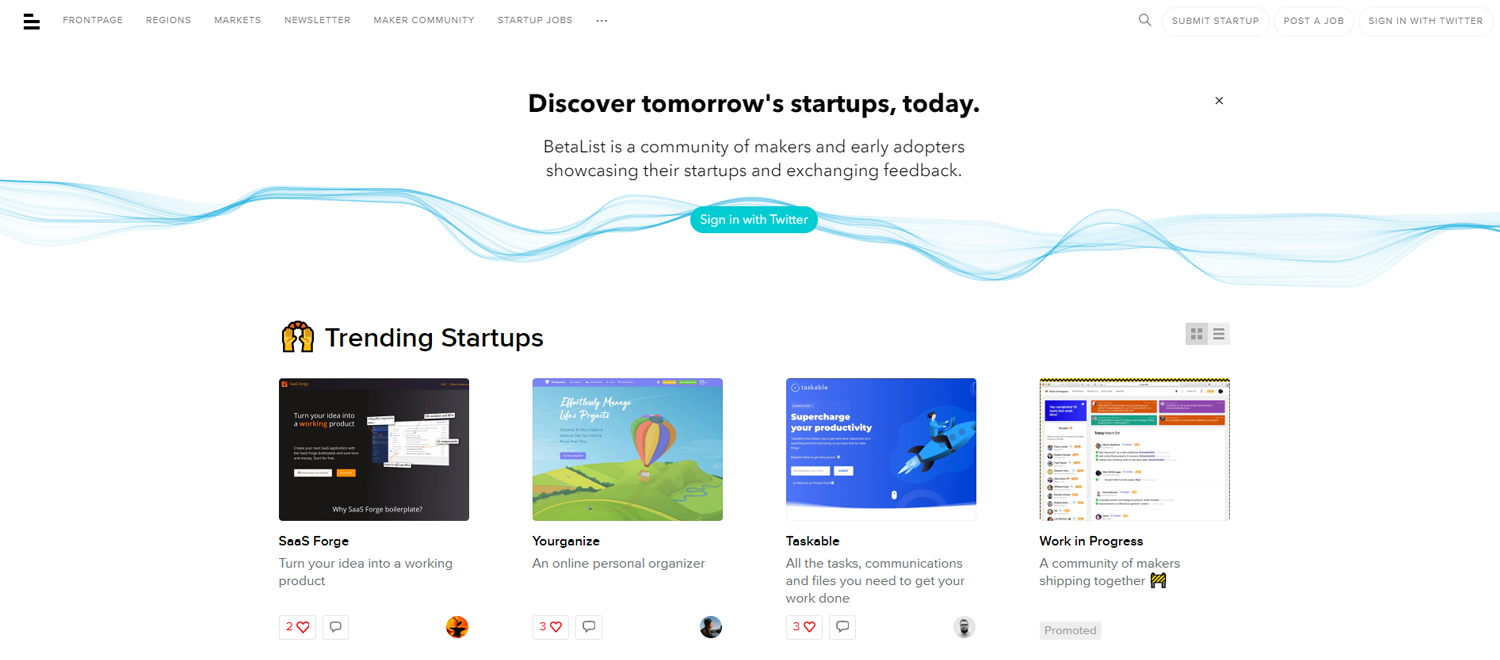 BetaList
Betalist is a community of makers and early adopters showcasing the startups and exchanging feedback. It has been home to featuring some of the world's biggest startups today as we know them before they launched. These include Pinterest, About.me, IFITT, Nuji, Skillshare and many more. It's a great platform that could useful even at the stage of market research since you can browse startups by industry to check out existing small business and come up with a unique idea for your product to stand out. There are both paid and free subscription depending on your needs.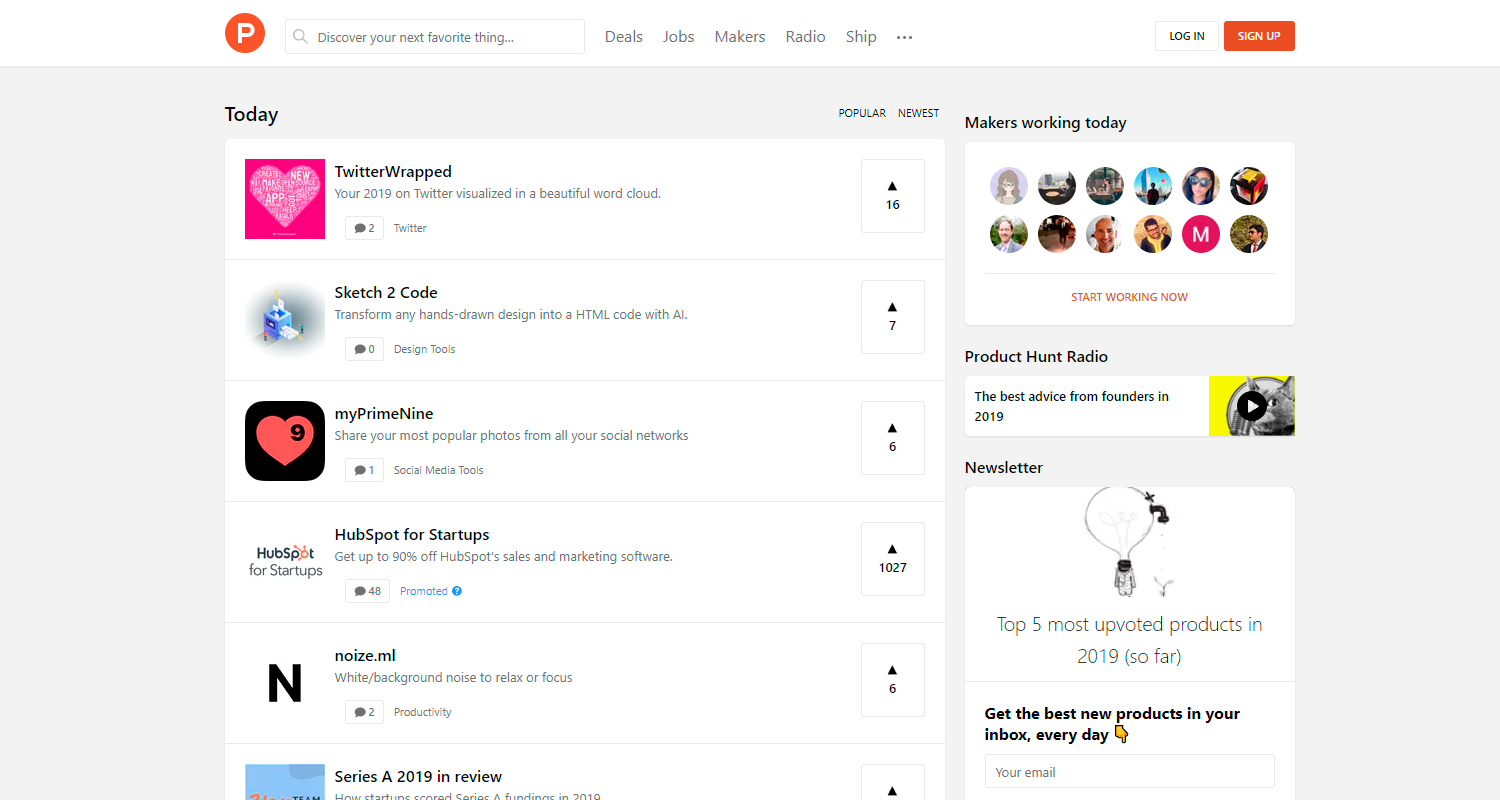 Product Hunt
Product Hunt is a website that lets users share and discover new products. It is a great platform to promote services on technology, games or books, and pretty much everything. It has a voting system that enables your product to rise in the list of the brand new products. The benefits of Product Hunt if something goes viral and can significantly grow your startup very quickly. If you are looking to attract customers who are always in search of newer products, then Product Hunt, which has more than 90k subscribers. The subscription is free.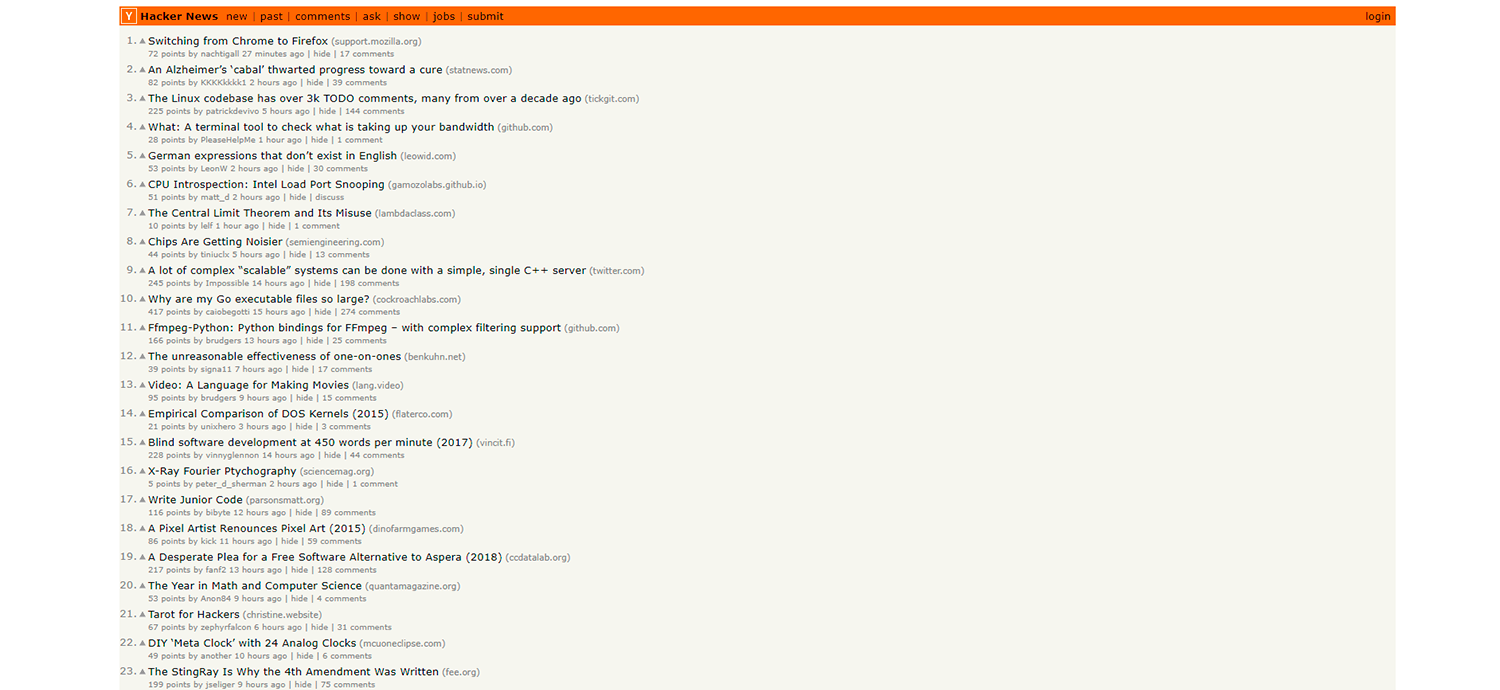 Hacker News
Hacker News is a social news platform with a focus on entrepreneurship and computer science. It is run by Paul Graham's investment fund and startup incubator, Y Combinator. Therefore, it's a great service if you want to target the tech people. It currently has 150k plus subscribers so it can be a great community to promote your offering to a community of hackers and entrepreneurs. The subscription is free, so visit the website right now and spread the word about your product.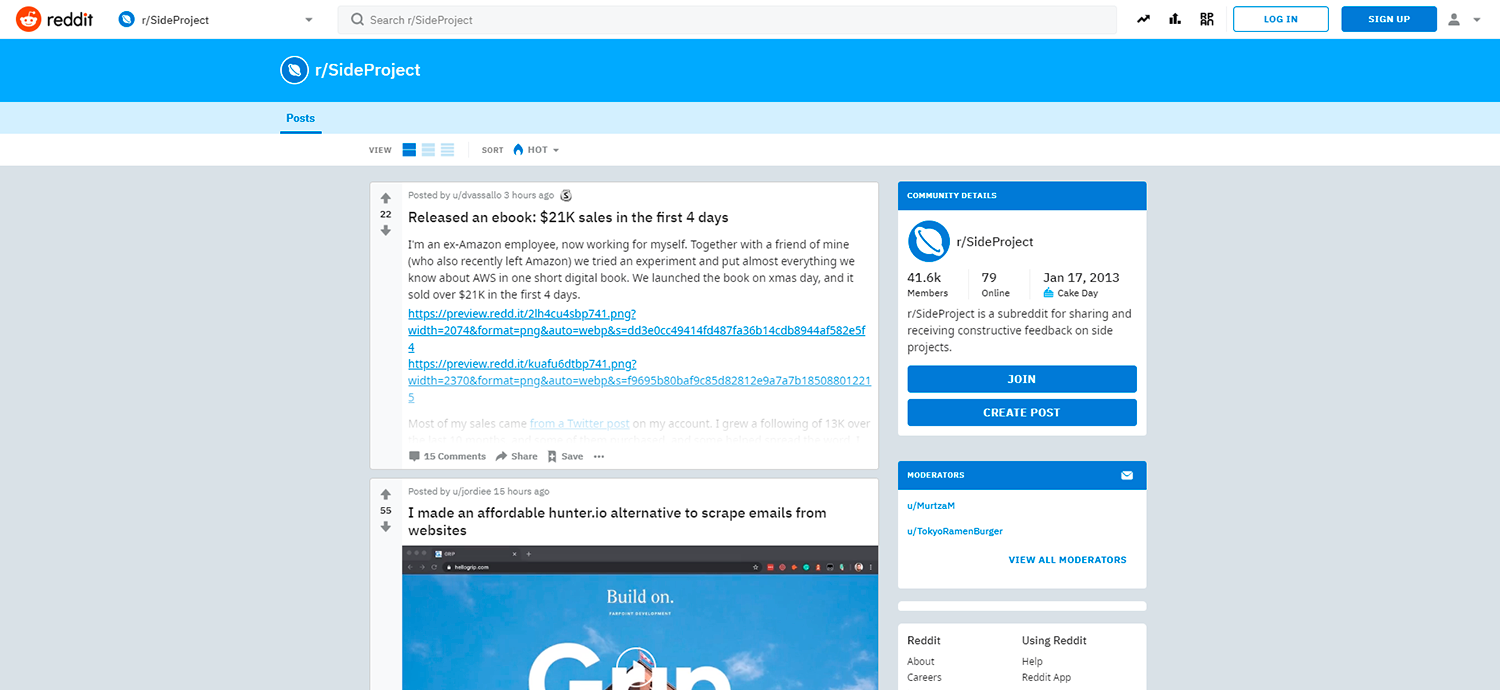 Reddit-Side projects
Reddit is a social news aggregation, web content rating, and discussion website. It's a great platform to get very quick feedback and have discussions on any topic. In addition, Reddit-Side projects is a great subreddit for new startups to get feedback on ideas for businesses and small side projects. Being engaged with the community of 9k subscribers will help you sell your idea more for no fee at all.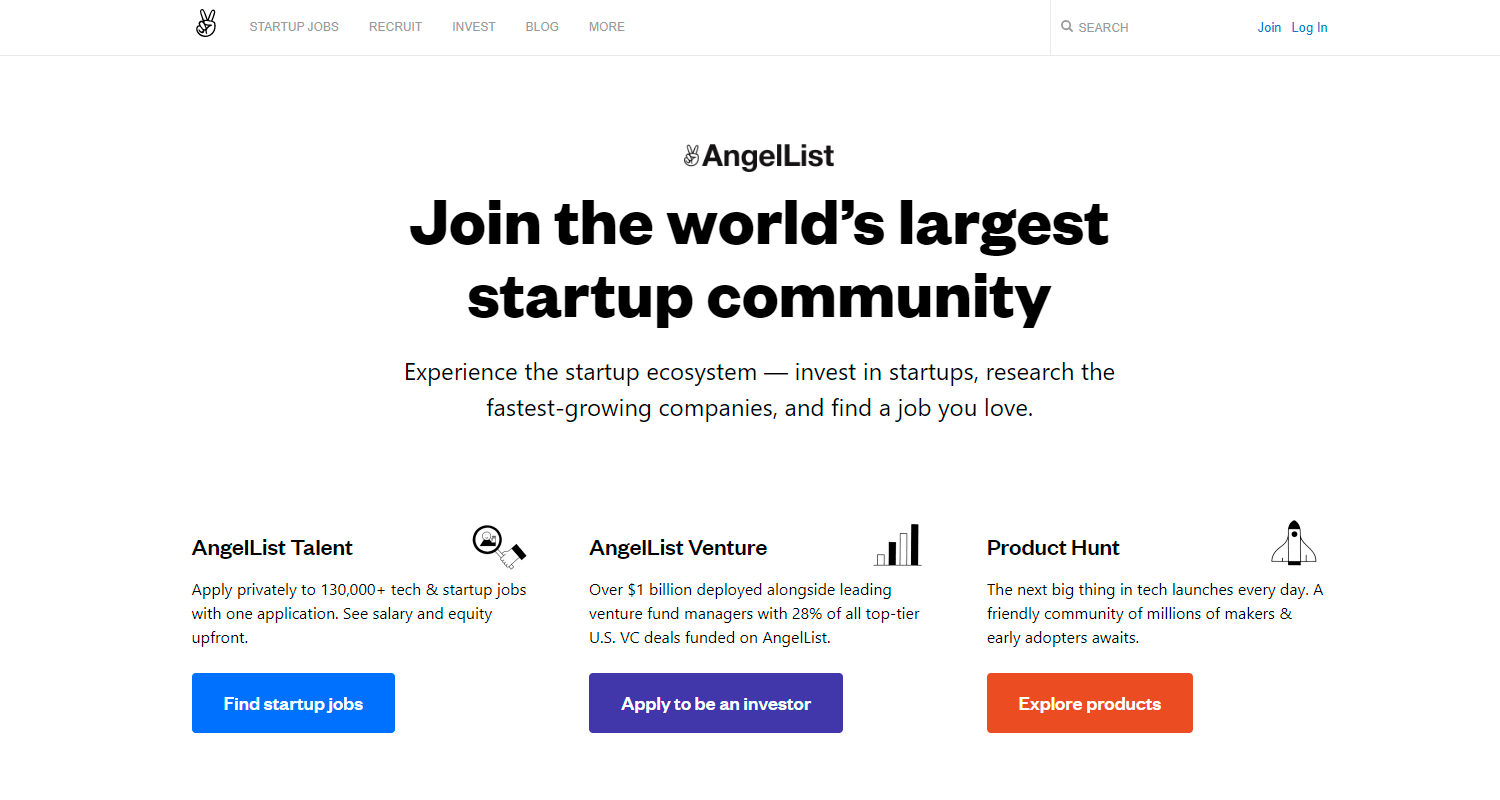 Angellist
Join the world's largest startup community with the Angellist. It is a great platform to build a community that will help you raise funding for your startup. Within the startup world, it's one of the best directories for exhibiting startups globally. It's now also starting to become a social network, meaning you can connect with investors and high-net-worth professionals to help receive funding for your startup.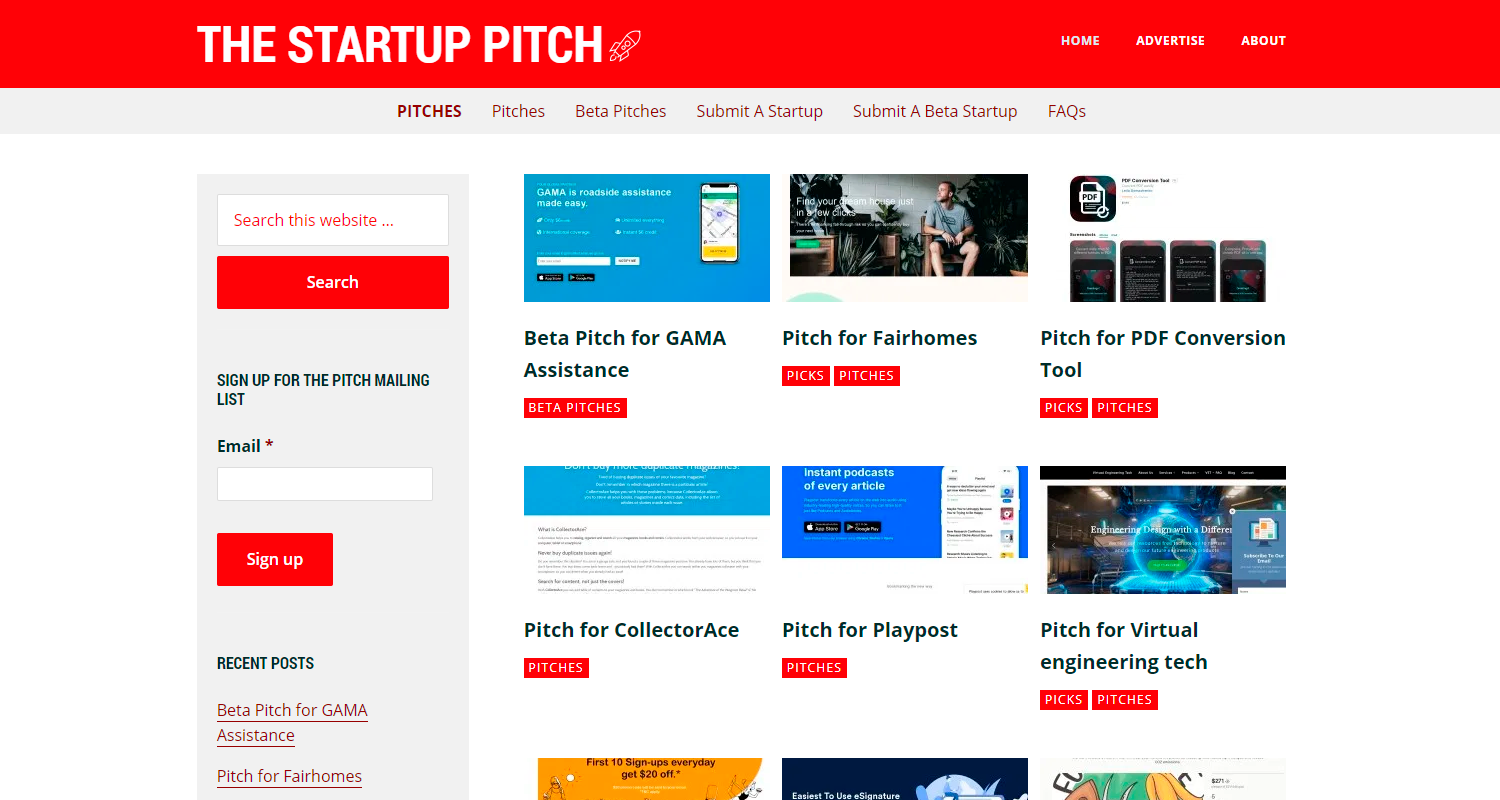 The Startup Pitch
The Startup Pitch is another great directory, but in a pitch format, just like what you would send to journalists to have your startup being featured in a major publication. The platform also has a community of subscribers of 25k who will give you feedback on your pitch and even share what your startup is all about. You will get to interact with the community of entrepreneurs who will give you feedback on your startup. It's completely free.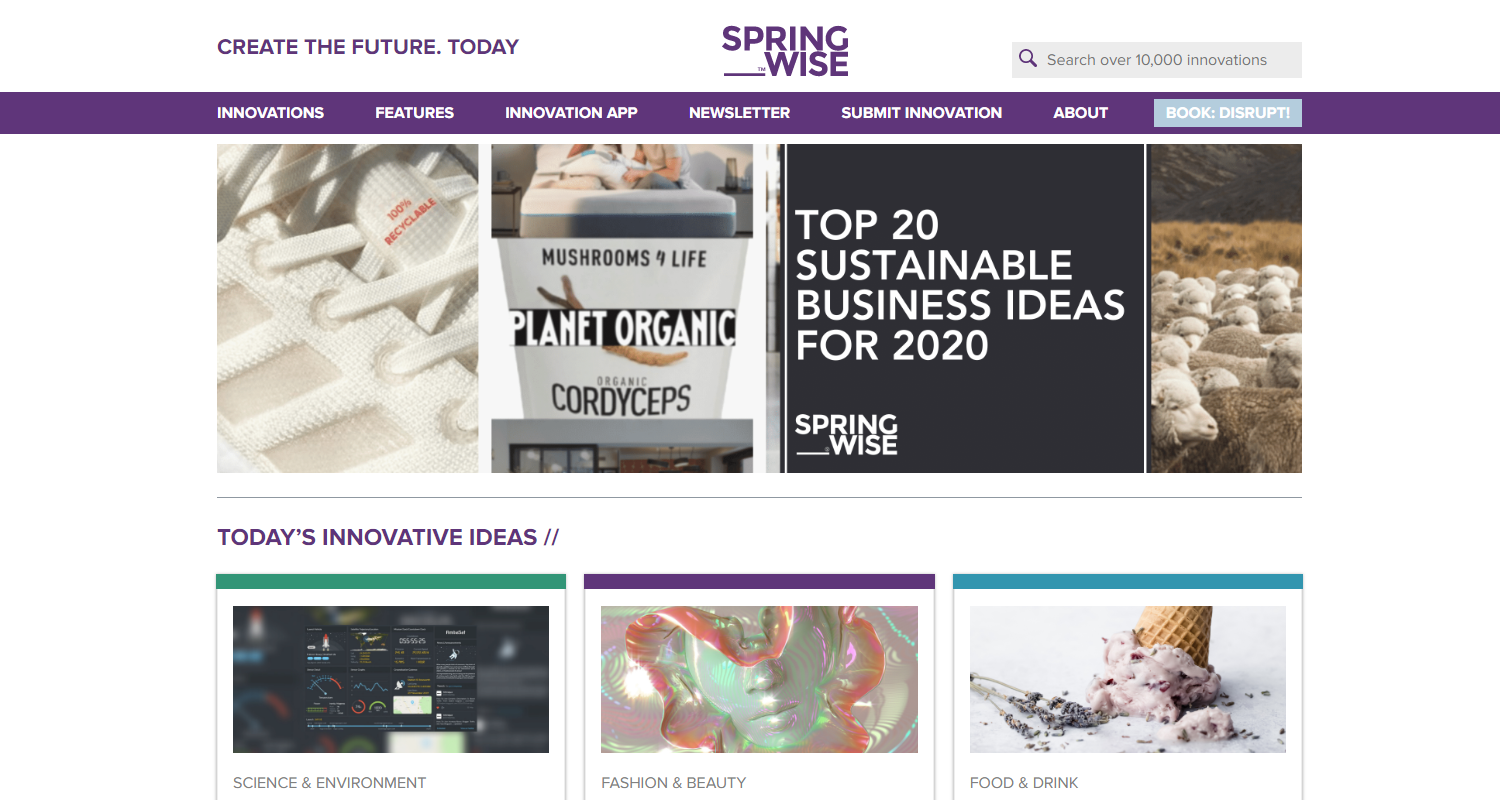 Springwise
Springwise delivers globally curated daily innovative ideas that matter - driving positive and sustainable change, across all sectors. It is a fantastic platform covering all facets of startup ideas and innovation including; health and education, lifehacks, Internet of Things, fashion, retail, entertainment, homes & housing and many more. They only feature 3-5 daily new ideas/products to it's the social reach of over 400,000 users, but if you have a compelling product that is truly innovative and want to gain significant exposure, get featured on Springwise.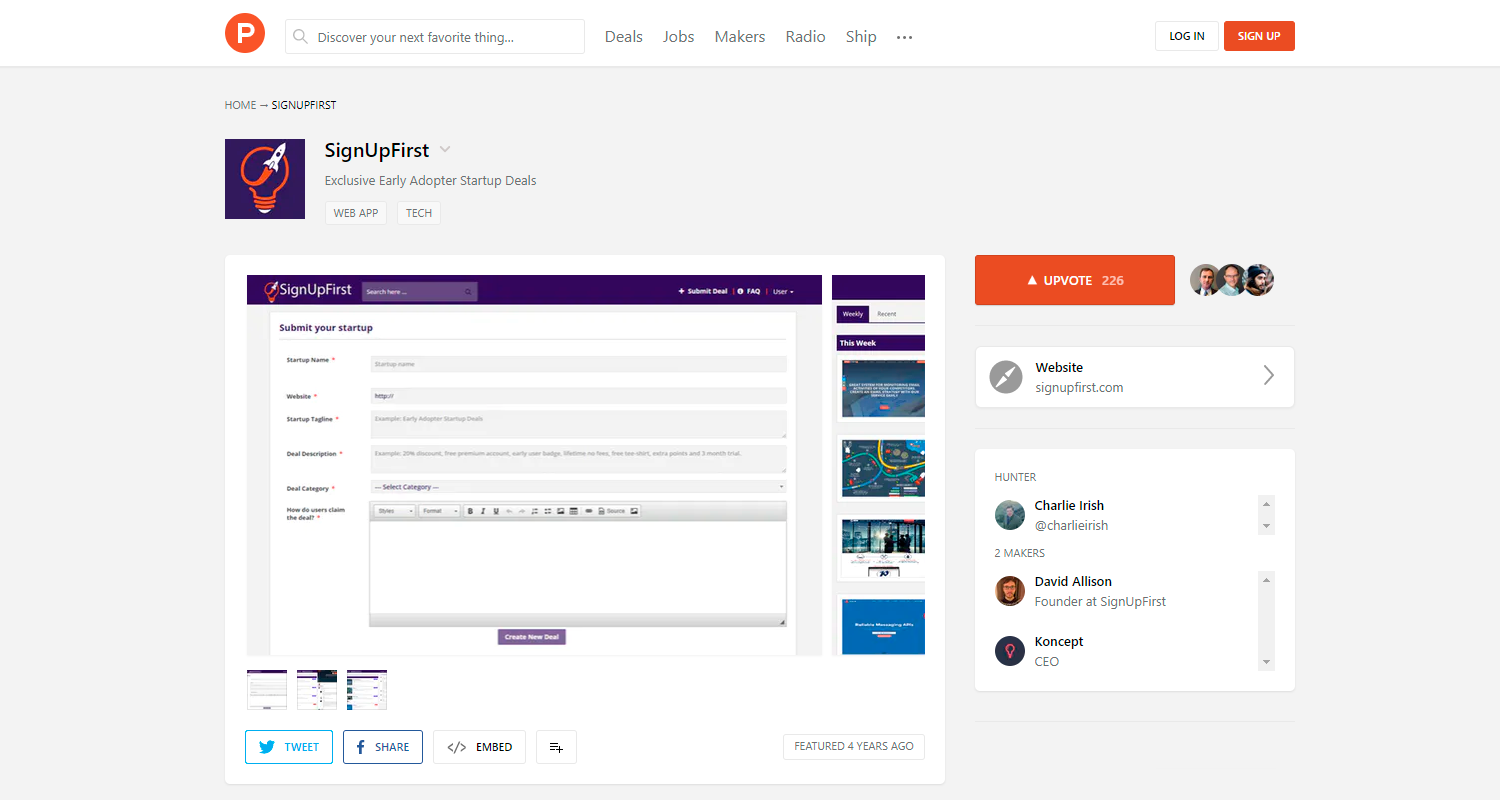 SignUpFirst
SignUpFirst is a unique platform unlike other out there and taps into the growth hacking practice of referral marketing. The concept is for both founders submitting their product, and an opportunity for users and customers, to get their hands on great discounts and deals. It can be best described as a crowdfunding site but for signups startups in beta. It is an ideal platform to provide an incentive for potential customers to get your product if it is still in its development phase. You can state the number of sign-ups you want on your site and state the reward you are offering. All for free.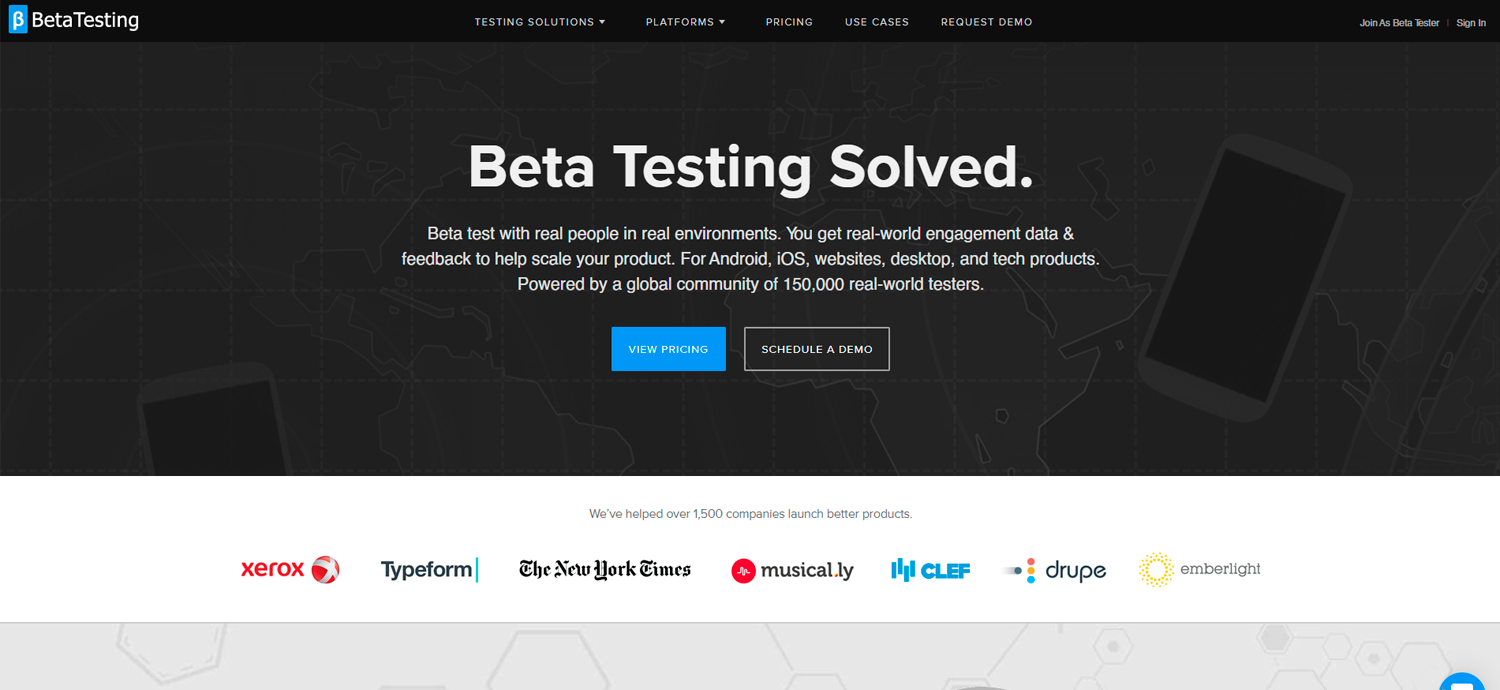 BetaTesting
BetaTesting is a fantastic platform for rigorous and highly-detailed feedback in relation to technical issues, business modeling, pricing, and many more topic areas. It will allow you to test your product with real people in real environments. You get real-world engagement data and feedback to help scale your product. Powered by a global community of 150k real-world testers. The subscription pricing is different depending on your preferences and charged per project.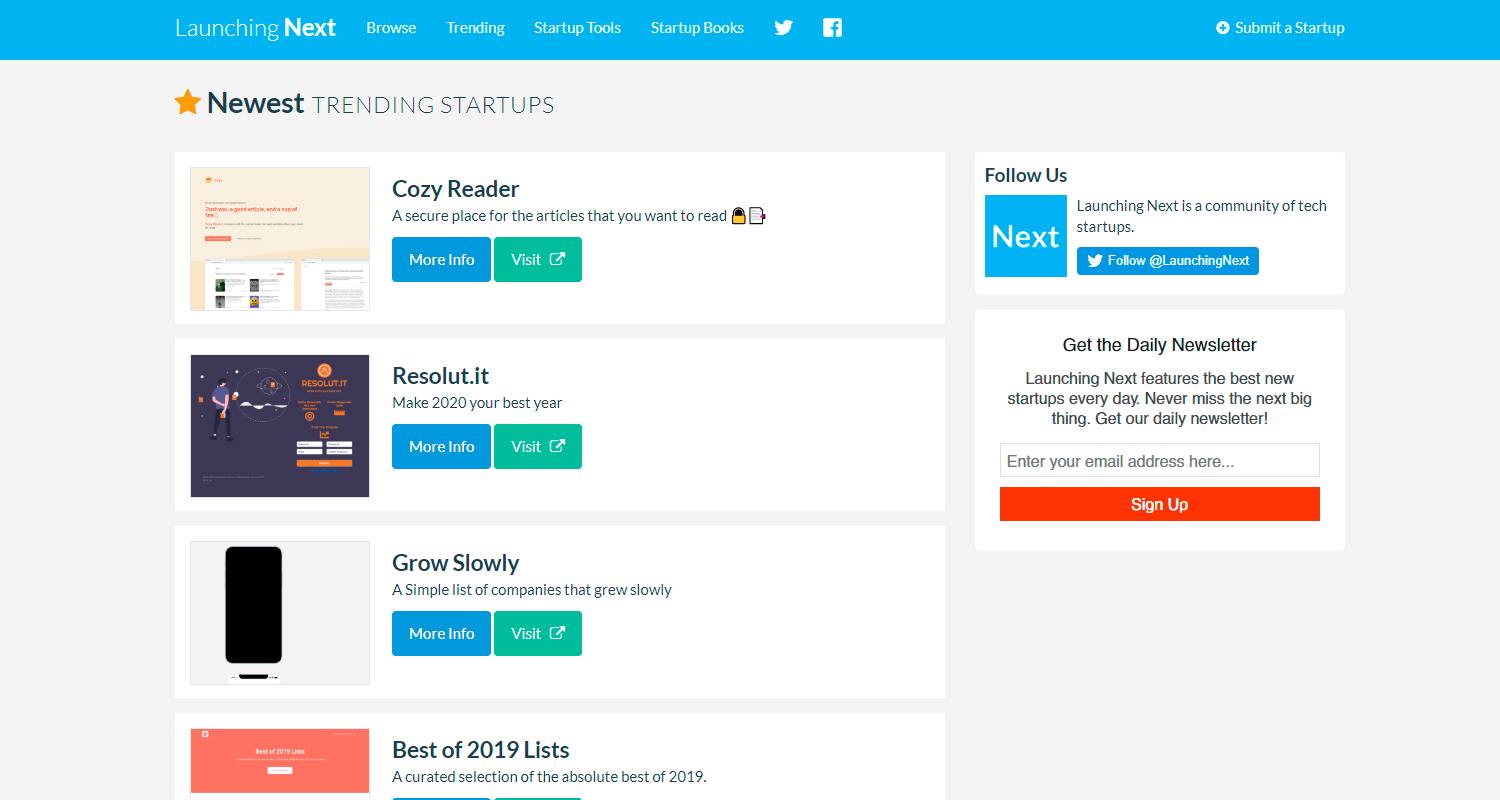 Launching Next
Launching Next showcases the world's most promising new startups every day. It has great guides and content in relation to launching startups to gain early user traction and successful case studies of entrepreneurs launching startups at a low-cost. Further related to their content, they have individually interviewed startup founders launching their startups, and asking for their experiences of launching startups, and what lessons they learned.
Conclusion
We mentioned only the most convenient and efficient platforms where you can launch your new product. There are also a lot of similar websites with similar features so take a look and do your research. Note, that if your small business related to the specific market niche - then it will be better to look through these niche websites and platforms for launch. For example, if your startup product or service can help designers, then Designer News is something that you will not want to miss. Since it can be a great place to promote your product then as you will be able to target designers in a platform of 17k subscribers who get to sign up free of charge.
We hope that you will find this article useful in your future career endeavors. In case you still have any questions or suggestions feel free to contact us and we gladly assist you in any inquiries.