It's almost that time of the year 🎄❄🎅
With the joyful Christmas planning comes the hectic gift choosing. So, unlike our other articles, this one isn't just for devs or founders. This article will be useful for dev's friends, family, and loved ones who usually have a hard time choosing the perfect gift for the tech enthusiasts in their life.
We have created a list of Christmas present ideas and put together a wide range of options for different budgets and needs. All the items you can buy online choosing local or international shipping. No matter how cool or big your present is, the most important - to show that you care about the person.
Don't forget to check out our article from the last year "The Last-Minute Christmas Gift Ideas" for more inspiration! Hope you'll find the perfect gift, so let's begin.
Amazon Kindle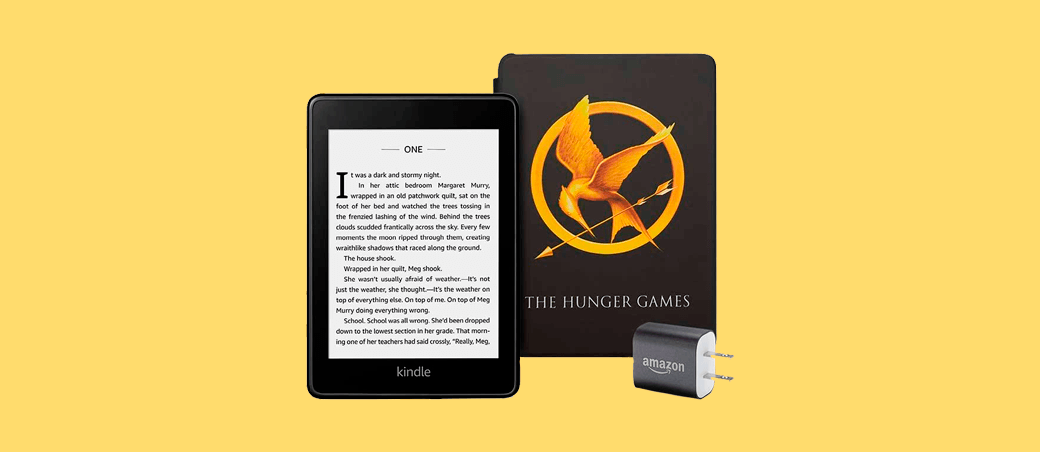 Kindle Paperwhite will be an excellent present for everyone who loves reading. The Kindle books are near the top of the list of best gifts for software developers! So much of the profession involves constantly learning, and whether it's on the train, at home, or in the office, software developers always have new materials to brush upon. Rather than purchasing a hardcover or paperback book, a Kindle lets them get books free or at a much smaller cost, saving them money and time as they do their job.
YETI Drinkware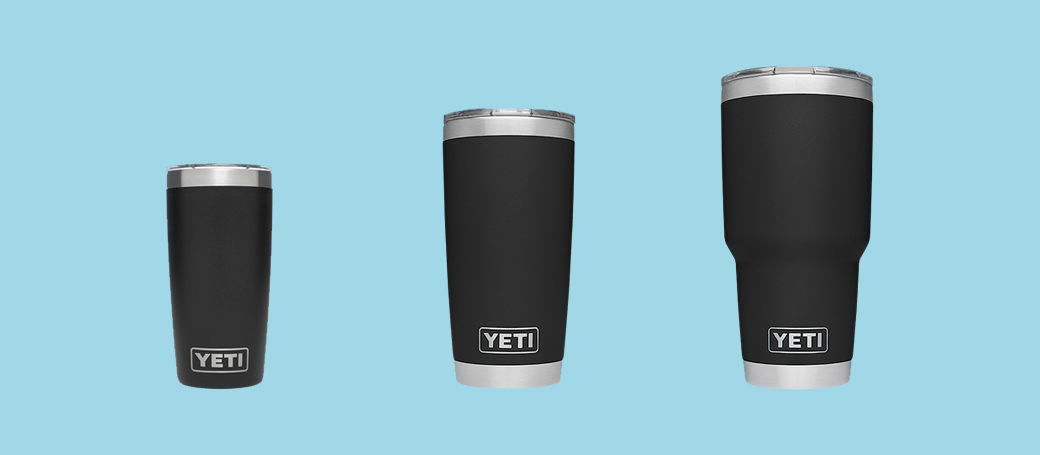 Every morning before work we all need a cup of coffee. Having the coffee during morning walk or on the way to work, we need a cup that will keep the drink super warm for a few hours at least.
In that case, check out drinkware products from YETI. This brand has bottles, tumblers, mugs and jugs of different sizes and colours. Rambler 20 oz Tumbler has a functional size to carry out anywhere. The product is BPA-free, dishwasher safe, and have a No Sweat Design to make sure your hands stay dry.
Laptop Bag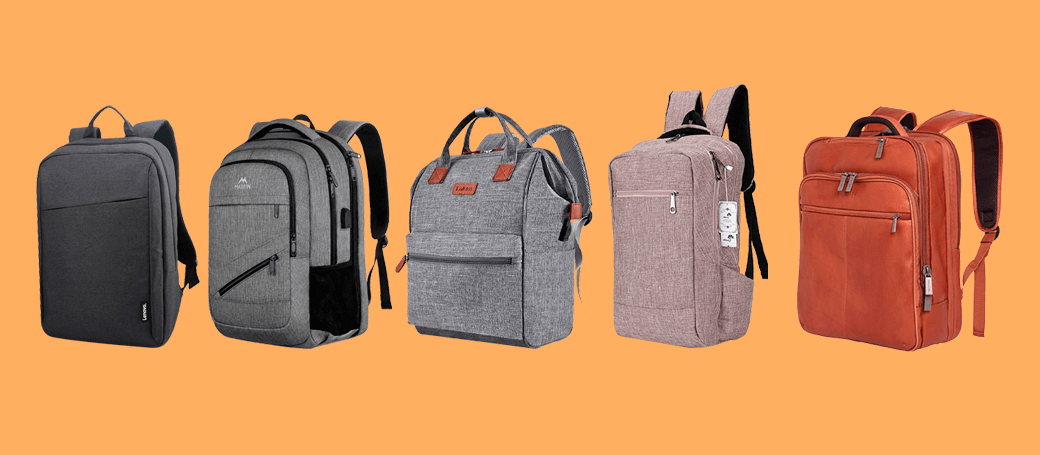 If your techie friend does their coding on a laptop (which is more likely than not), then a high-quality laptop bag can be an amazing gift. You'll want a bag made of high-quality and robust materials, large enough to fit a 15-inch laptop, with extra space and pockets for other items.
Lenovo Laptop Backpack B210 or Laptop Backpack Winblo 15 will be a perfect choice. Both utilize a water-repellent fabric and a clean, streamlined design to create a case that's perfectly suited to modern life. Backpacks offer an integrated laptop compartment comfortably that fits most laptops from 15.6 to 17 inches, a range of internal pockets for those must-have accessories, and a spacious main compartment for books and other items.
TSA Large Travel Backpack is suitable for both women and men accommodates laptops up to 17 inches. Plus, the backpack has a USB charger, port and luggage sleeves which make it the best choice for traveling and business flights. BRINCH Laptop Backpack has a functional and unisex design. The bag has USB charging port, large capacity and made of water and scratch-resistant materials. It has a comfortable carrying system and perfectly fits under the flight seats.
A more stylish choice for a laptop bag is Kenneth Cole Reaction "Manhattan". Sleek and sophisticated, this laptop backpack is perfect for the modern on-the-go professional. Crafted from a rich full-grain Colombian leather with a roomy fully lined interior.
Apple HomePod Mini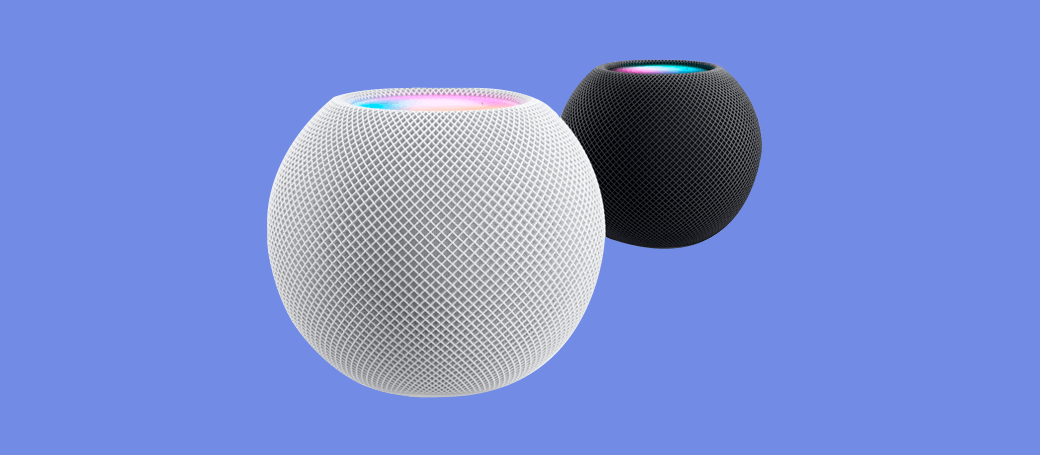 Basically, this is Apple's answer to Amazon Alexa. HomePod mini is a smart speaker that works effortlessly with the Apple devices. When you have all Apple devices it works more seamlessly when you try to integrate it all. The user can take incoming calls from the iPhone, listen to some music on the Mac or use Apple TV to enrich the sound. The tool delivers a great sound for a speaker of its size and fills the entire room to transfer the sound to every angle. This will be a great present for music fans, also a super convenient tool for work and leisure.
Light Therapy Lamp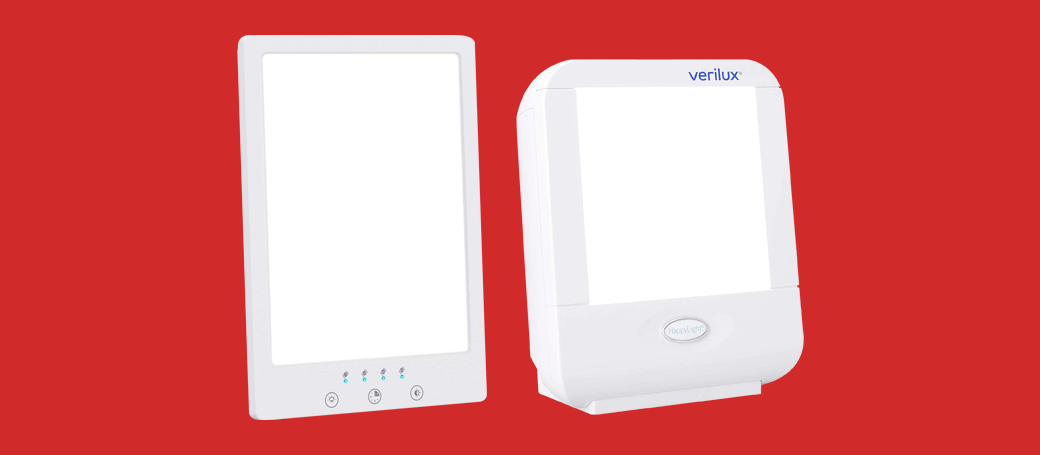 Working late hours or spending loads of time at home during the lockdown is a new normal for everyone today. As a result, lack of exposure to natural and outdoor light might affect the circadian rhythm and make you feel tired, sad, and burnt out. Light therapy lamps are one way to combat this problem. You can find a wide range of light therapy lamps online just follow your preference and choose the stylish design.
We suggest to check out the Sakobs LED Therapy Light. It is a highly rated lamp that provides bright light to help trigger your brain's wakefulness phase and normalize your circadian rhythm. It also doesn't include UV light-which protects your skin from UV radiation damage. The lightweight, small, and portable Verilux HappyLight provides white light at the equivalent of up to 10,000 lux with longer sessions - allowing you to boost energy, improve mood, regulate sleep, and enhance your focus.
Bluetooth Beanie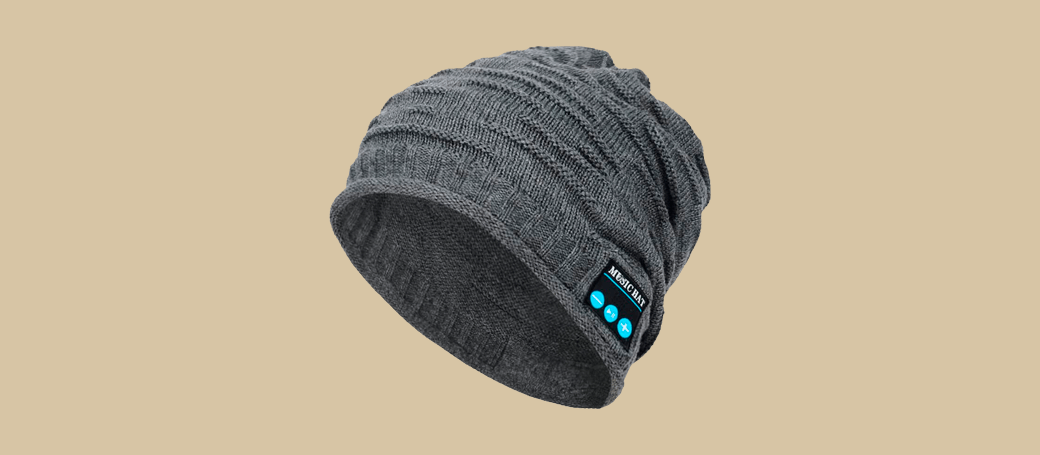 The slogan goes "Hight tech, keep warm, look cool" which is a Bluetooth Beanie description in a nutshell. Software engineers tend to love their beanies, and this adds a bit of tech to the beanie, making it even cooler. It's new tech that has a microphone and speakers, and it connects with any Bluetooth device, like a phone. You can take calls and listen to music in high fidelity just by wearing the beanie. The hat is designed to be reused and washable.
Bed of Nails
Bed of Nails brings the self-healing benefits of treatments, such as acupuncture and massage. The mystical bed of nails originated over 1,000 years ago and was used by gurus in the practice of meditation and healing.
Original acupressure mat helps to relieve stress, increases blood flow so it benefits your body and mental health. Lie on it in the thin T-Shirt or in the nude to get the maximum results. It's great for detoxifying, relaxing and healing. You can choose different forms like a Bed of Nails mat, strap for body and pain treatment or pillow for neck and body. I bet everyone who works daily on the laptop will need this to reflect and relax at the end of the day.
Massage Gun / Theragun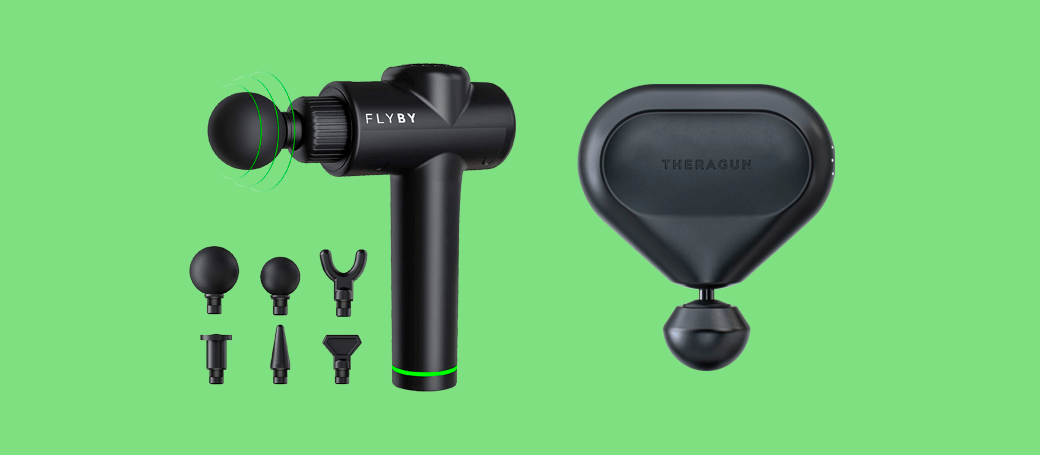 This is a great tool for warm-up and relaxation that is much needed in the modern lifestyle. Deep Tissue Massage Gun is a lightweighted kit with a low noise motor and a long battery life. You can customize your professional-grade muscle therapy with six additional attachments. Another option is to buy a small version Theragun Mini which will be great for traveling or keeping at the office. You can find loads of such massage guns online.
The tool helps to reduce aches and pains in the low back or neck. If you know someone who needs a personal masseuse with him/her 24/7 - this will be the perfect gift for them.
Smart Table Lamp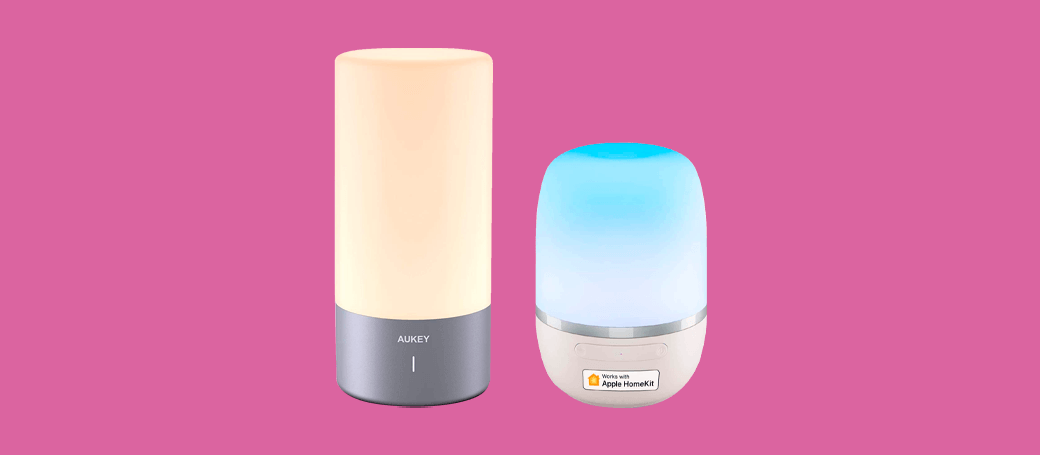 AUKEY WiFi Smart Table Lamp makes an excellent choice for a desk lamp or computer task lamp. You can use it as a nursing lamp for newborns, a mood light for softness at bed time, and much more. The lamp is compatible with Amazon Alexa and Google Assistant. You can choose a bit different design, like Meross Dimmable WiFi Ambient Lamp. It is compatible with Siri, Alexa and Google Assistant which let users control the lamp absolutely hands-free with simple voice commands. This will satisfy your favorite software engineer's desire to tinker! You can program different schedules and timers from the app.
Jigsaw Puzzle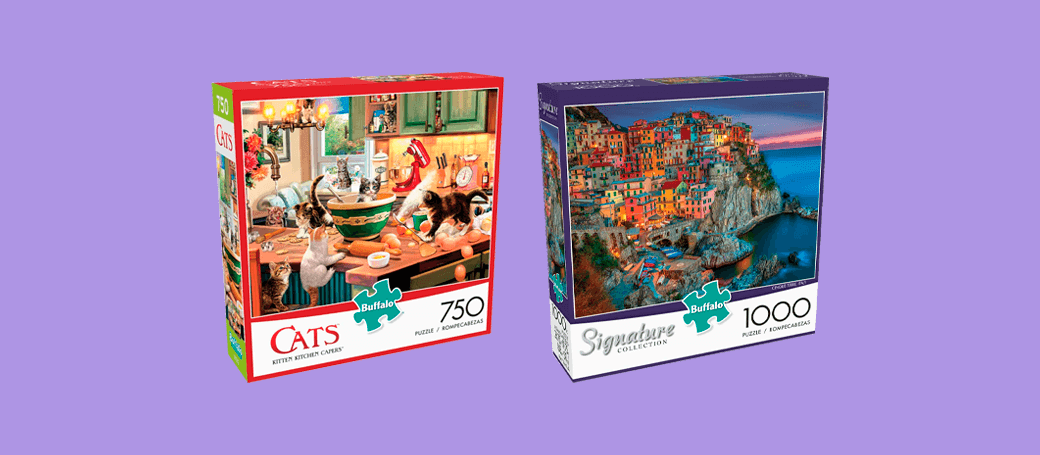 What a Christmas holiday without a jigsaw puzzle, right? Plus, let's face it, we've got some boring times coming up over Christmas because we can't go to the Christmas parties and meet our friends because of the Covid-19 restrictions. In this case, the game for 750 puzzles or 1000 piece jigsaw puzzle will be the great way to spend an evening or two.
Plus, studies have shown that doing jigsaw puzzles can improve cognition and visual-spatial reasoning. The act of putting the pieces of a puzzle together requires concentration and improves short-term memory and problem solving. Needless to say that jigsaw puzzles are a great meditation tool and stress reliever. By doing a jigsaw puzzle, you're getting the same benefits as if you meditated. The stress of everyday life evaporates and is replaced by a sense of peace and tranquility that lowers your blood pressure and heart rate.
Coffee Maker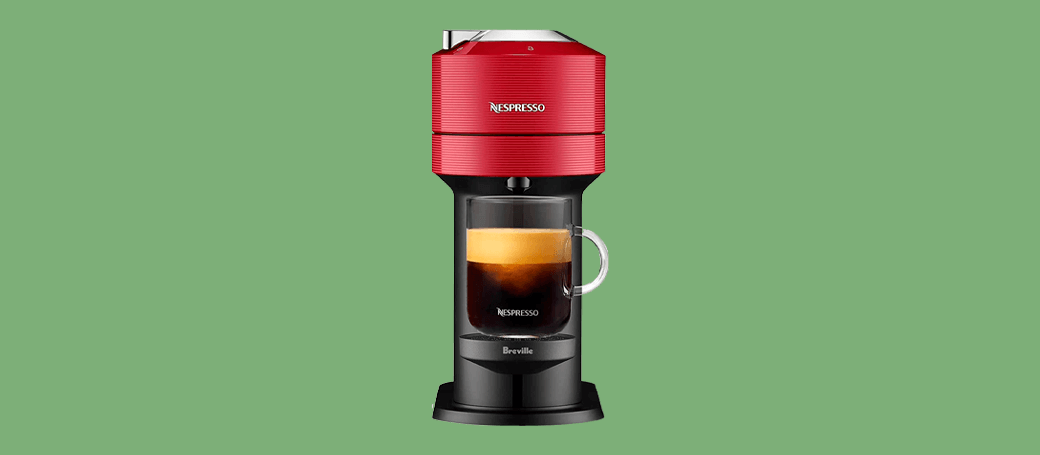 Sexy in design and tasty in your coffee mug, Nespresso Vertuo Next produces an extraordinary cup of coffee with a smooth layer of crema, the signature of a truly great cup of coffee. The machine conveniently makes 5, 8, 14, 18 oz Coffee as well as single and double Espresso shots.
If you don't want pure espresso coffee and want to enjoy different kinds of coffee this will be a great gift. The machine allows making loads of different long drinks with one machine. You can do espresso, double espresso, grand lungo, coffee mug or alto (which is a really long one). The way the machine works its precision brewing system recognizes each capsule and automatically adjusts its brewing parameters to consistently deliver the best in cup result. Each machine includes a complimentary welcome set of 12 Nespresso Vertuo capsules with unique aroma profiles.
Adhesive Cable Clips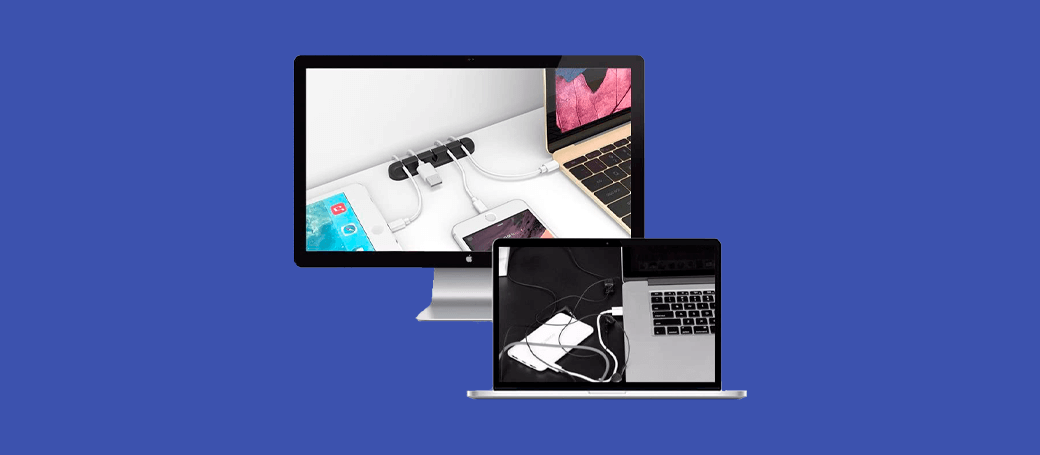 If you look at any tech-enthusiasts desk, you'll probably notice that they have a tons of wires. And if there's one thing that programmers hate more than a line of code that just won't work, it's wire clutter. Thankfully, these cable clips are the perfect solution. We picked this as one of our favorite gifts for programmers because it gives them exactly what they need – a convenient and easy way to keep their desks, workstations, cars, and even their television consoles free of wire clutter.
...
We know the importance of choosing the perfect present, so we hope that this small gift guide inspires you to pick up the best possible present for a person you care about!
Merry Christmas and a Happy New Year!