There's no such thing as too much when it comes to the 2muchcoffee team. We're a Ukrainian-based company that's the all-around technology partner that's ready to help you elevate your business. We have vast experience working on different technologies like JavaScript, Ionic, Angular, Nest.js, Next.js, Flutter, REST API, and more.
In honor of our impact, we've been recently recognized as a Clutch Global Top 1000 Company this 2021!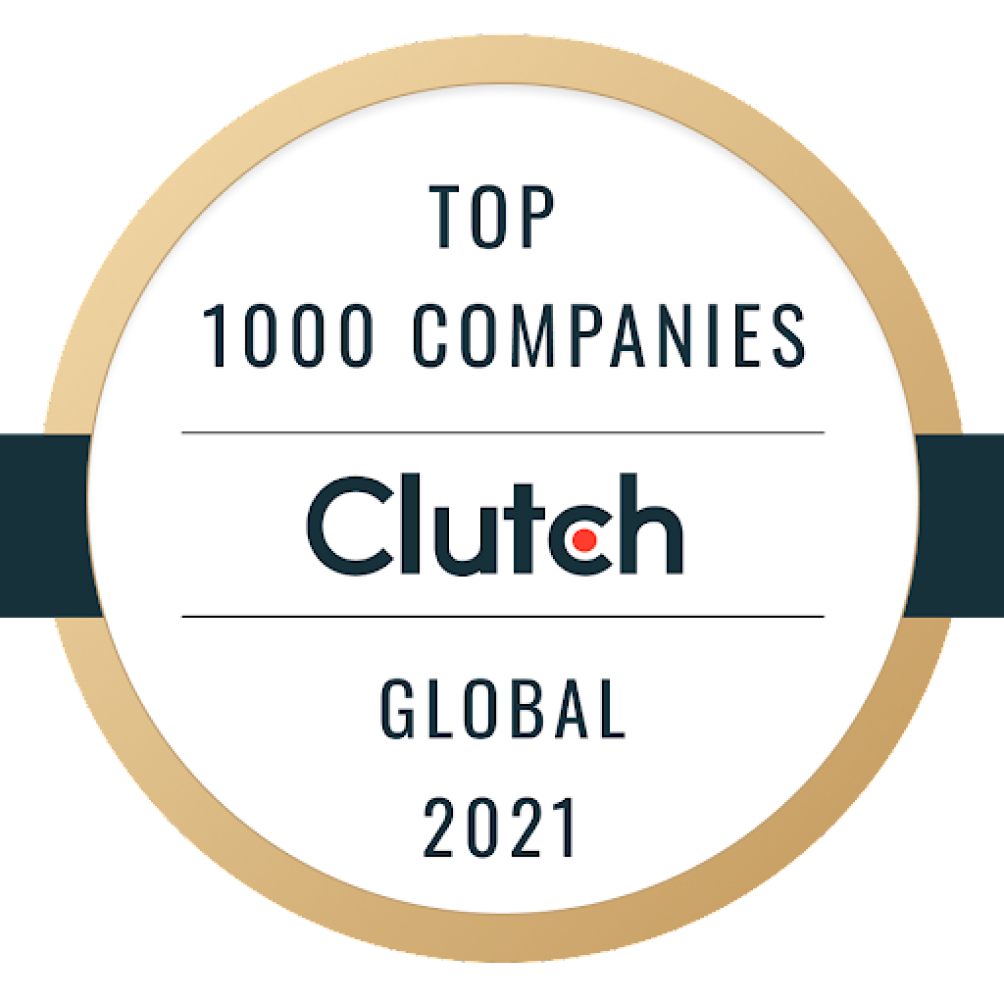 Clutch is a data-driven B2B platform headquartered in the heart of Washington DC. All year round, analysts from the platform research through the different B2B industries to determine which service providers lead their respective markets. Following their 2021 evaluation, Clutch ranks 2muchcoffee as one of the top-performing service providers because of our dedication, market position, and our clients' success.
This recognition is such a great boost for our confidence! We will continue to aim even higher, and we hope to achieve more momentous milestones like this in the future!
"We are on the right path! Our plan for 2022?  to be recognized among the best 100." — Chief Executive Officer of 2muchcoffee
Thank you so much to each and every one of our clients! We attribute this wonderful award to you and your team. Without your support, we wouldn't be here today. If it weren't for your appreciation and success, 2muchcoffee wouldn't be a five-star company!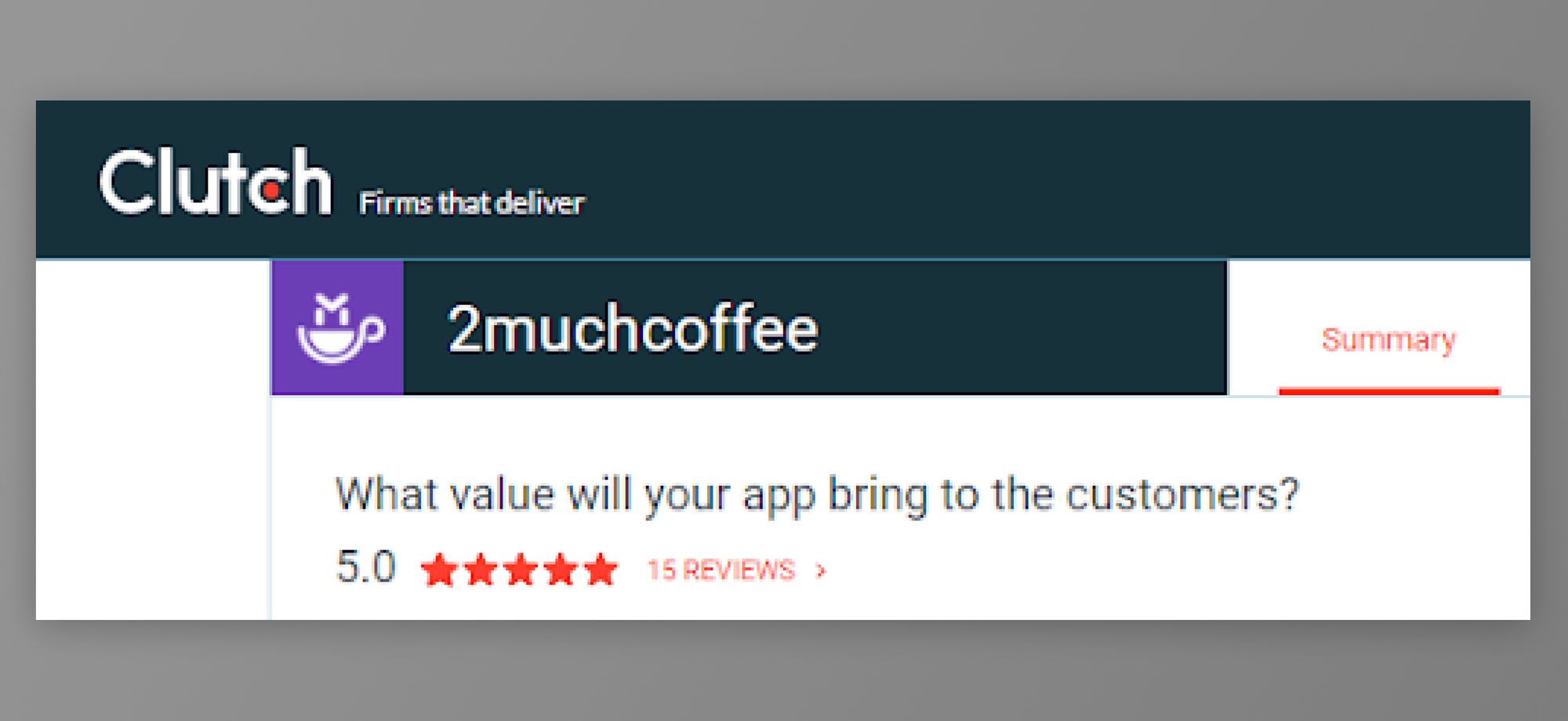 "2muchccoffee is very diligent which translates to the high quality they deliver. The team's professionalism, code quality, and responsiveness are their main strengths. Also, this software company is very customer-centric and gave us the impression that they understood the requirements from start to finish." — Co-Founder & CEO, Scholyr
"2muchcoffee team is communicative and responsive to requests, which results in a supportive partnership. The whole team was very easy to work with. They demonstrated a lot of technical expertise and a very strong understanding of the project and its aims." — Co-Founder, Health Technology CompanyDo you have an idea for your next project? Not sure what tech stack or business model to choose?
Don't hesitate to share your thoughts and the 2muchcoffee team will assist you in any inquiry.