Sometimes it might be not that easy to come up with the perfect decision. In such cases, you wish to have assistance, someone who will give you a small hint or a piece of advice. If you relate to what has been said - then a new opinion poll app Rewala is what you need.
2muchcoffee team is glad to present our newly launched app Rewala which solves any inquiries regarding the decision-making process.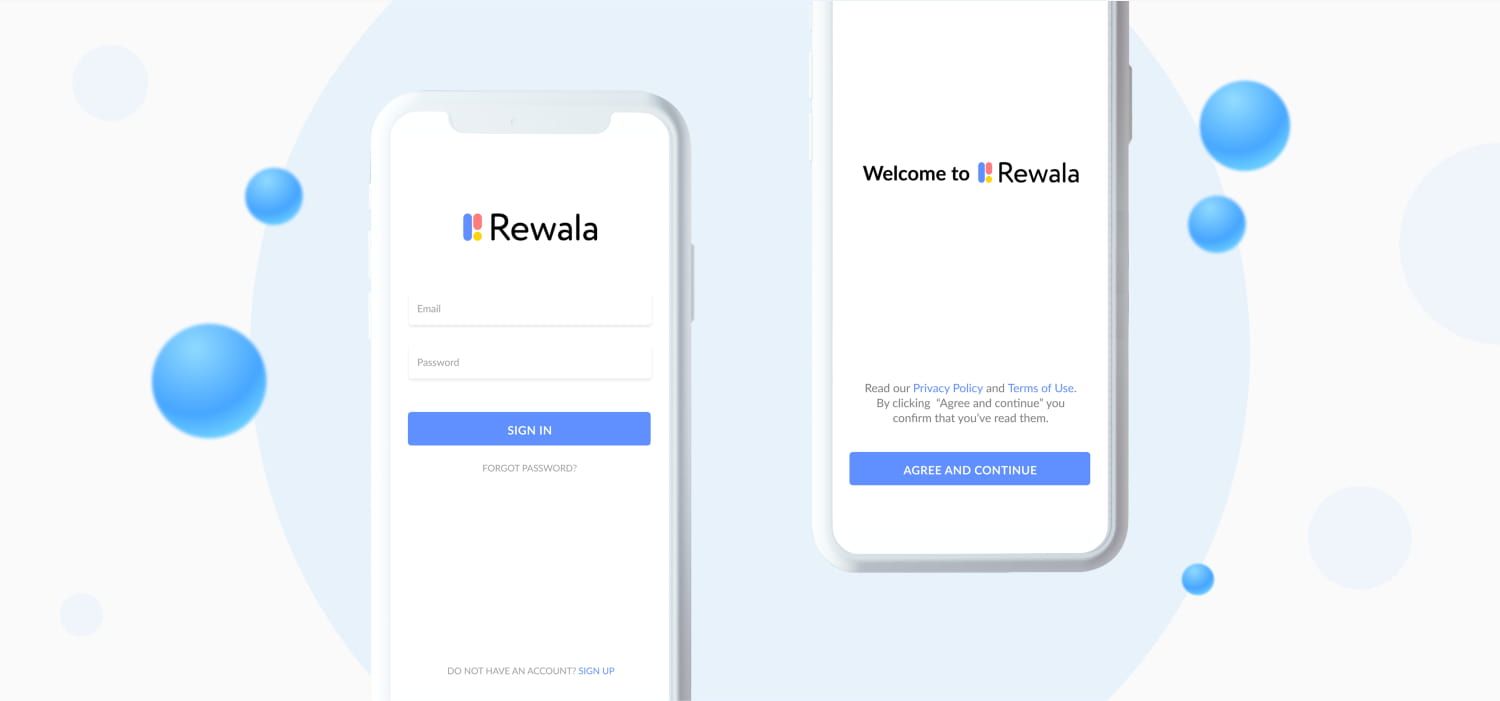 Why is Rewala?
Rewala is free of charge voting system which operates on both Android and iOS platforms. It is a unique approach to create stronger connections to your environment as well as find answers to any of your questions. Being engaged in the decision-making process and sharing what you care about is a great and fun way to build a stronger unity with your friends.
Vote on a wide range of topics from news/current events and politics to what to wear on a Friday night out and the name of your beloved pet. Rewala takes the vote-system to a new level of convenience, unity, and usability.
Among the main advantages are:
Voting-system. Nowadays it is the most convenient and quick way to ask and get the replies on multiple issues that you are interested in. Simultaneously, there is a possibility to help your friend to come up with solutions, too.

Usability. You have the chance to create your own polls quickly and easily only by few clicks.

Design. Excellence in interface design and customization allow you to add and change profile pictures as well as images related to your poll.

Statistics. There is an opportunity to see the number of voters from the number of participants.

Privacy. At the age of cybersecurity and malicious hackers activity, it is crucial to develop a secure app. Rewala app builds in a way, so you will share the polls only within the circle of Rewala app's friends. Such a system will eliminate the suspicious activity on your profile page and secure the personal privacy of your activity.

Search engine. Allow you to find people by name and add new friends.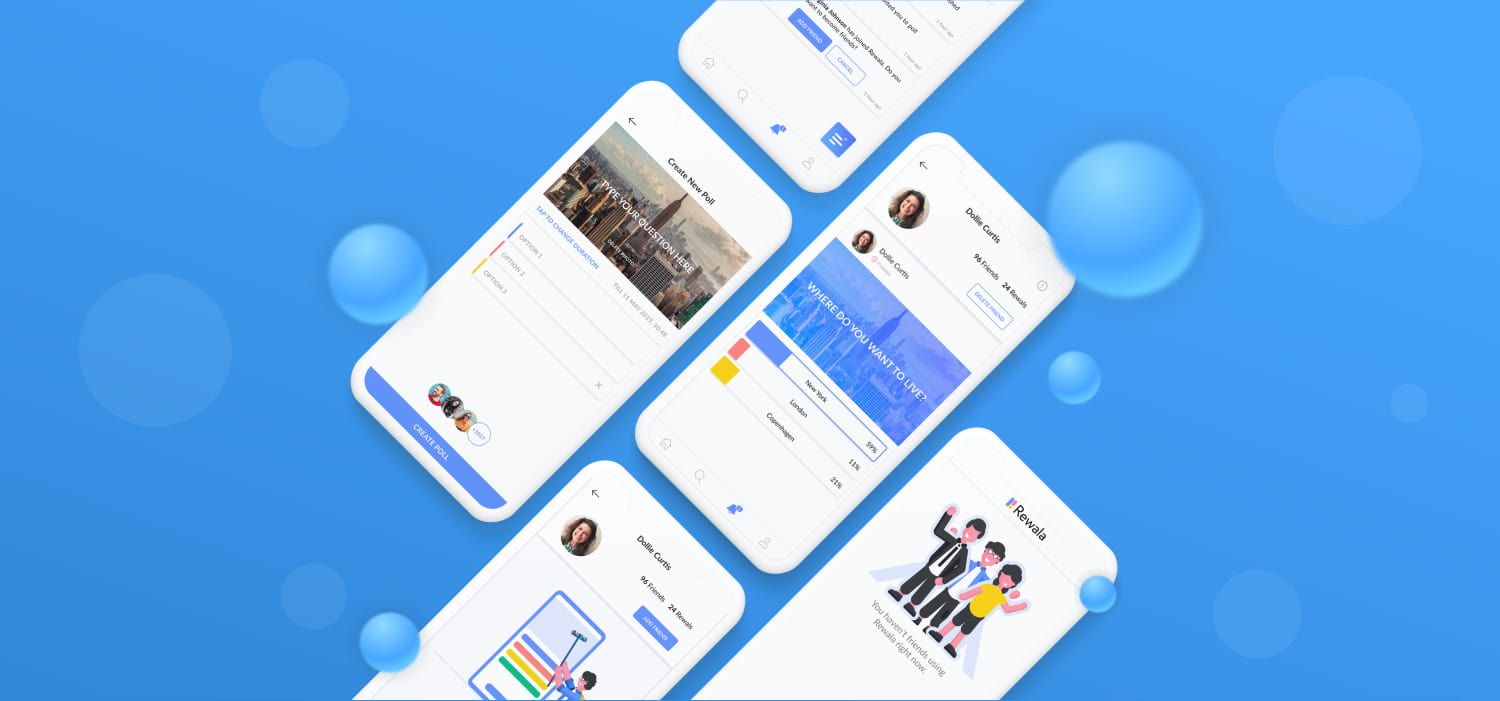 The Process of Making Rewala
Technologies. The app was developed using React Native for a frontend and Node.js, Nest.js, GraphQL for a backend. The tech stack allows achieving a smooth user experience and efficient functionality. We follow only one rule - to create a reliable and scalable top-notch product. Moreover, it is crucial to understand how much time and effort user will safe using a high-quality app. Rapid development with efficient code structure and a truly native user interface is a core of app's technologies. We follow these simple rules to create a truly modern with dynamic functionality product.
The time frame for development. The project was developed in 4 months. When a team of front/back developers and a team of designers were participated in building a scalable product. The aim was not only to develop a high-quality app but what is more important to create the approach of further business growth.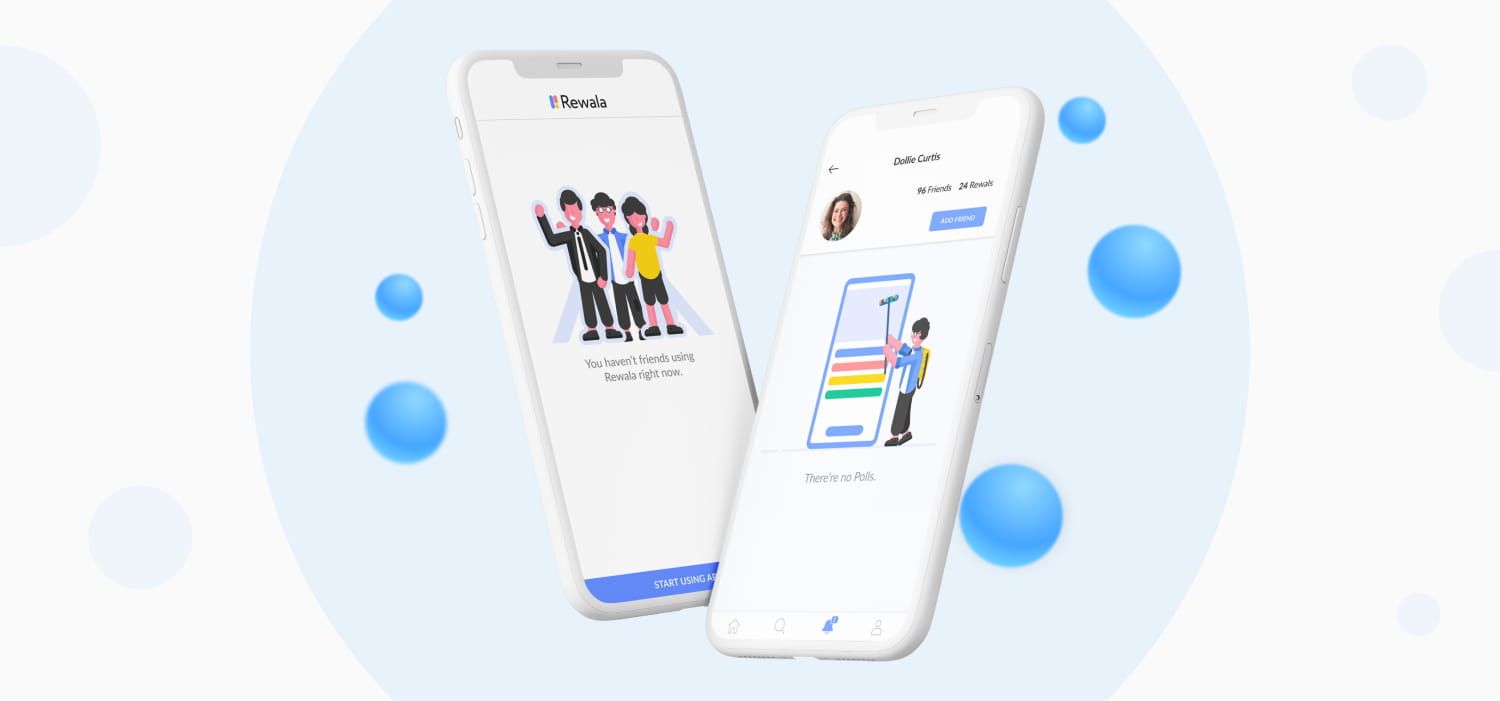 Development Prospects
The capacity for successful business growth is our priority. Rewala application will be further developed so the new features will be added. Thus, the evolution of the app will allow you to create public polls as well as share the polls on your favorite social media platforms. The app has all chances to be used not only for daily entertainment activity but also in socio-economic and political spheres.
Moreover, the app has the potential to grow and further compete with a DARPA open-source and secure voting system. Earlier this year it was announced to build a new $10 mil voting app with the secure hardware to make the system totally secure from any kinds of hacking. The purpose of building the DARPA voting app is the opportunity to use it in the socio-political activity and precisely during the elections on the governmental level. Additionally, the distinct feature of the app is the voters' possibility to verify whether their votes were recorded correctly when it comes to choosing the legislation to pass or a candidate at the presidential elections.
While the DARPA voting system is only being arranged to develop, the Rewala app has already launched and ready to its further scalability. Step by step, it is scheduled to add: multilingual support, the secret ballot, geo-tagging and geo-fencing, Single Transferable Vote and audit trail. Surely, by expanding the functionality, consequently the app will increase the capacity to store and process the large amount of data. The app is oriented to expand its potential on the voting arena and mark the development of the opinion-poll system practice.
Download the app to make your decision-making process even more quick and fun!
We will be grateful for your feedbacks, therefore contact us to share our experience of using Rewala app.